The Best Vitamin C Supplement
Potent, pure, and affordable
Latest Update
March 10, 2017
The 30-Second Review
The vitamin C found in supplements comes from multiple sources, none of which are proven to be any more effective than another. That's why we set out to find the best vitamin C supplement for each form: synthetic ascorbic acid, natural ascorbic acid, and mineral ascorbate. After talking to multiple doctors and nutritionists, analyzing the results of multiple third-party lab tests, and reading hundreds of ingredients labels, we found our winners.
Best Overall
This supplement only has one ingredient: Synthetic Ascorbic Acid (a.k.a. pure vitamin C). Its purity and potency are certified by multiple third-party labs, and the fact that it's in powder form allows you to customize your dosage.
Vitamin C is a powerful antioxidant. It's also essential in helping our bodies repair and prevent injuries and illnesses. But humans can't produce vitamin C on their own; that's why we need to get it from outside sources like fruits, vegetables, and — you guessed it — supplements. These supplements can take the form of natural (food-based) or synthetic (made in a lab) ascorbic acid, or they can be derived from mineral ascorbates (an option that may be easier on the stomach). Since none of these forms are actually proven to be more effective than others, we set out to find the best of each.
Our Top Pick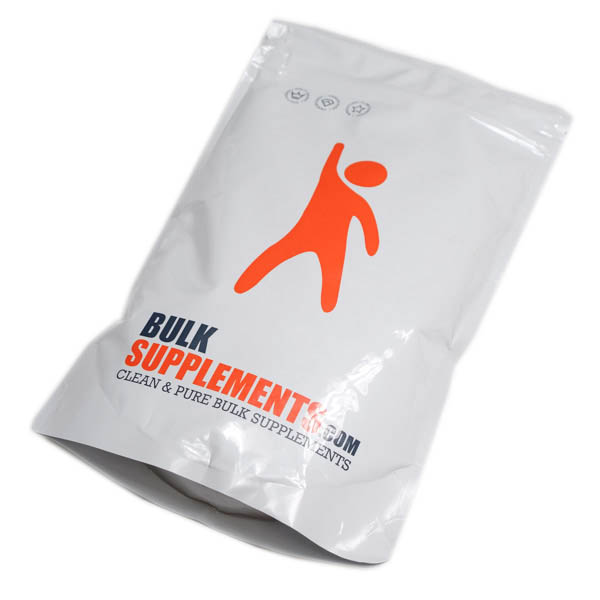 Our top pick is Bulk Supplements Vitamin C Crystallized Powder. It consists of only one ingredient: Ascorbic acid, which is really just a fancy way of saying vitamin C. It is the highest-ranked vitamin c supplement on Labdoor, a reputable third-party testing lab, and boasts the use of Good Manufacturing Practice (GMP) standards, a set of procedures established by the Food and Drug Administration as a way of ensuring safe and consistent products. Being a powdered supplement, it allows you to choose your own dosage, and at $0.01 to $0.02 per serving, this option is also one of the cheapest on the market. If you're concerned about personalization, purity, and price, Bulk Supplements is your best bet.
Best Natural Ascorbic Acid Supplement
If you're looking for a natural ascorbic acid option — that is to say, vitamin C that's not made in a lab — we recommend Nature's Way Alive Vitamin C. This powder uses four organic fruits as its source of vitamin C. It does have a slightly dry, bitter flavor that makes it difficult to drink, and it's one of the more expensive supplements, at $0.60 per 500 mg serving. But compared to the other natural options we looked at, Nature's Way had the least amount of added sugar and filler ingredients.
Best Mineral Ascorbate Supplement
Source Naturals Vitamin C gets our vote for the top mineral ascorbate supplement. This 2,000 mg product gets its vitamin C from sodium ascorbate and may be a better fit for people who experience stomach upset from ascorbic acid. At around $0.08 per serving, it's a little more expensive than our top ascorbic acid pick, but we think the price is still reasonable. However, 1,000 mg of sodium ascorbate contains about 100 mg of sodium, so you may want to avoid this product if you're watching your sodium intake.
Best Vitamin C Supplement in Tablet Form
If measuring a powdered supplement daily sounds too inconvenient, we recommend Doctor's Best Vitamin C, which comes in tablet form and is made from synthetic ascorbic acid. This 1,000 mg supplement is easy to take with your other vitamins or swallow on the way out the door. Of all the tablets we considered, it contained the least amount of fillers — and received one of the highest quality ratings from Labdoor. At $0.12 per pill, it is a slightly more expensive option. But the convenience of not having to measure out your daily dose of vitamin C might be a worthwhile tradeoff.
How We Found the Best Vitamin C Supplement
We started by gathering a list of vitamin C supplements widely available online or in stores, pulling from sites like Walgreens, GNC, and Amazon. We avoided multivitamins and children's vitamins, leaving us with 162 contenders.
We got rid of anything with questionable ingredients.
We're of the opinion that anything you ingest should be held to high quality standards. So we ditched supplements that used artificial colors or proprietary blends. That latter consideration is particularly important: The FDA doesn't require manufacturers to list how much of each ingredient they use in their proprietary blends, and that means you don't know exactly what you're swallowing — which could be cause for concern if you're taking a vitamin C supplement daily.
We dropped any supplements that listed vitamin C as an ingredient without listing its source, too.
Deanna Latson, clinical nutritionist and co-founder of health product company ARIIX also pointed out to us that any product not listing the source of its vitamin C is actually breaking labeling laws. So we decided to cut any vitamin C supplements that didn't name the source clearly on the label.
Next, we eliminated products that contained any of the ingredients below. These occupy a gray area — they're probably OK to consume, but there are plenty of less-questionable alternatives:
Titanium Dioxide: This is an FDA-approved ingredient used as a colorant in tablets. However, the International Agency for Research on Cancer considers it "possibly carcinogenic to humans," so we cut supplements that contained it.
Maltodextrin: Maltodextrin is used as a filler and is considered safe by the FDA, with no serious risks from consumption. That being said, it does have a high glycemic index and can cause blood sugar spikes.
Talc or Magnesium Silicate: Talc is used to dust molds during the manufacturing process and is completely harmless. There is some concern that talc can easily become contaminated with asbestos as it's mined, however, so to be on the safe side, we cut any products that used it.
We also attempted to cut magnesium stearate, a filler ingredient used as a lubricant for capsule manufacturing. Some people claim magnesium stearate makes it harder for you to absorb nutrients from your supplement, but others say there's no evidence to back this up. Still, just to play it safe, we planned to avoid it — only to discover that, since it's widely used for capsule manufacturing, this left us with very few capsules in our list of top contenders. So after this cut, we looked at certifications and ingredients and hand-selected five of the best tablets to pass through to the final round for those who wanted a tablet option.
Contenders Cut: 57
We looked into rose hips, bioflavonoids, and timed-release capsules.
If you've spent time wandering the vitamin aisle, you might have noticed vitamin C supplements marketed with "extras" like rose hips, bioflavonoids, or timed-release formulas. These options supposedly increase vitamin C's bioavailability (the amount absorbed by your body). And while none of them are harmful, they're probably not worth paying extra for.
Rose hips are used in many supplements because, when fresh, they're a great natural source of vitamin C. But drying and processing rose hips causes them to lose much of that potency, and there's even some evidence that quercetin, a flavonoid found in rose hips, can inhibit vitamin C absorption when taken in high enough doses.
Bioflavonoids are a powerful antioxidant found in foods rich in vitamin C, and they're sometimes marketed as a way to help your body absorb more of the vitamin. However, the Linus Pauling Institute (a research organization founded by the scientist who first discovered vitamin C's importance), says there is no conclusive evidence that bioflavonoids increase absorption.
Timed-release capsules slowly release vitamin C over a period of time, again with the hope of maximizing absorption. But the Linus Pauling institute has likewise found no evidence that timed-release formulas are more effective than traditional supplements.
We cut any supplements without third-party certifications.
Since the FDA doesn't regulate dietary supplements, it is up to manufacturers to maintain the integrity of their products. One way they can do this is by allowing third-party labs to conduct tests.
When we talked with Arielle Levitan, MD, co-founder of Vous Vitamin and co-author of The Vitamin Solution: Two Doctors Clear the Confusion about Vitamins and Your Health, she explained that third-party verifications are "independent ways manufacturers can demonstrate that they have gone the extra step to verify the purity of their product and to certify that what's in the bottle is actually in the bottle."
To narrow down on our top picks, we looked for third-party verification in two areas:
Label Accuracy: Ensuring a supplement matches its label is actually a huge problem within the industry. Labdoor found that one out of every three vitamin C supplements it tested varied from label claims by at least 30 percent. Some products had 60 percent less vitamin C than advertised, and some had 116 percent more. So we relied on third-party testing to make sure our top picks matched their label claims within a decent margin (about 10 percent).
Purity: Lead, mercury, cadmium, and arsenic are routinely found in the soil. And since both synthetic and natural vitamin C are derived from plants — which, needless to say, grow in soil — these supplements sometimes contain traces of heavy metals. So we turned to third-party labs to make sure that none of our top picks contained toxic levels of contaminants.
We looked for verifications from at least one of the following organizations:

· Consumer Lab tests products ranging from medications to food and beverages. Its supplement reports examine label accuracy, purity, disintegration ability, and price.

· Labdoor tests vitamins and supplements and ranks their performance based on five categories: label accuracy, product purity, nutritional value, ingredient safety, and projected efficacy.

· The United States Pharmacopeial Convention (USP) tests dietary supplements by visiting manufacturing facilities, where it reviews processes and testing methods before examining the actual products. Once the USP approves a supplement, that supplement gets a USP-verified mark on its label.

· The National Sanitation Foundation (NSF) tests a host of products ranging from bottled water to food equipment. To test supplements, the NSF first reviews the label, then inspects the facility and tests the product itself in a lab. All NSF-certified products get the NSF logo on their label.

Contenders Cut: 88
The Finalists
After our cuts, we ended up with a list of 17 Vitamin C supplements:
Bulk Supplements Vitamin C
Doctor's Best Vitamin C
Dynamic Health Liquid Vitamin C
Nature's Bounty Vitamin C-500
Nature Made Vitamin C
Spring Valley Vitamin C
Natural Factors Vitamin C Fruit Chews
Nature's Way Alive Vitamin C
Nature's Answer Liquid C
GNC Vitamin C 1000 MG
Puritan's Pride Premium C-1000
Nature's Way Vitamin C-1000
NOW Foods C-1000
Solaray Vitamin C
Solgar Ester-C Plus
Source Naturals Vitamin C
Twinlab Liquid C
From here, we looked for products that exceeded our minimum standards: supplements that had approvals from multiple third-party labs, for example, or supplements with exceptionally high Labdoor ratings. We also looked back through the labels for options with the smallest amount of filler ingredients. This left us with 10 possible contenders — so we did a little hands-on testing for things like smell, appearance, and if applicable, taste.
Contenders cut: 7
A Quick Note on Vitamin C Dosage
According to organizations like the National Institutes of Health (NIH), the Mayo Clinic, and the Linus Pauling Institute, the average adult needs about 75 to 100 mg of vitamin C a day. But most vitamin C supplements offer between 250 and 2,000 mg. Why? Larger doses can help prevent or treat certain diseases (more on that in a minute). That being said, taking more than 2,000 mg daily is considered an overdose and can lead to stomach upset, diarrhea, and even kidney stones. If keeping track of all this sounds intimidating, we liked the advice Latson gave us: "You're always going to benefit, no matter how low the dosage is. If I said you should be drinking nine glasses of water a day, and I give you half a cup, it's still beneficial, but you're still dehydrated." So whether you're taking a supplement with 10 mg or 1,000 mg of vitamin C, you're doing your body good.
Our Picks for the Best Vitamin C Supplement
Best Overall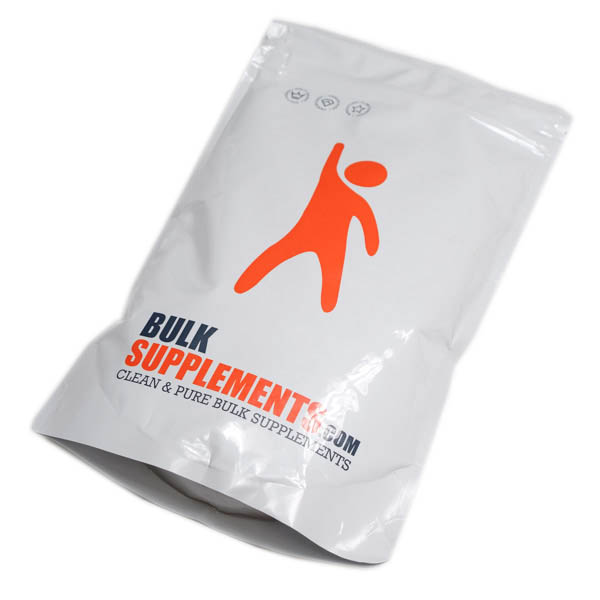 If you're looking for a vitamin C supplement that uses ascorbic acid, our top pick is Bulk Supplements Vitamin C Crystallized Powder.
"Bulk Supplements" is such a vague name that it might sound like something you'd buy out of an unmarked van, but we promise this supplement is more than trustworthy. Because it's a powder, it has none of the filler ingredients found in tablets: It contains nothing but ascorbic acid. It's also the highest-ranking vitamin C supplement at Labdoor, scoring 100 percent in label accuracy, nutritional value, and ingredient safety. And it's produced according to GMP standards.
Since this supplement is a powder, you can choose your dose. The package recommends 1,000 mg daily, but the measurement guidelines on the label made it easy for us to adjust how much we took. It's not terrible to taste, either — compared to Nature's Way Alive Vitamin C (our top natural ascorbic acid pick), Bulk Supplements was by far the more palatable option. Our testers thought it tasted like lemon water, with a bit of a sour punch at the end. The package itself is a bit large, but no bigger than your average bag of granola or nuts. As long as you have a dry, cool, and dark space for it, you should be set.
One of the main selling points, for us, was price: Bulk Supplements is one of the cheapest vitamin C options on the market. One 1 kg bag contains roughly 1,000 servings (assuming each serving is 1,000 mg). This breaks down to roughly $0.02 per dose.
This is a synthetic ascorbic acid supplement, however, which might be a turnoff for some people. In this case, "synthetic" just means the ascorbic acid is derived from fermented sorbitol — a sugar alcohol that often comes from corn syrup or fruit. But if you're looking for a more natural product, we'd suggest Nature's Way Alive Vitamin C or Source Naturals Vitamin C.
Best Mineral Ascorbate Supplement
If your vitamin C supplement doesn't come from ascorbic acid, it's probably derived from mineral ascorbates. These are the salts of ascorbic acid and can include sodium ascorbate, calcium ascorbate, and potassium ascorbate. Some people prefer these options because they're less acidic and may be easier on the digestive tract. In this case, we recommend Source Naturals Vitamin C.
Source Naturals Vitamin C is a crystallized powder that's approved by Labdoor with an overall quality rating of 90.9 out of 100. The only reason this score isn't higher is because the supplement contains 2,060 mg of vitamin C in each serving. That means one serving would put you over the recommended 2,000 mg daily limit. But since it's in powdered form, we weren't hugely concerned — you just need to be proactive about adjusting your dose.
The package recommends a 2,000 mg serving, and at $15, that's around $0.08 per serving — a little more expensive than our Bulk Supplements top pick, but probably worth the trade-off if you're looking for something that may be easier on your stomach. This product also smells and tastes like nothing, so it would be a simple add to the water or juice you already take with your meals.
One word of warning: When you take a mineral ascorbate, you are absorbing the ascorbic acid as well as the mineral that it came from. Since this product uses sodium ascorbate, anyone watching their sodium intake should take note. There are roughly 100 mg of sodium in every 1,000 mg of sodium ascorbate.
Other Vitamin C Supplements to Consider
Best Natural Ascorbic Acid Supplement
If you're looking for a naturally derived ascorbic acid supplement, Nature's Way Alive Vitamin C is a good option. This powder gets its vitamin C from fruits such as acerola, kiwi, goji, and amla. It has a 90.8 rating from Labdoor and is USDA-certified organic while also claiming to be vegetarian and gluten free. Labdoor did find this product exceeds allowable arsenic levels by 0.001 mcg per serving, but since it passed its product purity test despite this, we think it's still safe to consume.
We weren't huge fans of this product's taste, however. With a tangy flavor that is more bitter than sweet, it was exactly how we imagined unsweetened, powdered fruit would taste. Cost is another slight drawback: The serving size is 500 mg, and each serving comes out to $0.60, making Nature's Way one of the more expensive vitamin C supplements. If you're looking for a cheap, great-tasting product, we recommend you look at our other top picks. Otherwise, it's hard to find another natural vitamin C powder that has more to offer.
Best Vitamin C Supplement in Tablet Form
If you don't want to mess with powders every day and just want a tablet you can swallow with the rest of your vitamins, we really liked Doctor's Best Vitamin C. Compared with our other top contenders, this option had the second-highest Labdoor rating (after Bulk Supplements) and contained just two ingredients, making it the purest tablet on our contender's list. It contains only ascorbic acid, plus modified cellulose to make the vegetarian capsule. Each tablet has 1,000 mg of vitamin C, which means you probably only need one pill a day, and the cost comes out to a respectable $0.12 per pill. In fact, the only reason Doctor's Best isn't our top choice is because a tablet doesn't allow the flexibility of choosing your own dose.
If you're looking for a cheaper tablet, you can also try Nature's Bounty Vitamin C-500 at about $0.04 per pill, but we truly believe the quality and ingredients of Doctor's Best make the higher price worth it.
Did You Know?
There are benefits to taking moderately high doses of vitamin C.
We were curious about why vitamin C supplements come in such high doses if we only need about 100 mg a day. Turns out, there are health benefits associated with taking more.
Levitan told us her personal guideline is about 1,000 mg a day, but she recommends at least 250 to 500 mg and maximum 2000mg, including dietary sources. The University of Maryland Medical Center recommends 250 to 500 mg twice a day and says 500 to 1,000 mg daily is necessary for preventing diseases. The Linus Pauling Institute and Consumer Lab agree, citing 500 mg.
To make all this easier to comprehend, we compiled the data and made a table to show which dosages help prevent or treat certain diseases:
| Disease | Dosage (in mg) |
| --- | --- |
| Scurvy | 40 |
| Common Cold | 200 |
| Cataracts | 300 |
| Coronary Heart Disease | 400 |
| AMD | 500 |
| Gout | 500 |
| Cardiovascular Disease | 500 |
| Exercise-Induced Asthma | 500 |
| Lead Toxicity | 1,000 |
In a nutshell, 500 mg seems to be the golden number for helping prevent or treat diseases, but you'll probably benefit from anything between 250 mg and 1,000 mg.
Although vitamin C in small doses helps prevent cataracts, Consumer Lab also cites a study that suggests taking 1,000 mg or more daily actually increases your risk of developing cataracts. Likewise, every source we scoured, from NIH, to Consumer Lab, to the Linus Pauling Institute and the Mayo Clinic recommended not exceeding 2,000 mg of vitamin C daily.
So what happens if you take a higher dose? Because vitamin C is water-soluble, anything the body doesn't use is flushed out as waste. This means the consequences of overdosing aren't severe, but we still don't recommend it. Our best advice is to pay attention to your vitamin C intake and consult with your doctor about the dosage that works best.
We'd also suggest keeping Levitan's advice in mind: "A lot of people are already getting some vitamin C in their diet," she says, "so when you look at not exceeding 2,000 mg, you should look at your total intake and not just what you're getting in the supplement."
The jury's still out on whether mineral ascorbates or ascorbic acid are better.
Natural ascorbic acid (derived from plants) and synthetic ascorbic acid (produced in a lab) are chemically identical. But if your vitamin C supplement doesn't use ascorbic acid as its source, that means it gets its vitamin C from a mineral ascorbate. And it's unclear if either source is preferable.
Both Latson and Dr. Russell Jaffe, creator of the PERQUE™ Potent C Guard™ effervescent powder and tabsules, say they actually prefer supplements sourced from mineral ascorbates because they're easier for the body to absorb and they work much more effectively than common synthetic vitamin C / ascorbic acid — plus they make it harder to exceed that 2,000 mg upper limit since the whole foods that mineral ascorbates are taken from have a lower vitamin C content.
Jaffe told us, "Ascorbic acid used as vitamin C is about 95% synthetic. Half does not get taken up from the gut. The unnatural form of vitamin C can build up and irritate the digestive track. If the vitamin C is fully buffered with minerals, fully reduced because it is produced under a protective nitrogen blanket, and all natural l-ascorbate then it is fully bioavailable, easily taken up fully, and it is effective in recharging the body cell by cell."
However, the Linus Pauling Institute says there is little scientific evidence that mineral ascorbates are easier on the digestive tract. We believe ascorbic acid still has benefits, but if you're concerned about acidity, you might want to try our mineral ascorbate pick instead.
Taking vitamin C twice a day increases absorption.
Taking vitamin C two times (or more) daily helps increase the amount your body absorbs, especially if you take doses over 500 mg.
That being said, there are no known benefits to keeping your body saturated with vitamin C. And we know taking a supplement twice a day is a lot to ask, which is why we love our top picks — a powder allows you to decide how much and how often you want to dose up.
On the flip side, it doesn't matter whether you take your vitamin C supplement with or without a meal; the same amount will be absorbed. Some manufacturers suggest their supplements be taken with food purely because people occasionally find that large doses cause discomfort on an empty stomach.
You don't want to be vitamin C deficient.
The word "scurvy" makes us think of pirates, but it's no laughing matter. The disease is the result of a severe vitamin C deficiency, with symptoms that include swollen and bleeding gums, teeth that loosen or fall out, severe joint pain, fatigue, and shortness of breath.
If that sounds disgusting, don't worry — while scurvy used to be common on long sea voyages, when people had little access to fruits and vegetables, it's rare in developed countries nowadays. However, minor deficiencies do happen, and the symptoms are similar, just much less severe.
A vitamin C deficiency isn't something a blood test can determine, so it's important to pay attention to signals from your body.
Vitamin C helps make collagen, which in turn helps your body produce strong connective tissues and heal wounds. You might have a minor vitamin C deficiency if you have bleeding gums, feelings of lethargy, cracked nails, brittle hair, skin that's easily bruised, or experience muscle or joint pain.
Vitamin C might help with more than colds.
The myth that vitamin C cures the common cold is unfortunately just that — a myth. Many of the sources we found agree that there is no benefit to taking extra vitamin C once you've already been hit with the sniffles. But taking vitamin C regularly when you're healthy can help reduce the duration of your cold by a day or two when you do fall ill, which we think is worth the investment.
So what else can it do? Along with potentially lowering your risk of lung, breast, and colon cancer, vitamin C might someday be used as a treatment for some types of cancers; researchers are beginning to explore the potential of large doses of vitamin C, taken intravenously. The research is still in its early stages, but is worth keeping an eye on.
The Bottom Line
Best Synthetic Ascorbic Acid Supplement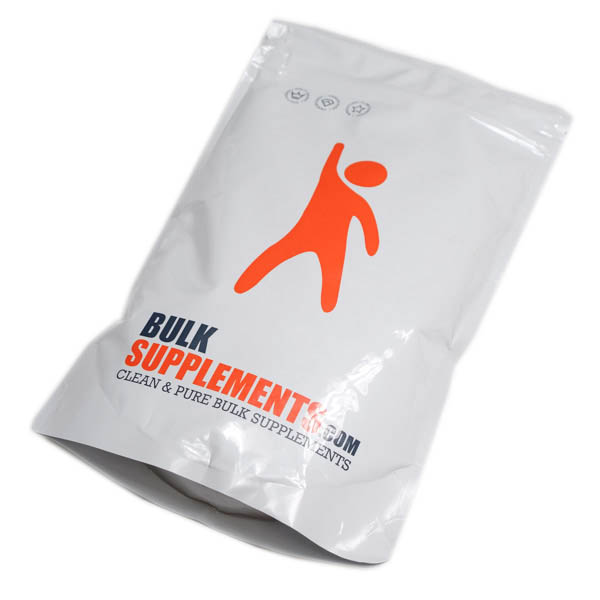 We know that everyone has different needs, which is why we chose top picks for a variety of lifestyles. Health and diet are ultimately personal decisions. As with any vitamin, it's best to get your vitamin C through real foods, like fruits and veggies, but supplements can provide a useful nutritional safety net. So take your vitamins, but first be aware of your needs by consulting your doctor before taking any supplement regularly.