The Best Wine Clubs
Better bottles at your doorstep
Latest Update
September 30, 2016
The 30-Second Review
The best wine club depends on one's personal relationship with wine itself. Beginners need reliably tasty wines that let them learn more from every pour, while adventurous drinkers expect to be led by the hand to new and unexpected discoveries. We ordered, tasted, and tested the top clubs out there for both audiences — keeping an eye out for value, customer service, and usability.
Best for Beginners
Clever packaging, detailed media, and dependably delicious themed wines make Wine Awesomeness the perfect way for novice drinkers to explore — and at a reasonable $45/month for 3 bottles.
Best for the Adventurous
Unusual and spectacular wines, but at a pricier $98/month for 3 bottles.

Best Curated Experience
Uncorked Ventures
Best-in-class, handpicked wines at $55–$225/month for 2–3 bottles.
Wine clubs have been around in some form since the 1970s, but many now have sophisticated websites and even mobile apps, making them a thoroughly modern way to discover new wines and restock your cellar without ever leaving the house.
There are dozens of wine clubs to choose from, each delivering a different type of experience. For beginners, Wine Awesomeness promises a cool, crave-worthy, and affordable introduction to the world of wine, and it delivers. Each colorfully packaged shipment arrives with a full-color magazine describing each bottle's origins and tasting notes, along with recipes to pair with the wines (which we found to be universally tasty).
For the adventurous, Pour This offers the most unusual bottles of the clubs we tried — including a surprising white wine great enough to convert a white-wine hater. For a deeply personal experience, we recommend Uncorked Ventures. It offers delicious, best-in-class wines carefully curated and documented by the club's owner, who includes a printout of impassioned ruminations with each shipment, explaining the wine's origins and his reasoning behind each selection.
Since wine clubs are a subscription service, we know it's important to ensure that our top selections maintain consistency over time. We tested one month of each club by press time, but we'll be updating this piece over the next three months with subsequent selections. Stay tuned.
How We Found the Best Wine Clubs
With dozens of wine clubs to choose from, we settled on two categories of wine club to investigate: clubs for beginners and then one step up, what we called clubs for the adventurous.
Wine Clubs For Beginners For the novice drinker, the best wine club should be delicious and informative. The ideal wine club should send some tasty wines guaranteed to be enjoyable without breaking the bank, and subscribers would learn something in the process. It should be reasonably priced (between $35 and $65 per shipment) and wouldn't require extensive knowledge to enjoy it or to get intrigued.
Wine Clubs For The Adventurous For the adventurous drinker, the best wine club would be an experience. These oenophiles like wine so much that they already have a really good idea of what they like to drink, and they're pretty confident that they can find it for themselves. But they stoke their enthusiasm for wine by venturing further and further afield to try new things, and they want to know everything there is to know about what they're drinking. They don't mind getting an occasionally wacky wine as long as there's a good story to go with it.
Regardless of which type of wine drinker you are, we wanted our top clubs to feature three things: great value, a dynamic and enriching experience, and the ability to cater deeply and specifically to one's personal taste. With these values in mind, we took to the internet. Every club these days has a dedicated website, but some are better than others. As an example, the Wine Awesomeness website is sharp and efficient:
Meanwhile, the Wine of the Month Club looks straight out of 1998:
We were looking for inviting clubs that promised a full experience. Some sites offer online palate testing that claims to measure your taste preferences — we tested those to see if they work (spoiler alert: They don't). We analyzed the sophistication of marketing messages, evaluated the promise of advertised products, and compiled recommendations from other online reviews, including Forbes, The Wall Street Journal, and Eater. Then we started cutting.
We cut any wine clubs particular to a single winery or winemaker.
Many wineries offer their own clubs, which are a great option for people who already love those wines and want discount prices or access to wine exclusives from one specific brand. Some of the experts we spoke to prefer this kind of club above all others. Matilde Parente, a certified specialist of wine through the Society of Wine Educators who blogs at Write on Wines, encouraged finding a wine club guaranteed to deliver something that you wanted to drink, rather than risk anything to chance.
But these clubs are narrowly focused and hyper-specific, and they don't allow for much variation or exploration (by definition). It's perfect for people who've already chosen favorite wines and have no intention of straying. Not so perfect for anyone who hasn't found their favorites yet.
We cut any wine clubs that specialized in just one type of wine.
Wine clubs can get granular in specificity: There are some that specialize in champagne, and others that deal only in aged burgundy. If you enjoy specific, accessible grapes and are either uninterested or overwhelmed by choice, your best option might be a wine club that provides direct access to your known favorites (here are two examples for cabernet sauvignon and chardonnay).
These clubs' products are so specifically catered to a certain clientele that if you are interested in them, you've likely sought them out. This works great for some people, but they do nothing to bring variety for the wine-drinking generalist.
We cut wine clubs run by companies that don't have anything to do with wine.
The Wall Street Journal, The New York Times, and Virgin Airlines all offer wine clubs, but they don't specialize in wine. It seemed to us that each hoped that its reputations in the realms of journalism or air travel would be enough to drive oenophiles into these side businesses. But look closely and you'll notice they use the same formatting and payment setup: That's because actual wine selection for each is outsourced to a larger, sometimes unnamed wine distributor. The NYT Wine Club outsources curation to the ominous-sounding Global Wine Cellars, while WSJ vaguely partners with "the world's leading direct-to-home wine merchant." They often have problems with reliability and distribution that the parent organizations aren't equipped to fix. It's nothing personal: If General Electric or Paramount Pictures offered a wine club, it wouldn't make the cut either.
We went with our gut.
As Monique Soltani of Wine Oh TV told us, "Wine is a belly-to-belly business — go with your gut." It's impossible to evaluate wine clubs without making subjective calls for what works best for you — and eventually, that might lead to splitting a few hairs. Our lead tester, for instance, is a moderately experienced wine drinker with an adventurous streak who vastly prefers red wines and values presentation, smart design, engaging customer service, and thoughtful details.
Here's how that played out. Club W and Glassful both offer introductory wine packages for beginners, solid websites, and some basic educational literature. Our tester chose Club W over Glassful because it offers an app with bottle ratings, and literature comes on handy printed cards. (Glassful's literature is printed on oversized, unwieldy faux-newspaper, and there's no app.) The old-school Wine of the Month Club offers a model similar to the Gold Medal Wine Club, but our tester preferred the latter for its multiple price-point options to fit varying budgets, and a superior website that includes wine profiles from previous months. He was turned off by the Wine of the Month Club's dated, one-size-fits-all approach. (Then again, Wine of the Month Club has been around longest.)
We favored innovation, transparency, and engagement in our top picks, but you might place other values higher. If so, it pays to dig in and investigate all your options.
How We Tested
After that, eight contenders remained for us to test. Tasting Room by Lot 18, Club W, Gold Medal Wine Club, and Wine Awesomeness all cater to beginners and enthusiastic generalists. Pour This, Uncorked Ventures, Firstleaf, and Kingston Wine Co. each offers a more carefully curated selection under the guidance of experts. Then we got down to ordering, which starts as a familiar affair for anyone who's ever ordered anything online.
You visit the wine club's website, and then things get interesting: Some wine clubs let you choose membership tiers (usually more money for more or nicer bottles), while others (like Pour This) only offer one option. You select a subscription period (usually by month), and then pay. The exceptions here are clubs that attempt to assess your flavor preferences either by offering an online survey or, in the case of Tasting Room, by shipping you mini-bottles to taste test. But more on that in a bit.
We ordered high-end options from Gold Medal Wine Club and Uncorked Ventures. Firstleaf, Pour This, and Club W all only offer one standard tier, while Kingston and Wine Awesomeness let us choose all reds (the tester's favorite). Tasting Room offers one standard tier influenced by the mini-bottle taste test.
We started sending out dinner party invites and polishing our glasses as our wine club deliveries trickled in over two weeks. Lightning-fast Club W arrived overnight, while Wine Awesomeness, Gold Medal Wine Club, and Pour This all arrived within four days. Firstleaf arrived in a week, along with the mini-bottle taste test from The Tasting Room; Tasting Room's full-size bottles arrived in another week. Uncorked Ventures took two weeks to arrive, and slowpoke Kingston Wine Company came a week after that.
As the wine deliveries began to arrive (note: wine deliveries require a signature from someone 21 or older — plan accordingly), we started unboxing and comparing the packaging and included literature. No one was perfect: Wine Awesomeness had one of the more exciting presentations among our contenders, but when we opened the colorful box with its cute white handle, inside was a single-wrapped Quaker Oats Breakfast Flats bar along with a marketing postcard. Not exactly the height of sophisticated cross-marketing, but fine. Pour This featured clean packaging and a handwritten note welcoming us, but the literature was missing. The initial shipment from Tasting Room is a mini-box of six airline-sized bottles of wine for conducting an online taste test to determine your palette profile, after which it sends full-sized bottles guaranteed to please. It's a nice idea, but it's inconclusive: Our tester chose big reds like cabernet sauvignons and downplayed whites, but Tasting Room sent a syrah and a white. Our algorithmically selected wines didn't seem related to the taste test, and the two bottles of wine we actually paid for arrived in a cardboard box with no literature or design whatsoever. And without literature, our tester had no inkling why they were sending wines unrelated to his taste test. You can switch out any bottle you don't want at no charge, but without any educational material to go on, you'd be as left on your own as if you walked into a wine store and no one was working there.
Then came the fun part: tasting the wine itself. We think wine drinking is best done with others, so we held two separate dinner parties with friends and tasted the wines as a group to determine their overall appeal. To back up testers' impressions and subjective tastes, we consulted with wine experts to confirm our final selections. Late one Saturday afternoon, we went to Los Angeles wine bar Augustine to speak with owner Matthew Kaner, who was named one of Food & Wine magazine's top sommeliers in 2013. (He also produces his own wine under the AM/FM label.)
Kaner thinks wine clubs are great for people looking to namedrop certain wines or start a conversation at a cocktail party, but less valuable for people who know what they want and prefer not to leave wine choice to chance. But some experts disagree: Wine Oh TV's Soltani thinks that some wine clubs can be a great and affordable way to introduce curious drinkers to the depth and breadth of the world of wine.
We asked Kaner to review every wine received from each contender. He didn't recognize any of the wines from the entry-level clubs like Club W, Wine Awesomeness, or Firstleaf. But the offerings from Pour This and Uncorked Ventures stood out to him. He complimented those clubs' good taste and selection (full disclosure: Kaner is friends with Pour This founder Ashley Ragovin). Uncorked Ventures' choices were strong enough that Kaner immediately followed company founder Mark Aselstine on Instagram.
There were some serious snags along the way. We were particularly frustrated with The Tasting Room by Lot 18, which sold us on an elaborate tasting scheme only to send wines unrelated to our preference. Gold Medal Wine Club, despite its long history and strong reputation, underwhelmed and stumbled — especially when we received the first shipment and it included two identical bottles of the same wine.
Through our taste testing and our discussions with experts it became clear that you get what you pay for: The most interesting and delicious wines typically came from the more expensive and more carefully curated clubs. But many of the wines from entry-level clubs were totally drinkable at a lower price point. We decided having great, affordable options for people looking to explore without jumping into the deep end was a worthy trade-off.
Wine is so subjective that declaring a single best wine club for everyone isn't advisable; it truly is a matter of personal taste. But from our final eight contenders, three bonafide standouts emerged — one for the beginner, one for the curious, and one unexpected diamond in the rough offering a unique, handpicked experience.
Our Picks for the Best Wine Clubs
Best For Beginners
Wine Awesomeness Three dependably tasty, nicely packaged wines perfect for newbies at $45/month.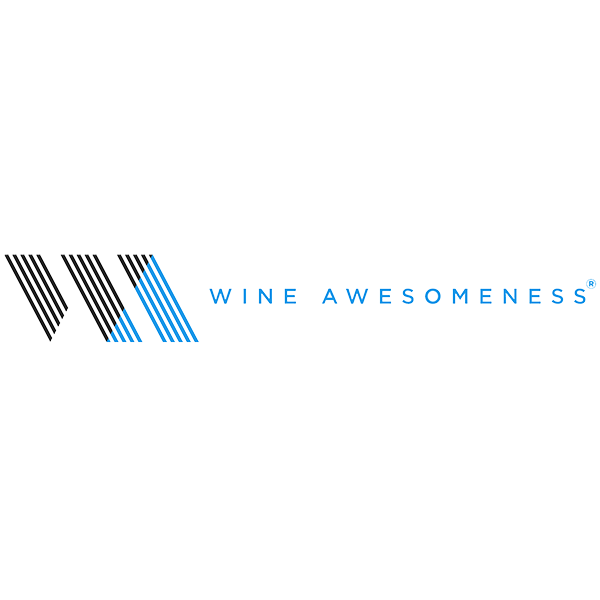 For the beginning wine enthusiast, Wine Awesomeness delivers a great experience at an affordable price (even the name seems targeted for a millennial audience). A price of $45 gets you three wines a month, and you can choose among red only, white only, a variety pack (including the chance for rosé or bubbly), or a $75 mondo pack featuring six wines. Each delivery arrives in a fun blue box with a white plastic handle — a far cry from the many anonymous and uninspired brown boxes we received. It made our testers feel part of an actual club. Instead of gauging personal tastes, each month features a themed shipment filled with dependably tasty wines.
Wine Awesomeness' packaging, clever literature, and tasty wines made us want to join the club.
Our first shipment theme was Wines of South America: Argentina and Chile, which included a fruity Hacienda Araucano Pinot Noir from Valle de Lolol, Chile; a nicely mineral Recuerdo Malbec from Uco Valley, Argentina, which was a huge hit at the dinner party; and a robust Calcu Cabernet Sauvignon from Chile's Valle de Colchagua that paired especially well with steak. Pinot noir, malbec, and cabernet sauvignon are common wines, but they are the perfect place for novice oenophiles to start tasting.
While the wines it sends are not especially exotic or surprising, Wine Awesomeness stood above the other beginner wine clubs with its full-color magazine that comes with each shipment, which includes essays about that month's theme and region, a detailed description of each wine's origin and tasting profile, and recipes to pair with each wine. This month's recipes came from chef Francis Mallmann: Anyone who watches Chef's Table on Netflix will recognize him as the mad culinary scientist cooking on the isolated tip of rural Patagonia.
Wine Awesomeness was not the only club for beginners that tried to inform its members about the wines with colorful literature, but it was the best, featuring great essays on South American viticulture and the migratory lineage of various grapes from Europe to South America. Out of all of the clubs we tried, Wine Awesomeness' packaging, literature, and clever themes made us feel most like part of an actual club. Its deliveries offered new wine fans a chance to learn so much while drinking accessibly good wines — all at the very reasonable price of $45 per three-bottle shipment.
2013 Hacienda Araucano Pinot Noir, Valle de Lolol, Chile
2012 Recuerdo Malbec, Uco Valley, Argentina
2012 Calcu Cabernet Sauvignon, Valle de Colchagua, Chile
Best for the Adventurous
Pour This Three bottles of unconventional, artisanal wines for $98/month.
When our first delivery from Pour This arrived, one thing was immediately clear: These were unusual wines. They straight-up looked different than the wines other clubs were sending. The bottles were odd shapes (one was so tall you'd struggle to fit it in a wine cooler); the wines came in atypical colors; and the labels were sophisticated and compelling. Pour This included a delicious 2014 Coffele Soave that tasted like apples and citrus; as well as a soft white from France, a violet-accented 2010 Domaine Dupasquier — Marestel — Roussette de Savoie; and a brisk, almost orange-colored rosé from Domaine Philippe Gilbert. The box included a handwritten note welcoming us to the Pour This family.
Pour This wines even look different from everyone else's.
Ragovin, the company's founder, has managed wine programs at chic Los Angeles restaurants like Animal and Trois Mec, and for those looking to expand their investigations beyond the bottom of each empty bottle, Ragovin keeps a blog where you can join her on her wine adventures (heads-up — Ragovin is a strong personality). Pour This features a single $98 plan for three expertly sourced wines not typically available in stores (daily specials run for $28, but they sell out quickly) shipped once per month in a cleanly designed blue-and-white box with the Pour This logo.
To our dismay, the Pour This shipment didn't include any literature as promised; customer service also took a hit when we tried to make contact through its website to find out why and reps initially failed to respond. After a follow up message, we got profuse apologies and a PDF of that month's literature, which we were told was accidentally left out of the box. (Stay tuned for an update after the second month's shipment.)
At $98 a month, the club is on the pricier side, so iffy customer service and the strong cult of personality might be a deal breaker for some. But even with all of those downsides, we fell in love with the actual wine that it sent. If you have money and trust to burn, this club stood out from all of the others for truly unusual and surprising discoveries.
2014 Coffele Soave, Garganega, Italy
2010 Domaine Dupasquier Marestel Roussette, Savoie, France
2015 Domaine Philippe Gilbert Rosé, Loire, France
Best Curated Experience
Uncorked Ventures Top-notch taste and a personal touch; $55–$225 for two bottles a month.
If you already know a little bit (or a lot) about wine and are looking to expand your horizons with the guidance and personal touch of a passionate and committed expert, Uncorked Ventures excels. It offers three pricing options: $55, $115, and $225. All wines are highly rated and handpicked, but as plans get more expensive, they feature wines from smaller vineyards and more exclusive production runs. We tried one wine from each tier, and the least expensive wine was spectacular — and the top-tier was even better. Our testers all agreed its wines rose above the pack in flavor. A high-end Vellum red from Napa Valley and a Kinero Grenache from the central coast of California were both genuinely incredible, with rich and subtle tasting profiles that revealed delicate new layers with each sip. The entire dinner party was also totally delighted with rich and smooth, mid-range Hobo Wine Company's cabernet sauvignon. But the refreshing 2010 Wind Gap White also delivered, and at the lowest price point. You don't have any choice in determining the wine, but in our experience it didn't matter.
If detailed curation and passionate wine selection is your priority, you can't go wrong with Uncorked Ventures.
Aselstine, the owner/operator of Uncorked Ventures, delivers a level of knowledge, curiosity, and detailed explanation that we didn't find in any other club at any price point. He specializes in small-batch wines from California, Oregon, and Washington only. Each delivery comes with a no-frills, letter-size printout that looks like it was created on Aselstine's word processor and printed from his home office, but what it lacks in slick production value, it more than makes up for in meaningful and revelatory information about each wine. Some details are biographical ephemera (Aselstine points out that Hobo Wine Company founder Kenny Likitprakong is a former pro skateboarder), while others are deeply educational (the grapes used in the light and crisp Wind Gap White are Italian arneis, which translates to "little rascal").
He clearly loves what he does, having dropped out of unfulfilling careers in mechanical engineering and real estate to dedicate his life to his passion for West Coast wines, and becoming a self-taught expert in the process. We wondered if by avoiding the high costs of color-printed cases with plastic handles and full-color magazines, Uncorked Ventures could afford to spend more on the wine itself.
One downside of being so personally curated: Aselstine is truly a one-man show, which means customer service requests, complaints, and questions can't get the attention that a larger company with a dedicated customer service department can provide (a check-in call to customer service went to Aselstine's voicemail). On the plus side, when you do connect with him, you are talking to the man in charge, which some might consider a plus. But based strictly on the quality of the wines and the passion behind his selection, if detailed curation is your priority, you can't go wrong at any price point.
2013 Vellum Red, Napa Valley, California
2014 Kinero Grenache, Central Coast, California
2015 Hobo Wine Company Cabernet Sauvignon, Sonoma, California
2010 Wind Gap White, Sonoma, California
2013 Pine And Brown Cabernet Sauvignon, Napa, California
Other Wine Clubs to Consider
Kingston Wine Co. The first shipment arrived two-weeks late in a worn-down box. But the wine was delicious.
This adventurous club's first shipment included a nice, slightly spicy 2015 Luberri Orlegi Tempranillo and a 2014 Poggio Delle Baccanti Gragnano Rosso Frizzante, an unusual sparkling red wine that ranked among our testers' absolute favorites. When combined with Kingston Wine Co.'s eye-catching website, cool sophistication, and a one-sheet writeup of tasting notes and pairing suggestions for each wine, we thought we had a top pick for the curious taster. (Picky drinkers can even request only one type of wine for $10 extra.) But the wine arrived two weeks late and came in such a damaged, poorly taped-together box that we were surprised the bottles hadn't broken. We expected better shipping for a monthly price of $49 for only two bottles of wine. The site shows off a rad tote bag, but that was missing as well. The literature could use some improvement, especially when compared to the detail of an Uncorked Ventures shipment or the fun, thematic playfulness of Wine Awesomeness. But a second shipment from Kingston Wine Co. is on the way, so stay tuned for an updated review.
Club W These wines are all literally mysteries: They're proprietary wines from undisclosed wineries. If you don't mind that, 3 bottles for $39/month is a good deal.
This popular and affordable wine club caters to people who are just taking their first sips in the wide world of wine. Club W (which is about to be rebranded as Winc) includes many of the same perks as Wine Awesomeness: drinkable wines at a reasonable price, full-color information cards for each wine, and a colorful box with a plastic handle. But this club doesn't make our top picks because all of its wines are proprietary: They source the wine from undisclosed wineries and rebottle it in its own packaging (think Trader Joe's, but with wine instead of cookies). This lack of transparency makes it hard to know what you're really getting. Some of the wines were iffy: A bottle of the proprietary "Chop Shop" cabernet sauvignon was full-bodied but also unpleasant, like heavy vinegar. Some of the literature was muddled and confusing, too. Chop Shop features a meat cleaver on the label and is described as a wine for meat lovers, but in the same sentence, the literature recommends not to drink it with a steak. That said, if you don't care so much about the origins of your wine and want a no-fuss, low-price way to try basic wines, it's an affordable option at $39 a month for three bottles.
Did You Know?
Not all wine-club wine is created equal
As mentioned above, not all wine clubs offer you the same wines that you might find in a store. Both Club W and Tasting Room by Lot 18 offer only proprietary wines. These companies buy the wine (or as our wine experts liked to refer to it, "the juice") from vineyards, blend it themselves, and rebottle it under their own labels. This is fine for trying reasonably priced, undistinguished table wines. But the lack of transparency means it's hard to learn anything about that wine, and If you discover one you like, there's no way to purchase a single bottle at a store — you have to go through the club. Some experts see an upside: Soltani suggested that this allows the clubs to keep prices down on potentially superior wines and allows wine drinkers to taste new wines they might not get a chance to otherwise. But Kaner (who spent time as a consultant for Club W and helped it choose wines to buy and repackage before he severed ties with the company) doesn't recommend them. To him, bulk wines repackaged under made-up labels with no transparency both depersonalizes the experience of drinking wine and obscures their true origins.
Taste profile tests don't work
Many wine clubs offer a taste profile test to determine what kind of wine to send. This is nice in theory, but much more complicated in practice — mostly because many of these tests simply don't work. We filled out the online palate test on Club W's website with completely opposing answers and got nearly identical results.
Despite entering different criteria, our taste tests came back with very similar results.
That said, even if the test had "worked" better, it's not entirely obvious what the test's opaque questions could even prove. Questions about how you drink your coffee or whether you like salt on your food don't necessarily correlate to wine preferences in our experience: Our tester's preference for salt wasn't apparent in any of the wines shipped by Club W. And don't trust wine pairing algorithms. Parente is "not convinced that their 'taste algorithms' are better than actually tasting a brand's wines and knowing that you like them." In short: No battery of questions about your taste buds can ever substitute for just trying the wine.
There are easier things to order online than wine
While wine clubs offer a thoroughly modern service (wine delivered to your door at the push of a button!), wine is a controlled substance and therefore justifiably harder to get than an Uber. Someone who is 21 years of age must sign for the boxes when they are delivered, which makes scheduling deliveries and returns difficult. Many clubs have no return policy whatsoever; some accommodating clubs will replace a wine that you don't like with a complimentary bottle in your next shipment. Pour This will replace bottles that arrive damaged and will make best efforts to replace a wine you dislike. Wine Awesomeness accepts returns subject to a restocking fee. Uncorked Ventures responds to returns with trademark personality: "I want you to be happy with the wine that you're receiving. That being said, you can't legally ship wine back to me, so if you're unhappy with a bottle please let me know. I'll replace it during your next shipment." Aselstine's response highlights a complicated fact about wine clubs: Shipping alcohol across state lines is a complicated and sometimes illegal affair (most wine clubs can't even ship to Utah, for example). Here's a primer.
The Bottom Line
Choosing a wine club is a matter of taste that goes beyond the glass. A beginner who thrills to the glossy chumminess of Wine Awesomeness might be intimidated by the impassioned, high-end selections of Uncorked Ventures or the eclectic picks from Pour This. But if you know yourself as a wine drinker, you can't go wrong with any of these clubs. Remember: "Wine is a belly-to-belly business — go with your gut."
Take Action
Best for Beginners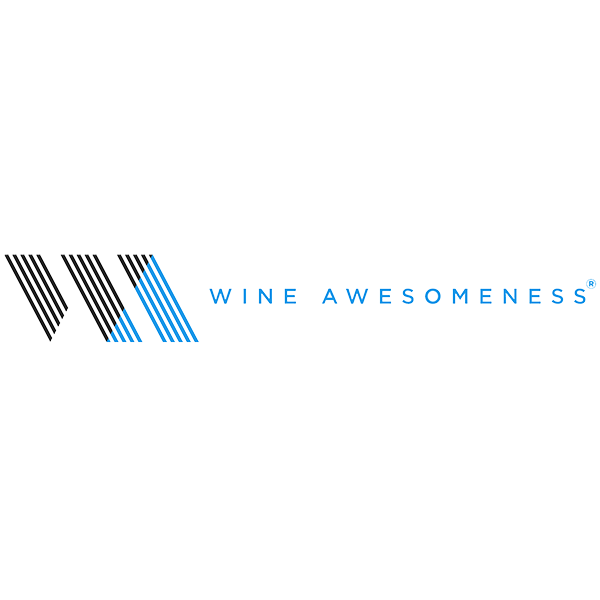 Wine Awesomeness Three dependably tasty, nicely packaged wines perfect for newbies at $45/month.
Decide which kind of wine club is right for you. The lowest priced subscription from Uncorked Ventures is only $10 dollars more than Wine Awesomeness but you get one less bottle. The decision of which club to join is less about price and more about experience. We found that all of our wine clubs fit into one of two primary categories: wine clubs for beginners, and wine clubs for the adventurous. There are affordable options in both categories — pay more attention to your desires than what you can afford.
Sign up. All three of our favorites have well-designed websites that make ordering easy. They also offer gift subscriptions. Shipping varies, but expect to have your dinner party list together within two weeks of your order.
Always read the brochure. Whether you don't know the difference between a malbec and a syrah or you're an experienced drinker with a tour of the Rhône under your belt, you can always stand to get some education. From Wine Awesomeness' glossy magazine to Aselstine's self-published printouts, we often found the offerings outside the glass to be the X factor to recommend wine clubs over going to your local store.