The Best Dog Food
All of the nutrients, none of the fillers
Latest Update
November 14, 2017
December 15, 2017 - We've updated this review to include recommendations for dog food meal delivery services. These companies ship minimally processed meat and veggie mixes directly to your door. Our favorite is NomNomNow, which offers five different recipes plus portion sizes customized for your dog.
November 14, 2017 - To keep up with new brands and changing formulas, we've completely revamped our dog food review from 2015. We've also updated our methodology so that it's consistent with current nutrition research. Our new top picks feature the 36 best dog food brands, including which of their dry food and wet food lines meet our criteria.
High-quality food helps your pup stay active and playful, with a shiny coat, a good appetite, and a healthy weight. The ideal diet for dogs is high in protein and low in carbohydrates, with a moderate amount of fat. It should also be free of cheap fillers and potentially toxic additives. We reached out to over 47 experts and dug into more than 3,000 dog food formulas to find the very best. We're confident that all of our recommended brands offer high-quality protein and balanced nutrition. From here, your job is to find a formula your dog likes, at a price point you're comfortable with.
If you already know which of the best dog food brands you prefer, and just need a recommendation for which line of formulas to try, our top picks are listed below. If you're not sure where to start, you can check out our more in-depth brand comparison tables or our cheat sheet to understanding dog food types.
The Best Dog Food
Our 10 Favorite Dry Dog Food Brands & Lines
Our 26 Favorite Wet Dog Food Brands & Lines
Our 3 Favorite Dog Food Meal Delivery Services
A fairly new option, meal delivery services offer a compromise between the minimal processing of raw food diets and the convenience of store-bought kibble. We explore them in-depth in a separate review, but our favorites are:
How We Found the Best Dog Food
We started with 3,009 dog foods — every formula we could find.
What about raw food?Raw diets come with a unique set of challenges, so we're still exploring options in this space. In the meantime, we'd suggest looking into dog food meal delivery services, which send fresh meat and veggie mixes to your doorstep. Our favorite is NomNomNow.
We began by collecting — no joke — every adult dog food currently sold in the US.
We made only two exceptions: We excluded products that failed to list their ingredients (why buy food when you don't know what's in it?) and any manufacturer that lacked a working website.
This gave us a list of 2,969 formulas, including both dry and wet dog food. It took us about a month to compile our list, and we had moments where we questioned our own sanity. But we wanted to be sure that we considered every formula pet owners are likely to run into, whether they're browsing for dog food online, at the grocery store, or at a specialty retailer.
We cut formulas with garlic and onion, both toxic to dogs.
We weren't surprised to find that most of our 2,969 formulas were free of ingredients known to be toxic to dogs, like avocados, grapes, and chocolate. We were surprised to find that garlic and onion turned up in almost 200 formulas.
Despite the punch that these two ingredients add to bland food, they are members of the Allium plant genus, which is toxic to both dogs and cats. Along with leeks, scallions, chives, and shallots, garlic and onion can make dogs immediately sick in large quantities, and if eaten in small amounts over time (say, as a flavoring in their regular food) can damage red blood cells, causing anemia. There's no sense in risking health issues for the sake of a little extra flavor, so we cut any formula that included these ingredients.
Then we got rid of low-quality mystery "meats" and "meals."
In a perfect world, we could just feed our dogs fresh chicken, salmon and the occasional cut of bison. But for most pet owners, that's not realistic — in part, because it's not affordable.
Whole meats are expensive, and many manufacturers supplement their formulas with meat meal to ensure your dog is getting a balanced diet at an affordable cost. Ziwi Peak, the only meal-free dry food on our list, runs $15 per pound, versus our cheapest (meal-containing) dry pick, Fromm Classic at $1.13. But although meat meal sounds gross if you're not a dog, there's nothing terrifying about it. It's created through a high-pressure, high-temperature process called rendering: Fat and moisture are separated out from dried, solid protein by grinding everything up and steam cooking it all at extremely high temperatures. The dried solids make up the meal. The FDA, which regulates pet food labelling, notes that meal can contain higher concentrations of protein, nutrients, and minerals than whole meats. Meal is basically concentrated meat. But there are two reasons this ingredient is controversial.
First, manufacturers aren't required to be transparent about how their meals are rendered. The nutritional quality of meal can vary, since natural enzymes and proteins are sometimes destroyed during very high-temperature manufacturing processes. But there's no way for consumers to monitor this, since companies aren't required to disclose their exact practices.
Second, the animal parts that meal is made out of are often low quality to begin with. The American Association of Feed Control Officials, a group that helps the FDA establish labeling standards, allows anything that's labeled "meat meal" to be sourced "from mammals other than cattle, pigs, sheep or goats without further description," which means you can't be sure exactly what's in it. We were pretty grossed out to learn that meat meal can also be sourced from stuff like restaurant grease, diseased livestock, and expired supermarket meat.
So we set two requirements.
We cut formulas that included unnamed meats of any kind. These show up on ingredient lists as "meat meal," "meat and bone meal," or "byproduct meal" (or sometimes simply "meat"). If meat meal showed up at all, we wanted to see a named source, like "duck meal" or "salmon meal." This ensures you're not getting roadkill scraps and that the company manufacturing the food is being at least somewhat choosy about their ingredients.
And we a required a whole protein to occupy the first spot on the ingredient list. According to the FDA, ingredients are listed in order of weight, with the heaviest ingredients listed first. While we didn't want to eliminate every single formula that had any type of meal anywhere (this would've left only a small number of extremely pricey formulas), we did feel that a truly high-quality dog food shouldn't take shortcuts on its main ingredient. So we cut formulas without a named, whole animal protein, like chicken or venison, in the first ingredient slot.
We also cut formulas that relied heavily on plant-based proteins as filler.
Ingredients like corn, grain, and rice are controversial among dog owners. If the majority of a formula is plant-based, it's a sign that the manufacturer is cutting corners — but that's not to say plant-based ingredients are inherently bad. "Dogs are somewhat omnivorous so their food does not need to be 100% meat-based. That said, the protein source in the food should be 100% meat-based," Dr. Gary Richter told us. "While dogs are equipped to handle a certain amount of carbohydrates in their diet, they should not be a majority ingredient."
Deducing how much of your dog food's protein comes from meat versus plant sources is no easy task. Labeling laws don't require a breakdown of this information, and every single one of our remaining 2,057 dog foods contained plant-based ingredients of some kind. But as a general rule, the more prominently fillers like corn, soy, or beans are displayed on the ingredient list, the lower the quality of the formula. The grocery store brand Kibbles 'n Bits ($0.46 per pound), which has a 1-star rating on Dog Food Advisor, lists "corn" and "soybean meal" as its first two ingredients.
Since we'd already established that our top picks had to have a protein like beef or chicken at the top of the list, we next cut any formulas with non-meat fillers as the second ingredient. The best dog food should be front-loaded with animal protein, not cornmeal and pea starch.
We avoided potentially harmful artificial additives.
Artificial preservatives, colors, and flavors are extremely common in dog food formulas. There's a lot of disagreement over what's life-or-death bad and what's probably fine but not ideal. An ingredient that is proven harmful in large doses, such as propylene glycol — a synthetic ingredient used to add moisture — can cause irritation and sometimes even organ toxicity in large amounts, but might still be approved by the FDA in very small doses. Artificial food colorings have been to cause hyperactivity, irritation, and even cancer in human but are frequently used to make food look more enticing to dog owners. And artificial flavors show up with similar frequency, despite having no nutritional value and posing a risk for allergic reactions, diarrhea, or excess intestinal bacteria growth over time.
"If the recipe is made with lots of meat and fruits/vegetables, why would there be a need for added flavor?"
We don't mean to sound alarmist. Healthy dogs won't fall ill from occasionally eating foods with artificial additives. But if a dog eats those additives every day of his life, they could cumulatively result in negative health effects. "It's like pointing a ship — if you're a few degrees off you'll end up miles away from your destination. Not a big deal for one or two feedings, but it'd be bad over the course of three or four years," explains Pelletier.
Given how many better options there are, we felt it was best not to risk it. Instead of artificial preservatives, our top picks stay fresh with the help of rosemary, vitamin C, and vitamin E. And artificial flavors and colors can be left out entirely, since these formulas have enough high-quality protein to be enticing on their own.
Then we doubled down, cutting anything with "natural flavor."
When we first encountered the phrase "natural flavor," we pictured just that — juices and drippings that result from tasty things being cooked. We learned that's not necessarily the case. The FDA explains that "natural flavor" can indicate the inclusion of "digests", "which are materials treated with heat, enzymes and/or acids to form concentrated natural flavors." When we asked Steve Pelletier about this, he clarified that while concentrated flavors themselves aren't necessarily a bad thing, the lack of transparency that goes into processing them should provoke concern: "Natural flavoring isn't a great ingredient. According to current labeling rules, dog food companies are allowed to consider these natural flavors proprietary, and are not required to disclose exactly what is used to make the flavoring nor what chemical processes are involved." Again, this ingredient is unlikely to kill your dog, but if you're going to be feeding your best friend the same few brands his whole life, we think it's best that he's not continually ingesting any ingredient shrouded in mystery.
For wet food, we also got rid of formulas with "gravy" or extra water.
The FDA rules that the maximum moisture percentage for wet dog foods is 78%. But many companies exceed this limit, in part because there's a loophole. The FDA allows moisture to cap out at 87.5% if the formula's name includes the words "stew", "in sauce", or "in gravy," even though there's no consensus about what stew, sauce, and gravy are. The FDA notes that "review of cookbooks and other references shows no common definition or formula for generic terms such as gravy, sauce, or broth." In other words, there's no guarantee you're not just paying for extra water. Adding to the confusion, we discovered that even some formulas without the "stew," "sauce", or "gravy" disclaimer exceeded the FDA's 78% maximum moisture rule.
Water obviously isn't going to harm your dog. But Dr. Joseph Bartges explained that the higher the moisture percentage, "the more nutrient dense the dry matter must be; otherwise the diet will not be complete and balanced." It's possible to calculate the exact nutrient profile of a food's dry matter (we show you how down below). But the general principle is this: the less water, the more protein and fat, and the higher the overall nutrient levels. We cut all formulas exceeding 78% moisture, including dog foods with sauce, gravy, or stew.
Finally, we cut product lines with inconsistent quality.
Large dog food companies cater to lots of customers, which means different formulas from the same brand can vary in price and quality: We cut AvoDerm's "Grain Free" line because it had too many plant-based fillers, but the AvoDerm "Revolving Menu" recipes flew through thanks to lots of high-quality proteins.
We certainly don't begrudge companies for offering lower-tier dog foods. For some pet owners, it's the only affordable option. That said, we did want to ensure the formulas within a single line offered consistent quality. Take PureVita's Grain-Free Dry Food: It comes in five flavors — duck, salmon, turkey, beef, and venison — all sold in virtually identical bags. We cut three because they contained garlic. We cut one because it had artificial flavoring. One was totally fine. But we could see ourselves grabbing a new flavor at the grocery store without realizing there was a difference. So we cut any product lines that weren't uniformly great. If you're partial to Nutro's "Limited Ingredient" line, you can purchase any flavor and rest assured that your pet's food quality won't change.
We also looked into how easy (or not) it was to buy the food.
We made sure our remaining picks were easy to locate. Some, like Born Free, we could find only in brick-and-mortar pet shops in the Midwest. Others, like Dynamite, could be purchased directly through the manufacturer's site but nowhere else. We've listed these harder-to-find brands below, and they're great options if you're inclined to track them down. But our favorites were all-around winners not only for their top-notch formulas, but because you can easily find them at national retailers like Chewy, PetCo, and Amazon.
The Best Dog Food Brands — And How to Make Your Final Pick
After hundreds of hours of ingredient research and expert interviews, we ended up with 28 top brands. They're all great. They all provided a balanced diet with high-quality proteins and limited fillers, and we'd feel good feeding any of them to our pets.
Here's where your job comes in. Short of specific health concerns like digestive issues or chronic illness, your final purchasing choice depends on your preferences — and those of your dog.
What are your dog's favorite flavors? Just like humans, dogs have preferences. One of our office dogs, for example, devours salmon with gusto, but acts offended if he's served bison. Since no single protein source is superior, it's fine to cater to your dog's preferences — or to explore a variety of flavors if you're a new pup owner.
Does your dog have allergies? Signs that your dog may have a food allergy include itchy skin, diarrhea, and gassiness. If you don't think your dog has a food allergy, he's probably fine: Food allergies make up ten percent of all dog allergies. But if you've noticed any of the issues above, it might be time to switch formulas. "When pets have food sensitivities or allergies, it is most commonly due to protein in the food," Dr. Gary Richter told us. "Sometimes the problem is a meat like chicken or beef, and sometimes it is the protein component of plant material, such as wheat, corn, or rice."

Fend off overexposure allergiesDogs that eat one single formula for months or years can sometimes develop food allergies based on overexposure. A good way to help your dog avoid this is to occasionally vary the type of protein he receives.

Which brands are most accessible? Our top picks are all readily available online, but some companies only distribute regionally, or in specialty stores. If you prefer in-person shopping, you might run into some of our regional runners-up on the shelves. Rest assured that they are excellent choices as well.
What makes sense for your wallet? No matter what your budget looks like, don't feel guilty about sticking to it. If you're willing and able, and want to spend $15 per pound for our most expensive dry food (Ziwi Peak), go for it. If you want to pay $1.13 for Fromm Classic, our cheapest pick, we're confident that it's a balanced, nutritious, and high-quality option. Don't feel pressured to get the most expensive food in order to be a #1 dog parent.
If you have specialized questions about your dog's diet, Dr. Lindsey Bullen reminded us that "your local veterinarian is a great resource. If they are unfamiliar with the presented issues, it is recommended to reach out to a Boarded Veterinary Nutritionist for help or clarification." Veterinary Nutritionists qualified and willing to give advice may be contacted through the American College of Veterinary Nutritionists.
10 Great Dry Dog Food Lines From Our Favorite Brands
| Brand/Line | Number of Formulas | Main Protein Sources | Price per Pound |
| --- | --- | --- | --- |
| Fromm Classic | 2 | Chicken, Fish | $1.13-$1.20 |
| Fromm Gold | 8 | Duck, Beef, Turkey Liver, Whitefish | $1.52-$2.39 |
| Holistic Health Extension | 12 | Chicken, Lamb, Venison, Buffalo, Duck, Salmon | $1.70-$2.67 |
| Horizon: Amicus | 2 | Turkey | $3.00 |
| Horizon: Legacy | 2 | Chicken, Salmon | $2.55-$2.80 |
| Nutri Life | 4 | Chicken, Whitefish, Duck | $1.47-$1.75 |
| Orijen: Tundra | 1 | Goat | $4.49 |
| Signature Pet Products: Leonard Powell Signature Series | 6 | Chicken, Pork, Bison, Duck, Lamb | $2.04-$4.17 |
| Tender & True | 5 | Chicken, Turkey, Whitefish | $2.83-$3.90 |
| Ziwi Peak | 5 | Mackerel, Beef, Venison, Lamb, Tripe | $13.25-$23.19 |
26 Great Wet Dog Food Lines From Our Favorite Brands
| Brand/Line | Number of Formulas | Main Protein Sources | Price per Ounce |
| --- | --- | --- | --- |
| AvoDerm Revolving Menu | 3 | Lamb, Beef, Turkey | $0.21 |
| Berkeley & Jensen All Natural | 1 | Chicken | $0.11 |
| Canidae All Life Stages | 6 | Chicken, Lamb | $0.15-$0.16 |
| Canidae Grain-Free Pure | 4 | Duck, Lamb, Salmon | $0.14-$0.20 |
| Chicken Soup for the Soul Adult & Mature | 2 | Chicken | $0.11 |
| Eagle Pack | 4 | Turkey, Beef, Chicken, Lamb | $0.15 |
| Evanger's Heritage Classics | 8 | Beef, Chicken, Lamb | $0.15 |
| Evanger's Organics | 2 | Chicken, Turkey | $0.20 |
| Evolve | 3 | Chicken, Lamb, Turkey | $0.16 |
| Holistic Select | 6 | Chicken, Beef, Lamb, Duck, Turkey, Whitefish | $0.21 |
| Hound & Gatos | 12 | Chicken, Salmon, Rabbit, Beef, Duck, Lamb, Pork, Turkey | $0.17-$0.36 |
| Kasiks | 4 | Salmon, Chicken, Turkey | $0.25 |
| Koha Limited Ingredient | 5 | Salmon, Turkey, Kangaroo, Lamb, Vension | $0.26-$0.45 |
| Natural Planet | 2 | Chicken, Turkey | $0.24-$0.25 |
| Nature's Logic | 8 | Beef, Chicken, Duck, Lamb, Rabbit, Sardine, Turkey, Venison | $0.19-$0.39 |
| NutriSource | 7 | Chicken, Lamb, Salmon | $0.19-$0.27 |
| Nutro Limited Ingredient Grain-Free | 3 | Fish, Turkey, Lamb | $0.18-$0.19 |
| Party Animal | 20 | Beef, Chicken, Turkey, Salmon, Venison, Duck, Lamb, Pork | $0.17 |
| RedBarn Pate | 5 | Duck, Lamb, Chicken, Turkey, Ocean Fish | $0.21 |
| Tender & True | 5 | Chicken, Turkey, Whitefish | $0.24 |
| Wellness Core 95% | 3 | Chicken, Turkey, Beef | $0.25 |
| Wellness Core Grain-Free | 5 | Chicken, Whitefish, Beef, Turkey | $0.22 |
| Wellness Simple | 3 | Duck, Turkey, Lamb | $0.21 |
| Wild Calling | 9 | Chicken, Rabbit, Duck, Beef, Salmon, Turkey, Lamb, Pork | $0.20-$0.28 |
| Zignature | 11 | Catfish, Pork, Salmon, Venison, Kangaroo, Ocean Whitefish, Duck, Lamb, Trout, Turkey | $0.23-$0.31 |
| Ziwi Peak Moist | 6 | Mackerel, Venison, Lamb, Rabbit, Beef | $0.36-$0.52 |
Runners-Up for Best Dry Dog Food Brands
Born Free: We couldn't find this brand on Amazon, Chewy, PetSmart, or PetCo, and you can't buy directly from their website, either. Currently only available at specialty pet food stores in the Midwest. Approved formulas: any.
Dynamite: Available directly from the manufacturer's website, but not Chewy, Amazon, PetCo, or PetSmart. Approved formulas: any.
Only Natural Pet: Again, not available at major online retailers but can be ordered directly from the company's website. Approved formulas: MaxMeat Air-Dried.
RedPaw: Not available on Chewy, Amazon, PetCo, or PetSmart. Can be purchased through the manufacturer and at some local pet stores nationwide. Approved formulas: X-Series.
TimberWolf: Not available at major online retailers, but can be purchased directly from the manufacturer and at a handful of locations in Florida and along the East Coast. Approved formulas: any.
Runners-Up for Best Wet Dog Food Brands
Blackwood: Amazon currently carries one flavor, and it's not available at all from Chewy, PetSmart or PetCo. We could only find it at one pet store in the greater Seattle area. Approved formulas: any.
Diamond Naturals: We had no trouble tracking down this brand's mediocre dry food, but its wet formulas aren't available on Chewy, Amazon, PetSmart, or PetCo. Approved wet formulas: any.
Grandma Mae's Country Naturals: Spotty availability on Amazon, and not available at all from PetSmart, PetCo or Chewy. Approved formulas: the brand's "Healthy" line.
Performatrin: Available from a small third-party retailer, PetSolutions.com, but not on Chewy, Amazon, PetCo, PetSmart, or manufacturer's website. Approved formulas: any.
Pinnacle: Available in specialty pet food stores on the West Coast, but we couldn't find this brand's wet food at any major online retailer. Approved formulas: any.
PureVita: Available in some specialty pet food stores, and with hit-or-miss availability on Amazon. Approved formulas: any.
RAWZ: Available mainly in Texas. The company does not sell directly, and has a "strict" policy against 3rd-party ecommerce, so you'll have to find it in person. Approved formulas: any.
For Something Different, Try Our 3 Favorite Dog Food Meal Delivery Services
NomNomNowFresh food in personalized, easy-serve portions that are matched to your dog's size and weight.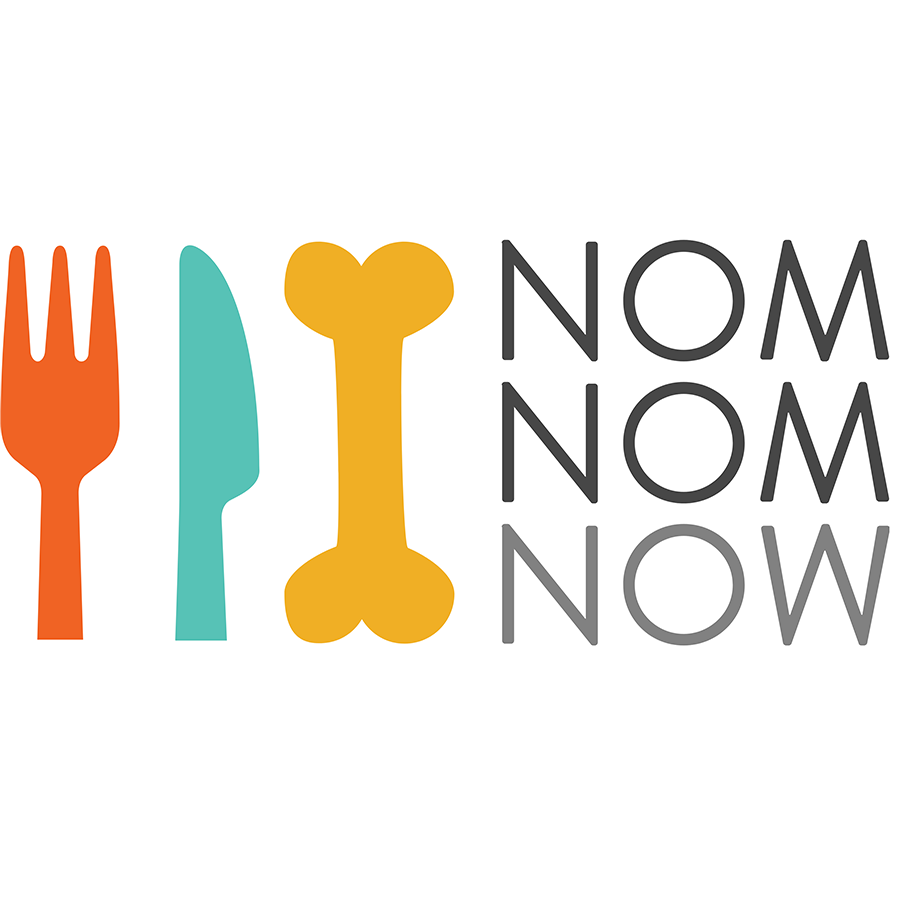 We evaluated 15 meal delivery services, but only NomNomNow truly won us over. The company offers five recipes, each with a blend of proteins and veggies, like "Heartland Beef Mash" and "Chicken Chow-Wow." Meals arrive in pouches that can be torn open and portioned out without making a mess or requiring additional kitchen utensils. And because NomNomNow customizes its portion sizes to match your pet's size and weight, you won't have to deal with storing half-opened bags of leftovers (a complaint testers voiced about our other finalists). The online ordering process is simple and can accommodate multiple dogs per subscriber. As with all our top picks, each NomNomNow meal is certified "complete and balanced" by AAFCO.
The Farmer's DogMessier to serve, but an easy online ordering process with flexible delivery.
It only has three recipes to choose from, but The Farmer's Dog offers a flexible delivery schedule that allows you to order as frequently or infrequently as you want, from every two weeks to every three months (NomNomNow locks you into weekly deliveries unless you pause each order). Portioning out meals is messy, requiring you to open each pouch with scissors and then fold down and store the unused portion in the refrigerator, but as with NomNomNow, it's easy to add multiple dogs per account.
Beautifully packaged food cups that even the humans in our office found enticing, plus a five-recipe range that matched NomNomNow. But Pure Dog Food's portions come in only two sizes — a 7-ounce portion and a 14-ounce portion — and, unlike our other two picks, the company doesn't offer a free trial. Still, if you want to try it out before committing, it's easy to purchase a la carte portions through the company's website.
Dog Food: A Feeding Guide
The "guaranteed nutrient analysis" label can be misleading.
Every dog food comes with a guaranteed analysis label, which lists the formula's minimum percentage of protein and fat, and maximum percentage of fiber and moisture. (The guaranteed analysis doesn't list carbs — but you can figure this out by adding up all the other percentages and seeing what's left.)
If you're just skimming through "guaranteed analysis" tables, you might be struck by the numbers difference between dry and wet foods: most wet dog foods average between 8-17% protein, while dry dog foods have a whopping range of 30-50% protein. That means you should always go for dry food if you want your dog to get more protein, right? Not necessarily. Remember that wet food has a very high moisture content — 78% — so a lot of sheer volume is taken up by water. Once you factor this in, wet food actually tends to have more protein.
Want to get into the nitty-gritty of nutrient percentages?
Feed your dog twice a day.
All dog food labels include feeding suggestions, which list the recommended amount of food per day according to your dog's weight. Feed your dog about two times each day at 8-12 hour intervals, making sure not to overfeed him.
Dr. Lindsey Bullen warns that free feeding is not a recommended feeding method; rather a minimum of 2-3 meals per day is suggested for the average pet (more frequent meals may be required in certain circumstances, like if your dog is ​pregnant or ​nursing puppies). She also recommends that wet food should never be left out for longer than 30 minutes to an hour: "Water creates the perfect environment for microbial contamination, so make sure to clean up quickly if your pup leaves leftover food in his bowl. Additionally, regardless of food type, food bowls should be cleaned on a regular basis."
Your dog's activity levels affect his caloric needs.
Your dog's metabolism and lifestyle will factor into how much, and how often, he should be fed. If your dog gets over an hour of exercise per day, he may be hungrier than the dog that mainly remains indoors and only takes short walks. Dr. Gary Richter notes, "Just as with humans, a highly active pet is going to require more calories and protein to maintain muscle mass and energy levels." In addition to feeding guidelines provided on food labels, pay attention to your dog's body shape and energy levels to figure out how much food he needs to stay active and trim.
Be alert for cues that your dog is overweight.
Obesity is a major concern for American pets: according to a 2014 survey from the Association of Pet Obesity Prevention, over 50% of pet dogs are obese. Though a chubby dog may be cute, those extra pounds can lead to health issues, including heart failure, muscle and skeletal problems, and even cancer. And because dogs with a healthy body weight live an average of 15% longer than overweight dogs, it's important to watch your pup's weight and maintain his diet carefully.
Since ideal weight varies depending on factors like age, breed, and gender, a rule of thumb is to assess your dog's body shape. When viewed from above, your dog should have a visible waist, which looks like a gentle taper between the ribcage and hips. You should be able to feel, but not see, his ribs when placing your hands on the sides of his chest. If your dog's ribs are showing, he's too skinny. But if he's oval when viewed from above, and has a wobbling belly when viewed from the side, he is likely overweight. If your dog is at a healthy weight, continue on with your feeding routine. Otherwise, consult your vet to determine a plan that will bring your dog back to a healthy weight.
Nutritional needs vary by size more than breed.
There's very little research on breed-specific dog food formulas, and the FDA and AAFCO do not have regulations in place for them. Dietary differences are more certain between especially large and small breeds. Large breeds (think Great Danes or Saint Bernards) can benefit from diets lower in fat, calcium, phosphorus, and vitamin D: food formulated for to help prevent over-rapid growth, which can cause "hip and elbow dysplasia," says Dr. Gary Richter. Small breeds like Chihuahuas require more calories per pound of food, and smaller kibble to prevent choking. Fromm Gold offers both large and small breed formulas that we like.
Here's how to file a pet food complaint.
You can report complaints or concerns about any commercial pet food through the FDA, who can investigate if enough complaints are directed at the same company. You can also contact a manufacturer directly, through the toll-free customer inquiry number listed on the product label.
The Best Dog Food: Summed Up
Our Other Dog Food Reviews
We also looked at the best dog food based on specific types. If you're interested in seeing our top picks for each type, check out the articles below: