The Best Email Marketing Services
Send emails that'll get opened
Latest Update
September 29, 2016
The 30-Second Review
All email marketing software promises the same stuff: modern templates, easy-to-use editors, and reporting tools to help you drive conversions. We took the top 10 for a spin and found out they're not all the same. We culled the outdated templates in favor of mobile-ready ones with robust A/B testing, easy ways to keep your subscriber list healthy, and automation so you can send great emails in your sleep.
Best Free & Best For Beginners
There's a reason MailChimp is the #1 email marketing service, owning almost half the market. It's the easiest to use and the hardest to make a mistake with, making it a great option for beginners and pros alike. On the Forever Free Plan, you'll get most MailChimp features for up to 2,000 subscribers and 12,000 emails per month.
Best Paid & Best for Advanced Users
GetResponse edges out MailChimp Pro for advanced users — it's not as easy to learn, but has far more robust automation workflows and bonus features like a stock photo library and landing-page tool with A/B testing. These features make it easy to think beyond the first click, so it's not just your emails that look great.
There's no shortage of data showing just how effective email marketing is: The ROI (return on investment) for email is 122 percent, over four times that of search, display, or social media, according to eMarketer. And, according to McKinsey, email is 40 times better at acquiring new customers as Twitter and Facebook combined. It's no wonder marketers depend on it.
The problem? Email marketing services all tend to market themselves the same way — they all claim to make crafting and tracking effective email campaigns utterly breezy. And to a certain extent, they're not wrong. The functionality of the big names in email marketing is broadly similar. Being the best comes down to nuance: Which services give you the most for the least, from automation tools to analytics; modern templates to foolproof workflows.
If you're new to email, have a small list of subscribers (say, less than 2,000), or don't require a full suite of functionality, a free email marketing service will be a good fit.
Best Free Email Marketing Service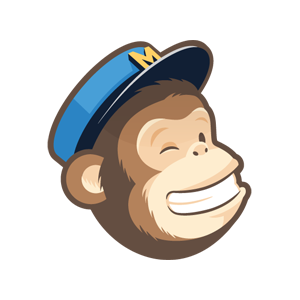 MailChimp We like MailChimp a lot — if you start with the free version and stay with it as your business grows into a paid version or MailChimp Pro, we think you'll be satisfied.
Our favorite free service is MailChimp. Its platform puts usability first, with a focus on helping beginners every step of the way. Its extensive email templates are drag-and-drop and so well-designed they look professional right out of the box. The software even makes it hard to mess things up — it provides just-in-time education letting you know when you're engaging in risky email behavior that'll flag a spam filter, or when you're about to delete your entire campaign.
Marketing pros will like MailChimp too: While it doesn't offer automation tools in its free package, it does include many other features most free services lack, including full A/B testing and an incredible amount of third-party integrations. Adding on MailChimp Pro ($199 / month) unlocks more features, like advanced multi-variant testing and email sends catered to the recipient's time zone.
We like MailChimp a lot — if you start with the free version and stay with it as your business grows into a paid version or MailChimp Pro, we think you'll be satisfied. But if you're a seasoned marketer looking to leap straight into a more advanced service, we recommend GetResponse. Its Pro-level product is not quite as easy to learn, but it offers the most comprehensive set of features within its platform of any we tested — including the most sophisticated automation workflows we've seen.
Best Paid Email Marketing Service
GetResponse The most sophisticated automation workflows we've seen, but not as beginner-friendly as MailChimp. We recommend test driving it with the free 30-day trial.
This automation feature is still in beta, but its drag-and-drop creator tool allows you to build robust user "journeys": different emails automatically sent depending on different actions (say, a person who opened an email, clicked a link, and bought something versus someone who opened that same email, clicked the link, and didn't buy). MailChimp's paid product also allows you to create custom automation, but its drop-down menu interface doesn't make it as easy to visualize the logic of your campaign.
GetResponse Pro also has a great landing page creator and helpful tools (like email previews across 15-plus clients) — things we didn't even know to appreciate until we realized most other services upsell you (or require you to pay for a third-party service) for the exact same stuff.
The fact that GetResponse's customer support is among the best of the services we reviewed is, frankly, just a bonus.
How We Found the Best Email Marketing Service
There are nearly a hundred different email marketing services out there. We narrowed the list down to the top 10 to hand test based on market share and general popularity, gauged by writeups and reviews in publications like PC Magazine, Business News Daily, and the Awwwards. We also focused on services that had options for smaller businesses and beginners (whether that was a free option or lower-price tiered plans), as opposed to companies that gear their services to enterprise-level customers.
We took a two-pronged approach to this review, evaluating email marketing services with free plans first, and then bumping up to evaluate lower-tier paid plans (the kind you'd need once your list gets to be about 5,000 subscribers).
Because most email marketing services provide mostly the same functionality at mostly the same price, we looked for the standouts, whether it was due to thoughtful design, impressive functionality, or nice-to-have features.
We put all 10 services through their paces, focusing on the common tasks all email marketers do pretty much every day: contact creation and importing, list management and growth, reporting, campaign management, email design, and customer support. If the service performed its function adequately, it passed on to the next round. If it performed better than expected, we took note.
What We Tested
Contact creation and importing: We tested adding contacts individually, in bulk, and through third-party import; we also reviewed integration options for contact import.
List management and growth: We tested signup form tools; list-categorization options (e.g., tags, segments); and custom field capabilities.
Reporting: We reviewed campaign reporting and KPIs.
Campaign management: We built and executed a test campaign; tested personalization capabilities; reviewed A/B testing options; and tested automation workflows.
Email design: We evaluated templates; tested by creating a test email; tested photo editors; tested desktop/mobile preview capabilities.
Customer support: We contacted customer support via both email and phone (if available).
Our Picks for Best Email Marketing Service
Best Free Email Marketing Service
MailChimp If you have a list of fewer than 2,000 subscribers, and send an average of six emails per contact or less per month (for example, six email blasts to your full list per month), a free service should meet your needs.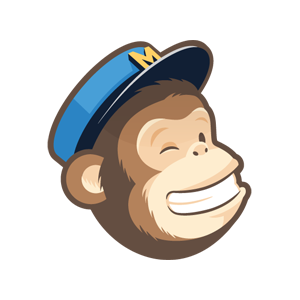 MailChimp is the best in the free email category, and its paid service (the same UI with increased subscriber limits and features) was even a serious contender against our other top pick, GetResponse. Where it stands out the most compared to other free services: its ease of use, error-proof features, email design capabilities, testing options, and sheer number of integrations.
The Limits of Free
When you're evaluating free services there are three limiting factors you'll want to consider: list size, daily email limit, and monthly email limit.
First, how many people will you have on your list? Mad Mimi's free option caps the list at a paltry 100 (rendering its unlimited number of monthly emails pretty silly — your 100 subscribers won't stay subscribed for long if you blast them with a new email every day).
Next, how many emails can you send per day, and per month? SendinBlue wins with an unlimited list, but it only allows 300 emails per day — which means if you want to send an email campaign to more than 300 people, you'd have to parcel your list and send the email in batches. Ridiculous.
MailChimp and Benchmark, our two top contenders for best free option, both hit the sweet spot of relatively large subscriber limits and monthly email limits — both allow up to 2,000 subscribers along with 12,000 and 14,000 emails per month, respectively, with no daily limit.
| | Mad Mimi | MailChimp | Benchmark | SendinBlue |
| --- | --- | --- | --- | --- |
| Subscriber Limit | 100 | 2,000 | 2,000 | Unlimited |
| Email Limit | Unlimited | 12,000 | 14,000 | 300 / day |
And while, sure, MailChimp allows 2,000 fewer emails per month than Benchmark, it outperforms in other ways: a fool-heartier interface with in-line assistance and hundreds more integration options. (That said, Benchmark does include some basic automation — an email auto-sent on your birthday, for example — which MailChimp's free version lacks. But more on that later.)
MailChimp makes everything easy — really easy.
In fact, the only thing not easy with MailChimp is making a mistake. Spliced in with its engaging, minimalist design (lots of white space, chirpy messages) are prompts, cues, and warning signs to ensure your emails are set up the right way, that you aren't going to wipe all your work with a careless click, and that you won't regret hitting "Send."
MailChimp's initial setup process reminds us of TurboTax — it asks simple, easy-to-answer questions, then takes care of the all technical stuff behind the scenes.
To accidentally delete something, you'd have to literally type "delete" then click the button labeled delete. The accident-prone, the click-curious beginner, and distractible advanced users are all safe here.
Before sending an email from a Gmail address, MailChimp's in-line error notification asked us to "acknowledge the risk." This kind of just-in-time training makes it easy to avoid making spammy mistakes. Also handy: Links to pro-level tips backed by MailChimp's own research.
It has professional-looking templates — no team of designers needed.
Pretty much all email marketing platforms have some sort of email editor baked right in, and the best ones are all mobile responsive and drag-and-drop, with rich photo editors. Where MailChimp stands out, though, is its set of slick, pre-packaged designs, and its glitch-free editing interface.

You have the option to build from a simple foundation of columns, text boxes, and image blocks, or edit a template with pre-set elements like fonts, colors, and layout.
A few things we liked a lot about building an email in MailChimp: If you change your mind about design partway through and opt for a different template or layout, it does its best to maintain your work and apply it to the new version (with Benchmark, you start from scratch after every change).
MailChimp's drag-and-drop interface is clean and obvious. To pick up a content block, for example, you grab the grid of dots in the upper-left corner that appear as soon as you hover; as you begin to drag, the areas that you can drop it into are clearly marked. With other services, even that most basic function was laggy: Drop zones didn't appear until you were already on top (or past!) them.
If you do happen to have a design team on hand, and they're designing your emails in, say, Photoshop, MailChimp's easy editor interface won't be nearly as compelling — any service will let you load in a design and code it. But if you're planning on doing any of the building by hand yourself, it's worth it to find one that makes it feel effortless and maybe even a little fun.
One of the worst of the finalists in this category was Mad Mimi: It has zero templates and doesn't offer a mobile preview. You're left hand-building templates and crossing your fingers that they'll look alright on a small screen. Pretty bad, considering it claims to be "for people who want email marketing to be simple."
Mad Mimi had us starting from scratch — and scratching our heads.
The other worst in this category was Campaigner, which certainly has templates… just not any you'd expect a person to have wanted to use in the past 15 years.
Campaigner's poor design isn't limited to email creation — its entire UI is painfully outdated and slow. Even opening up a help file was a blast from the past.
A free subscription even comes with a handful of advanced tips and tools.
In addition to modern templates we wouldn't cringe to send, MailChimp delivers the kinds of insights new marketers can use to build more successful campaigns. MailChimp shares its industry benchmark data — built from its billions of emails sent — so when you're reading your analytics, you can compare to the average in your industry. No other email marketing software shares this kind of data so seamlessly.
One of our favorite features is the subject line researcher, which allows you to enter different phrases of up to three words to compare how well those phrases tend to perform in subject lines based on MailChimp's historical data.
In its reporting after every campaign, MailChimp rates subscribers on their actions and translates it into a 5-star review of their quality: New subscribers start out with 2-star ratings and can drop down to 1-star ratings by unsubscribing and re-subscribing or going dormant. Opening your emails and clicking the internal CTAs will bump their star count up. Use this data to build lists to reward the most active users, find warm leads, or cull the inactive.
You can also A/B test up to three different variations per send (and automatically route the winner to the rest of your list) in the subject line, the "from" name field, the content inside, or the send time, all as part of the free service. It's not quite as many as GetResponse, which accommodates five variants in quite a few more fields, or MailChimp Pro, which will get you eight variants, but it's noticeably more robust than the subject-line-only testing offered in the few free services that offer any A/B testing at all.
And MailChimp integrates with a stunning number of third parties.
We're talking 750-plus integrations – hundreds more than any service we tested — that link your MailChimp account with pretty much any other service your business uses, be it Facebook, Google Analytics, Salesforce, SurveyMonkey, you name it. All those options make it possible to seamlessly add a signup form to your Facebook page, reply to new subscribers from your Gmail account, track the activity of subscribers on your website, and on and on. If you run a small or new business, hundreds of integration options may be hundreds too many. But we appreciate how flexible MailChimp is — if you've partnered with another service (Eventbrite, Rafflecopter, Xero) there's a better chance MailChimp will be able to integrate than basically any other email service out there.
But MailChimp's free service isn't perfect.
There are two knocks against it, although we don't think they are deal-breakers for most people.
First up: Free MailChimp doesn't offer phone support. All of its customer service queries are managed through a seemingly endless supply of FAQ articles, although for your first 30 days you will get attentive email support — setting up your account and getting started is likely when you'll need customer service the most. When we tested it, we got an email response in less than 24 hours. (If you upgrade to a paid or Pro account, you'll have access to both email and live chat support forever.)
Next, MailChimp's lack of even simple automation in its free package gave us pause. We were okay with it at first: Maybe someone with a very small email list, or a business that was brand-new to email marketing, wouldn't need it. But we spoke with David Daniels, CEO and founder of The Relevancy Group, who set us straight.
"Triggering and automation is within the grasp of every marketer, small and large. The notion of set-it, optimize-it, forget-it should be a lesson that every email marketer embraces. It saves time and drives subscriber engagement even when the marketer might be literally sleeping."
So we swung the other way: Automation is key. This was especially problematic given that some other free services, including Benchmark and Mad Mimi, do offer automation, albeit for quick-n-easy triggers like birthdays and new subscribers. SendinBlue's free version has more complicated automation tools — think website actions and email opens — but its tiny email limit makes the free version more of a preview of the paid version than a useful service.
We ultimately decided to stick with MailChimp as our recommendation for best free email marketing service. It's ease-of-use and other tools were too crucial to leverage against basic automation. If you're at the point where you want to delve into automation, we recommend you invest in a paid service that really puts weight behind it. That may still be MailChimp — its paid and Pro services have rich automation options, and Pro will also give you access to multi-variant testing, more advanced reporting, and the ability to create complex segments with lists.
Or you could go with our top pick for advanced users, GetResponse, which can end up cheaper than MailChimp and has one of the most robust and intuitive automation tools we've seen.
Best Paid Email Marketing Service
GetResponse GetResponse Pro makes it easy to think about email the way we should be thinking about email: as holistic campaigns concerned not just with the first open, but with the subscriber's entire journey.
When it comes to the paid services, GetResponse wins. We like its Pro plan (as opposed to its entry-level Email plan), which has perks that stand out from top competitors like MailChimp and AWeber: the hands-down most flexible automation workflow editor, the best customer support, and free email preview of nearly 20 email clients, plus a nifty tool called SpamScore. It also does one thing that MailChimp can't do at all: help you create stunning landing pages, so where your emails send your customers is just as well thought-out as the email itself.
The GetResponse email templates are just about as modern as MailChimp's, but its interface is definitely less intuitive — lots of unlabeled icons means you have to try 'em out to learn what they do. That said, GetResponse does have an "undo" button, which is something MailChimp sorely lacks.
Who cares about landing pages?
We do — and so should you. A successful email marketing campaign is about way more than just the email. As McKinsey puts it, the email itself is "merely the first click (literally) in a consumer's decision journey." Marketers don't always pay attention to what's next and that's a mistake
"The e-mail is part of a series of interactions with a brand, and marketers should be just as obsessed with where an e-mail sends the user. Why invest so much time in an e-mail only to drop the user onto a generic home page?"
Thinking beyond the email is more than worth it. According to McKinsey, "Customized landing pages — which send the user directly to the item or offer featured in the e-mail — can increase conversion rates by more than 25 percent." It's especially worth it when creating a great second click is as simple as GetResponse makes it.
GetResponse's landing page creator feels a lot like its email creator: lots of templates, at-the-ready stock images from iStock, and drag-and-drop content modules, including forms.
Even better? There's A/B testing on the landing pages. (On the cheapest Email plan, you'll get one landing page with up to 1,000 pageviews, but no A/B testing; upgrade to Pro and you'll get unlimited landing pages, unlimited users, and testing.) To make a landing page with MailChimp, you'd need to code it yourself or sign up for a standalone landing page builder with something like Unbounce or Instapage, which would be more expensive than getting a GetResponse Pro account.
GetResponse's automation tools are some of the best out there.
GetResponse's marketing automation tool (currently in beta) makes it possible to build a complex workflow based on anything ranging from a subscribe to a click to website activity. This alone isn't terribly unique — you can build different types of customer "journeys" in MailChimp as well.
But GetResponse's drag-and-drop visual workflow makes the complex logic quick to grasp. (With MailChimp, you're left with drop-down menus.)
Building an automation workflow isn't the easiest thing right off the bat — there are squiggly lines, color-coding, tagging, scoring, elements vs. properties, and more. After a few tries, it's easy to follow the flow: green squiggles for positive actions, red lines for negative actions; and blocks that map to specific outcomes for each (for example, send a discount code email to the person who opened and didn't click; send a feedback survey for the person who opened and clicked).
GetResponse has both YouTube how-tos and guided tutorials in its interface to help you get the hang of it.
Your customer journeys can be as complex as you want — but the full set of automation features, including abandoned cart and audience segmentation, is only available with a Pro account (starting at $49/month). The $15/month Email account only lets you access tags.
SendinBlue is the only service that comes close to the sophistication of GetResponse's automation workflow in its lower-level plans, but its lack of templates, complicated interface, and the fact that the only way to import contacts is to copy-paste each and every one of them individually knocked it out of the running. Others, like Constant Contact, only offer very simple (and very manual) automation features, while others still, like iContact, have robust workflows only available if you're willing to spend well over $100/month.
GetResponse isn't the easiest to learn — but it does have incredible customer service to help you along.
GetResponse has an unmatched, comprehensive set of features and capabilities at a perfectly respectable price point. The biggest downside to GetResponse, especially compared to MailChimp, is that it takes a couple times to understand all of its capabilities. For example, "scoring" is a unique and ultimately easy-to-use feature, but many newcomers might not know immediately what this is without looking it up (spoiler: It allows you to "score" each of your contacts based on the value you think that contact has to your business — you can assign those users their scores as part of the automation workflow).
We found that the GetResponse learning curve is easily overcome after a few uses, a few references to the help articles, and a few video tutorials. But if you're still struggling, it's worth noting that GetResponse scored the highest in our customer service testing: It has email; chat; and phone support with no hold times, agents that never pushed an upsell, and comprehensive and friendly troubleshooting.
The Best Email Marketing Services: Summed Up
| Email Marketing Service | Best For... |
| --- | --- |
| MailChimp | Free and for Beginners |
| GetResponse | Paid and for Advanced Users |
Did You Know?
Most emails are read on mobile.
Close to nine out of every 10 emails are read on a mobile device, according to Kahuna, making a great mobile experience critical to success in email marketing. All the big email marketing services automatically translate your email design into mobile-friendly versions, but we were surprised that AWeber and Mad Mimi don't offer the ability to preview the email in a mobile view.
This simple, but powerful feature means you avoid the hassle of sending a test email to your phone, so it is sorely missed from those two providers. Some services go above and beyond by offering the ability to preview your email in multiple different email clients, such as Outlook or Gmail, to ensure your message looks right on any device or experience. Our top pick for advanced users, GetResponse, is the only one that includes this feature in its paid plans at no extra cost and with no limit. MailChimp offers a limited number each month (25 included with the pay-as-you-go plan; 1,000 with the Pro plan).
You should obsess over click-through rates, not open rates.
The key to success is finding the sweet spot of staying present in your subscribers' inboxes, and not being so obnoxious that your list ignores you (or even worse: unsubscribes).
The key metrics most companies look at are open rates, click-through rates, and conversion rates — although according to a 2016 article by CRM-powerhouse Salesforce, clickthrough is a stronger indicator of email performance than open rate. (We can all imagine an email with a compelling subject line — "Surprise Inside!" — with content inside that doesn't deliver. Emails like that drive up open rates without increasing conversions and can wear down your audience.)
While different industries will have different expectations of what "success" is (and seasonality often comes into play as well), Salesforce says that if your clickthrough rate is over 2 percent, you're doing pretty well. Less than 1 percent? You need to either improve your email content, or improve your list quality.
That's right: Having tons of email subscribers isn't a good thing if they're all duds.
You should be constantly tweaking your list to ensure that the majority of your subscribers are highly engaged: opening your emails, reading them, and clicking through on the call to action. This is where tools like MailChimp's star ratings and GetResponse's scoring come in handy: They are at-a-glance ways to highlight and group your best recipients, as well as your least active.
Automation works hand in hand here as well. As your email list grows, you can build workflows to automatically tag and score users based on their engagement, so you aren't left doing it manually after every campaign. You can also build workflows to automatically trigger email sends to nudge your lowest-scoring subscribers to action before cutting them altogether — be it via an exclusive offer or some sort of insider scoop.
Avoid any providers that claim guaranteed inbox placement — they're lying.
Like most things in life, there aren't fast tricks to make your marketing more successful. According to Daniels, "Deliverability is up to the quality of the sender's list and reputation practices. You should run from any email service provider that guarantees or makes a claim of universal deliverability superiority, such as 99 percent inbox placement. That is akin to promising that it will rain an inch in your shoes tomorrow."
The Bottom Line
Any email marketing service will let you craft a campaign, send it out into the world, and track its success. The best combine easy-to-use interfaces and nice-to-have features that help you do it better: slick email templates, glitch-free drag-and-drop editors, A/B testing, and methods for you to constantly refine your list. Free services will let you do this if your subscribers list is small enough; to get the robust automation tools necessary for next-level marketing, you'll have to upgrade to a paid service.
Take Action
Best Free & Best For Beginners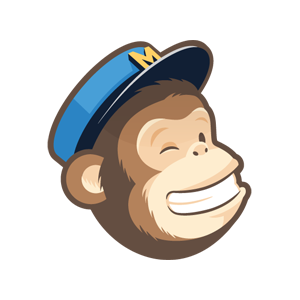 MailChimp If you're new to email marketing, start here. MailChimp is free for the first 2,000 subscribers (and up to 12,000 emails a month) and its paid services are robust enough you'll be happy even when you outgrow the free plan.
Try before you buy. Many services offer discounts of around 10–15 percent for annual contracts. But rather than committing to an annual service up front, give the service a try to ensure you're comfortable with its features. Most services (including our two top picks) offer a 30-day free trial.
Spam is bad — and it can even get you into trouble. In 2003, the CAN-SPAM Act set ground rules for all commercial emails. Its rules are pretty simple to follow: Don't mislead your subscribers; give your subscribers an easy way to opt out; and honor those opt-out requests ASAP. Our top picks make following these guidelines pretty easy, with SpamScore simulators and "unsubscribe" footers built into each template. Good thing too: You could be on the hook for a cool $16,000 for each individual email found in violation.
Remember, there's a human on the other side of that email. Daniel Burstein, Director of Editorial Content for MarketingSherpa, told us, "The most common error for people new to email marketing is not putting the customer first. An opt-in to an email list is a promise of delivering value to the customer. Do you deliver that value with each and every send?"
More Email Reviews
We've been reviewing email software for years and we'll be updating them all soon!