The Best Home Security System
After reviewing all the top home security systems for 2017, we found that reputation, recognition, technology, and dependability matter the most.
Latest Update
September 27, 2017
Installation: Professional
Monitoring: Professional

Installation: DIY
Monitoring: Professional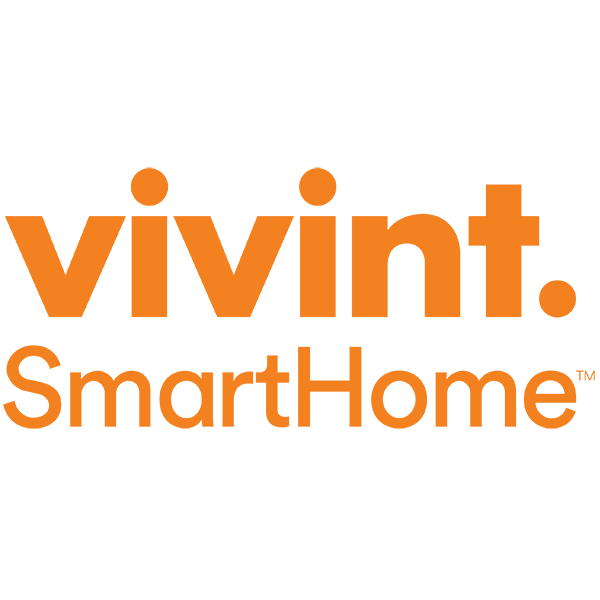 Installation: Professional
Monitoring: Professional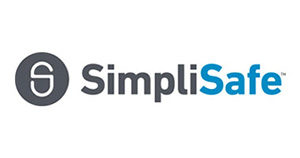 Installation: DIY
Monitoring: Professional or DIY
Installation: DIY
Monitoring: Professional or DIY
The 30-Second Review
We tested eight of the biggest home security systems to experience the process of ordering, installing, and using them in our own homes. All of these systems have the same basic security features, but our top picks rose above the rest with their cutting-edge technology, user-friendly equipment, and helpful customer service.
The 5 Best Home Security Systems
Most Popular Provider: ADT
If you only know one name from our top picks, chances are it's ADT. The company has been around for a century — far longer than its competition. And with more subscribers than any other home security company — several million more, in fact — ADT has earned the trust of its customers. The technology it offers is roughly equivalent to our other top picks, but when it comes to deterring potential break-ins, we think brand recognition offers significant value. If you want to know that you're protected (and you want other people to know it), an ADT sign in your front yard is your best option.
Best Customer Support: Frontpoint
Frontpoint impressed us with its customer service. We felt like it had our back every step of the way. When we needed help choosing our equipment, the sales rep listened to our safety concerns and recommended specific items for each room. Even the DIY installation experience was designed with care. Instead of calling the company or scouring through a manual, we received a box with a link to a personalized mobile website. This interactive site walks you through each step of the simple, 15-minute process. If you have any trouble along the way, Frontpoint's online resource center is full of FAQs, equipment guides, and video tutorials. When we had questions about our system, its customer service reps were nothing but patient and reassuring.
Best for Home Automation: Vivint
Vivint wins top marks for ease of use and home automation. It offers some of the most advanced home security technology, and makes it simple — perhaps even fun — for you to control. The mobile app allows you to arm and disarm its systems, view and record camera footage, and everything in between. You can also adjust any of your home automation — change the temperature on your thermostat, turn your lights on or off, and even have two-way conversations through your security cameras. Its equipment is also sleeker than most of the competition; the touchscreen control panel isn't just a big white box. To unlock a month-to-month contract, just be aware that you'll need to purchase all of your equipment upfront. Otherwise, Vivint requires a five-year contract — with a mere three-day trial period.
How We Found the Best Home Security Systems
First, we made sure they all had the same critical features.
We started with the eight most popular home security systems. These are the names you probably already know: ADT, Vivint, Frontpoint, GetSafe, SimpliSafe, Link Interactive, Protect America, and LiveWatch. They all cover the four fundamental levels of protection:
Intrusion (door, window, and glass-break sensors)
Environmental (CO, fire, and flood sensors)
Surveillance (indoor, outdoor, and doorbell cameras)
Life safety (life alert and panic buttons)
Smoke alarms, flood detectors, and carbon monoxide detectors are pretty common, but not always standard — even among our top picks. For example, GetSafe doesn't offer a carbon monoxide detector. And the type of surveillance equipment does vary: Some systems rely on lo-fi motion detectors (SimpliSafe); others offer HD doorbell cameras and activity-triggered video (ADT, Vivint).
We also considered home automation options, which allow you to remotely control features of your home such as lights and door locks. Vivint really impressed us with its seamless automation integration. Our tester loved being able to see who was at the front door directly from his app. The more barebones SimpliSafe doesn't offer home automation at all.
Vivint's app gave our tester a real-time view of his front door.
Then we put each security system to the test.
Your security system is more than a list of features. You want to trust the company you're choosing to protect your home. We know that personal experiences vary, but the only way we could truly compare these companies was to experience them ourselves.
After ordering the systems over the phone, installing the equipment in our homes, and using it daily for three months, we found four providers that stood out from the pack.
It started with a sales call.
The majority of these companies recommend or require you to call when ordering your service. We recommend this too, as you can often get a lower price by discussing your quote with a salesperson. Sometimes home security systems require an installation fee, equipment fees, or an activation fee. It's quite common that special deals can waive or lower those. In fact, sales reps from all eight providers offered us a discount over the phone — we didn't even have to ask.
Most testers were pleasantly surprised with the sales reps they spoke to. The phone calls felt informative but casual — more of a conversation than a sales pitch. Our Vivint tester felt like the sales rep was a friend looking out for his needs.
Be upfront about your budget. All of our testers were offered "discounts" without even asking for them. Sales reps have a lot of control over your price, and will often come back with discounts that magically lower your price just below your budget.
We recommend you get a good idea of what features and packages you want before calling, but be open to the advice from the sales rep. Our Frontpoint tester called twice. The first time, she had a good idea of what she wanted system-wise but said she was still shopping around for a provider. The second time, she pretended to be an easy sell who just wanted a system but hadn't done any research. Her initial call was much more informative and detailed. The sales rep walked her through each room in her house, asking her to describe where the windows and doors were in each room, recommending the right pieces of equipment for each space — likely because they knew she had done her research.
Then it was time to install.
ADT and Vivint are the only two providers that require professional installation. The others are all DIY. DIY systems are designed to be easy to install — both our testers had their systems up and running in less than 15 minutes. Just peel and stick the sensors and then sync them to the control panel. Most of our DIY experiences went smoothly, but one had a missing camera (LiveWatch), and another had a faulty control panel (Frontpoint). Behind these big companies are humans and mistakes happen, but they handled those mistakes quite differently. The Frontpoint rep we spoke apologized quickly and shipped our tester a new control panel that arrived the next day. By comparison, when our tester told the LiveWatch rep walking her through the installation process that she was missing a camera, he sounded surprised, but never followed up to replace it.
If you prefer to leave installation to the experts, Vivint and ADT schedule professional installation. This method allows for home security experts to really evaluate your home's security needs and educate you on how to best utilize it. During both installation appointments, the technicians determined that our testers had ordered more equipment than they needed, so they refunded the unused equipment.
The downside is that professional installation typically costs money (around $100) and can take much longer — ADT and Vivint each took a solid two and a half hours to set up. But once the technicians left, both testers felt like they fully understood how their systems worked.
And finally, we lived with them for a few months.
During our three months with the security systems, we looked for a few things: equipment functionality, customer support, ease of use, and whether the company met the expectations they promised.
At the end of the day, we didn't have a lot to report on what it was like to live with the home security systems. We think this is a good thing. Security systems aren't meant to disrupt everyday life — if you don't notice it regularly, it's probably working. We learned more about our systems by ordering, installing, and acclimating with the systems.
Still, after a few months of use, we found four providers whose unique features and customer support were a cut above the rest.
Check out some of our Popular Reviews
Our Top Picks
Most Popular Provider
ADT ADT is the face of home security — a recognition they've earned after over 100 years in the business.

Monitoring fee: $37–$53/month
Contract term: 3 years
Trial period: 3 days
Founded in 1890, ADT has been around for decades longer than any other security company. With over 6 million subscribers today, ADT is synonymous with home security — even its logo is a clear warning to would-be burglars. From home automation to environmental protection, ADT has features and equipment for every level of security.
With its considerable brand recognition, even ADT's iconic sign might be an effective theft deterrent.
These aren't your average salespeople. Our testers were pleasantly surprised by their interactions with each home security company. When asking them to describe the sales reps they spoke to, phrases such as "trustworthy," "helpful," and "like an old friend" came up over and over again.
To get a quote, you build a customized package over the phone with a sales rep. You can also chat online, but we recommend calling. While less convenient than purchasing online, calling allows you to negotiate lower prices or request discounts and waived fees. You can't purchase a system without agreeing to a 36-month contract, but we found that to be pretty standard for the industry. ADT didn't have the strongest customer service reputation among the companies we considered, but our tester was pleasantly surprised by his interaction. "My needs drove the conversation. And once I finally had the quote, he explained the purpose behind each device I was receiving and what the installation might entail. He took extra time to help me weigh whether I needed home automation or not — and I'm almost positive it wasn't scripted."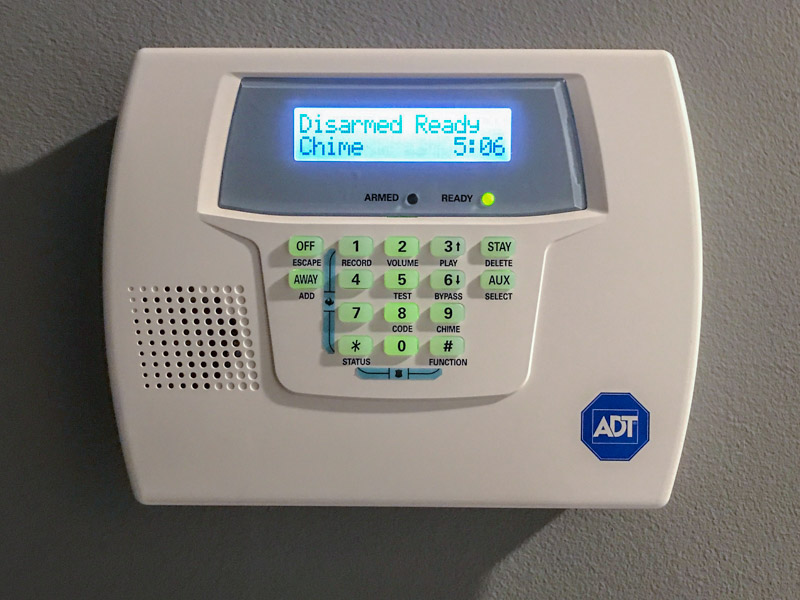 The company offers a lot of options for security equipment and for the command center. You can choose a tablet-like touchscreen control panel or a classic keypad command center (which comes in various styles). And ADT's home automation features are thoroughly customizable. There's a vacation mode you can activate that will arm the system, keep a steady temperature, and trigger random lights to suggest that someone's home. You can also set up situational operations — for example if the sensor detects a fire, you can automate doors to unlock and the A/C to shut off (slowing the circulation of smoke). Once you decide on the features and equipment you want, ADT will send a professional to install them.
Activation and installation fees typically fall within the range of $99 to $199 based on the equipment package, and our experience was a little mixed. Our tester said the technician provided solid customer service: "He dropped a few unnecessary window sensors from my bill after deciding that the motion detector was sufficient for the entire front half of my home." There was an additional personal touch with his experience too, with the installation tech writing up a cheat-sheet for the system and highlighting helpful sections of the manual. However, there were some issues with connecting the command hub to our tester's network. The technician explained that ADT's broadband systems have trouble connecting to Suddenlink routers, so he tried a different kind of command hub. After he left, our tester noticed he was charged $190 more than his original quote. As it turned out, the new equipment was significantly more expensive because it worked on cellular signals instead of WiFi. We wish we had known about that extra charge upfront.
In fact, equipment and pricing were two of our biggest complaints about ADT. Despite all the options for customization, the sensors and keypad weren't recognizably different from the ones offered by Frontpoint, Protect America, or LiveWatch. The lack of communication about the extra $190 didn't thrill us, and ADT's website wasn't as transparent about pricing as, say, GetSafe's.
Overall, though, we liked ADT's customizability, and we appreciated the personal feel of the phone call and installation. Plus, you just can't argue with ADT's name recognition.
Best Customer Support
Frontpoint From our conversations with sales and customer service reps to the detailed online resource center — we always felt like we were in good hands.

Monitoring fee: $35–$50/month
Contract term: 1 or 3 years
Trial period: 30 days

If you're not sure what you need, or even where to start, Frontpoint is there to help. Its commitment to customer satisfaction was clear at every stage, starting with our initial phone call. We were impressed with the sales rep's attention to detail. She asked our tester to describe the layout of each room in her home, listened to her safety concerns, and answered questions about all kinds of package options. When our tester told her she needed more time to shop around, she completely understood.
Even the box of equipment was noteworthy. When the shipment arrived, our tester was impressed by the packaging. The system fit neatly into one square box with clear labels, an installation guide, and even a hand-signed note explaining that her box was packed with care.
To install the system, Frontpoint directs you to its mobile site to complete the initial setup. The site walks you through step by step — how to get the control panel connected and online, how and where to place your door sensors, and more. Because it's a personalized mobile experience, if you stop halfway through installation and come back to it later, the site remembers where you were. If you're stalled at a particular stage for longer than you should be, a help window pops up on your device with a phone number to call.
When you're ready to activate the system, you call the customer service line, and a rep confirms that your system is online and fully functional. The entire process takes about 30 minutes. If you run into any issues and don't want to call Customer Service, the Frontpoint website features visual guides on every piece of equipment, plus tutorial videos and an extensive FAQ section.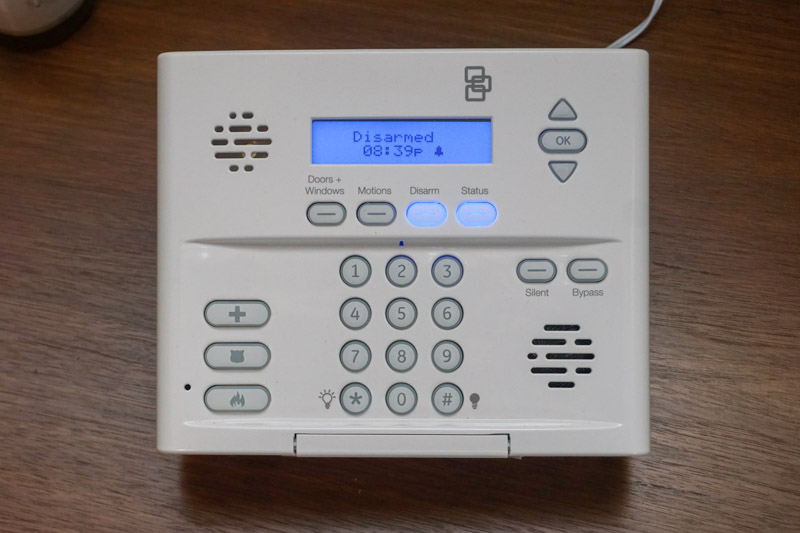 A few minutes into the DIY installation, our tester got stuck getting her control panel up and online — it just wouldn't connect. A help window popped up with a number to call, and a Frontpoint rep helped troubleshoot. After about 10 minutes, he could tell there was an issue with the circuit board. Certainly not ideal — but the rep apologized and shipped her replacement control panel overnight. When the piece arrived the next day, her system was up and running in just 15 minutes.
All plans come with professional monitoring, but there are different package tiers: Protection, Interactive, and Ultimate. Protection offers basic monitoring, while Interactive unlocks home automation features and remote access from the Frontpoint app. For extra surveillance options like live video streaming, motion-triggered photos, and night vision, spring for the Ultimate plan. All plans require a 12- or 36-month contract. Frontpoint also offers a 30-day trial period.
Best for Home Automation
Vivint Its cutting-edge technology and user-friendly mobile app makes controlling and monitoring your home a breeze.

Monitoring fee: $40–$50/month
Contract term: Monthly, if equipment purchased upfront
Trial period: 3 days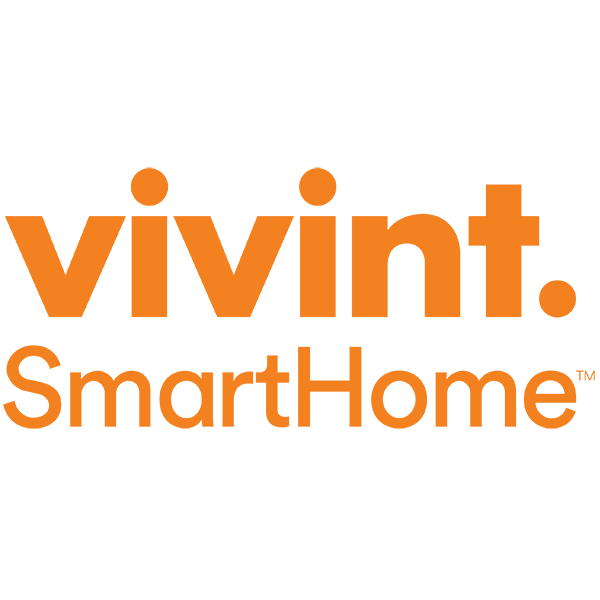 Vivint has been around since 1999 and is known for its best-in-class technology. We like its mobile app interface and automation features in particular. All the systems we looked at offer some basic features, but Vivint's were the easiest to use. We're not the only ones who think so: Vivint's mobile app earned 4.5 out of 5 stars in Apple's App Store. By comparison, ADT and Frontpoint's apps are rated 2 and 2.5, respectively.
The Vivint Sky mobile app allows you to arm and disarm the system, view and record live footage, automatically lock or unlock your doors, and operate other home automation controls.
If you're worried about the potential eyesore of a clunky keypad or base station, all of Vivint's standard equipment is totally modern. Every plan includes a touchscreen keypad — a white, wall-mounted tablet. This control panel is the hub of your system, and you can control it through the mobile app.

Vivint does require a professional installation. The appointment is scheduled within a four-hour window, but our tester's technician had the system up and running in just over two hours, and he had nothing but good feedback to report. He felt like the technician was a guest in his home — he even came prepared with protective shoe covers and asked to borrow the vacuum to clean up the drill debris.
Professional installation costs extra. Vivint's professional installation is free unless you purchase the outdoor camera, which has an extra $99 installation fee. To compare, ADT charges between $99 and $199 for installation, depending on the plan you choose.
The Vivint tech was also up front after he noticed our tester had ordered more equipment than he needed. As our tester explained, "I originally asked for an outdoor camera, but after reviewing the house, the tech felt the doorbell camera was sufficient. Turns out, he was right." There's only one outdoor entry point and the doorbell camera had range enough to cover his entire driveway. That ended up lowering our tester's expected price too. Vivint's customer service is also reflected in its J.D. Power score of 4 out of 5 in the 2016 Home Security Satisfaction Report.
If you opt for Vivint, be aware that you'll need to purchase all your equipment upfront to open up the option of a month-to-month contract. If you don't buy the equipment outright, the company requires a five-year contract — quite a long time to commit, especially given that you only have three days from the date of install to cancel. Vivint will waive any cancellation fees for extenuating circumstances like death, bankruptcy, or a move to assisted living. Still, it's best to be intentional if you decide on Vivint. If you're on the fence about security systems as a whole, we recommend a provider like GetSafe or FrontPoint — both have 30-day trials.
Runners-Up
SimpliSafe features the lowest professional monitoring prices at $15–$25 per month, although you'll pay more for text alerts and remote control. A pretty big bonus with SimpliSafe is that it doesn't charge for self monitoring like GetSafe does. But SimpliSafe doesn't offer home automation of any kind.
There's no option to install electronic door locks, garage door operations, outdoor cameras, or temperature-control features. It does offer one indoor surveillance camera, but it's not as advanced as other security providers. Its camera doesn't take snapshots of activity and cannot pan or move. Our testers unanimously agreed that home automation was the best part of their respective security systems, which knocked SimpliSafe from our top picks.
If you like the DIY monitoring aspect of Simplisafe but want a system that offers home automation features, consider GetSafe. Self Monitoring is $25 per month; professional monitoring is just $10 more. Still, we liked that you can add garage doors openers, lights, and a thermostat that are all controlled directly through the GetSafe app.
We especially like how easy it is to build your plan and purchase directly from the website. Most other providers require you to call to see pricing details. No matter which plan you choose, installation is totally DIY and it only took our tester 15 minutes total.
Other Home Security Systems to Consider
Link Interactive's system is easy to customize and order online, and it offers all the standard features for security, surveillance, and home automation. However, the range of available equipment wasn't quite as robust as our top picks, and we had to do jump through a few hoops during installation.
Our DIY installation of Link Interactive's equipment involved some trial and error thanks to unclear labelling.
When you order online, you assign each sensor to a door or window in your home, and that name assignment (Front Door, Bedroom Window) is synced to your control panel so you'll know which sensor was set off. But when the equipment arrived, the sensors were numbered instead of labeled with the names you decided on during setup, and our tester had to intentionally set off each sensor one by one to see where they were supposed to go.
Protect America advertises a lowest price guarantee, and our tester only paid $50 to sign up and install. That was cheaper than Frontpoint's pretty average startup cost of $250, and significantly cheaper than the $1,200 that our ADT tester paid. But to get prices that low, you have to be willing to sacrifice quality in others areas.
Our Protect America tester experienced some unresolved issues with a couple door sensors.
During the initial sales call, our tester asked why the sales rep had recommended this particular package. The rep simply answered, "Because of the number of windows and doors." Not the most helpful response. When it came time for our tester to activate her system, she spent more than two hours on the live chat (which Protect America had recommended) because of two faulty sensors. Our tester, in frustration, wanted to move on and come back to resolve those. But Protect America never followed up to guarantee those sensors worked.
Overall, LiveWatch is a pretty average security system provider; nothing about its products or service stands out as exceptional. When the equipment arrived at our tester's home, it was missing a surveillance camera. The reps we informed were surprised by the absent equipment, but never resolved the issue. The overall experience left us wondering how dependable LiveWatch would be in a real emergency.
LiveWatch is the only company that doesn't offer medical alert options; you have to contact police yourself if there's a medical emergency. Its video cameras can't be triggered by activity to record or take a snapshot. Also, it doesn't offer any temperature sensor features.
Did You Know?
Some providers offer a DIY monitoring option.
All of our top picks offer professional monitoring — when your alarm goes off, the monitoring service contacts you immediately to confirm it's a true emergency, and then dispatches the police or other services. If you tend to be hard to reach via phone, this could add up to a lot of false alarms. The company will call the cops if you don't answer, and you might get hit with a false alarm fee.
Other providers like GetSafe or Simplisafe offer a DIY or self-monitoring option. Whenever a sensor is tripped, you receive an alert on your phone. Then, it's up to you to determine if there's a burglar or if your cat knocked a plant over. If it's a true emergency, it's your responsibility to contact the authorities. This could be potentially dangerous if you sleep through an alert that turns out to be a serious threat. It is a cheaper option though, with lower monthly fees (sometimes none).
You can add home security to your telecom bundle.
Xfinity, AT&T, COX, Time Warner, and Centurylink all offer their own versions of a home security system. They work basically the same as other security companies, but tend to take on the shady customer service reputation of their internet and TV services. These systems also typically communicate via broadband internet, which is much less reliable. If you have a spotty internet connection, your security system's connection will be just as bad. Still, telecom home security could work for people who don't necessarily feel unsafe without a system, but would enjoy the added security and home control, and who want to save money by bundling it with existing telecom services.
You might need a permit.
Some cities, like Fort Worth in Texas, have a "no permit, no response" policy. If you don't have the proper alarm permit, they won't respond when yours is set off. This could be fatal if the alarm is legitimate. Check with your local police department to see if you need a permit as soon as you've purchased a home security system. Policies will vary based on your location; for example, San Francisco will respond but charge a "non-registered" fee, and if it's a false alarm, it'll throw another fee on top of that. It even requires an "alarm school" class if yours go off too many times. The majority of cities require an annual fee around $100, and give you a few free false alarms.
False alarms are preventable.
Skip the security, automate your own home.
The majority of our testers valued their home security system for the home automation features, but you don't need a full-fledged monitoring system to get those features. You can purchase home automation tech like temperature and light controls, surveillance cameras, garage door sensors, and quite a few more. This could be a better option if your packages sometimes get snatched from a front porch, if you want more control of your home when away, or you live in an area with high foot traffic.
You don't need a system to be safe.
Local Home Security Reviews
We reviewed home security providers in various cities and states around the country to see how they stack up against our nationwide picks.
Our Other Home Security Reviews
We've reviewed the entire home security market, we've looked at the popular security companies in local markets, and we also took a dive into even more reviews.
Check out our other reviews here if you're interested in digging deeper into home security:
The Best Home Security Systems: Summed Up
| Home Security System | The Best |
| --- | --- |
| ADT | Popular Provider |
| FrontPoint | Customer Support |
| Vivint | Home Automation |
Editorial Note: Compensation does not influence our rankings and recommendations. However, we may earn a commission on sales from the companies featured in this post. To read a further explanation of our process, click
here
. Opinions expressed here are the author's alone, and have not been reviewed, approved or otherwise endorsed by our advertisers. Reasonable efforts are made to present accurate info, however all information is presented without warranty. Consult our advertiser's page for terms & conditions.