Showing results for
Did you mean:
Sorry, something went wrong. Please refresh your browser and try again.
Last updated on
August 19, 2016
Frontpoint Review
The 30-Second Review
Frontpoint leads the home security industry in flexibility and customer satisfaction. Instead of requiring consultation, professional installation, and multi-year contracts, Frontpoint allows you to design your own system from scratch: you choose sensors, a monitoring package, and contract terms as you see fit. Large upfront equipment costs are a drawback: If that's an issue, you're better off with Protect America or Vivint, who front equipment in exchange for longer contract terms. But if you can afford it, you'll likely be satisfied with Frontpoint — most customers say they'd recommend it to a friend.
Frontpoint builds its business and its security systems around you. It gives you the flexibility to create a custom security solution with all the equipment you need and nothing you don't. If you have questions or need assistance in designing a system, Frontpoint representatives are standing by to help set your mind at ease.
Frontpoint offers three basic packages to choose from, but they're all open to customization. Choose your control panel, how many of each type of sensor, your contract term, and your preferred monitoring package. Prices for everything are clearly listed, and your total automatically updates every time make a change, so you're never in the dark about how much it'll cost you.
As one of the most transparent and flexible home security companies in the industry, Frontpoint makes buying and installing your system a breeze.
Most home security companies require you to speak to a representative and even consent to an in-home consultation before you can get a quote, but Frontpoint lets you purchase your system online. If you need assistance in designing a system, though, you can contact Frontpoint by phone or fill out the quote form online and a representative will contact you. They'll walk you through the available options and give you personalized equipment recommendations, so you can feel confident that your home is adequately protected.
Consumers overwhelmingly praise Frontpoint's customer service. Of its 91 Better Business Bureau reviews, 81 have been positive; 86 percent of respondents said they would recommend Frontpoint to others. Customers report that representatives are patient, knowledgeable, and quick to respond when you need them. Amazon customers also lauded Frontpoint with a 4.4 out of 5 stars rating.

Frontpoint takes its dedication to customer satisfaction one step further, offering a 30-day risk-free trial on all systems. If you're unhappy with your system after it's installed, you can return it within the first month at no cost to you for a complete refund.
A Closer Look At Features
Price

Protection Monitoring: $35/month

Interactive Monitoring: $45/month

Ultimate Monitoring: $50/month

Equipment Price

Secure: $374/year with one-year contract, $99/year with three-year contract

Secure Plus: $424/year with one-year contract, $149/year with three-year contract

Professional: $724/year with one-year contract, $449/year with three-year contract


Contract Terms

One year, three years

Cellular Monitoring?

Yes

Installation

DIY

Ability to Relocate?

Yes

Years in Business

9

Better Business Bureau Rating

A+

Best For

If you need flexibility and transparency

Falls Short

If you're on a tight budget
Transparent pricing: Most home security companies won't give you any pricing information unless you call for a quote. Frontpoint gives you the exact cost of every sensor, control panel, and monitoring package so you know exactly how much you're paying. And there are no hidden fees.

Choose your contract term: The majority of home security providers require a three-year contract, but Frontpoint gives customers the option to choose a one-year contract instead. It's great if you're unwilling to make a long commitment, but if you know you're going to keep your system for several years, the three-year contract saves you $275 per year.
30-day, risk-free trial: Unlike most home security providers, Frontpoint allows you to return your system within the first 30 days for a full refund for any reason. You won't even have to pay return shipping.
GE equipment: Frontpoint uses industry-standard GE control panels, and sensors recognized as some the most popular, secure, and reliable options available.
Wide array of sensors: Frontpoint offers basic door, window, and motions sensors to detect intruders, but it also has less common offerings like glass-break sensors. You can also get surveillance cameras and smoke, carbon monoxide, and flood sensors that link to the rest of your security system. The only thing Frontpoint is missing is medical alert monitoring — useful in homes with older adults who may be at a greater risk of falls.
Wireless, cellular monitoring: All of Frontpoint's plans come standard with cellular monitoring. It's more secure than landline monitoring, which thieves can easily disable by cutting your phone line. Barring the failure of cell towers in your area, your system will be able to report any emergencies to the monitoring center.
Choice of monitoring packages: If you're interested in basic security system monitoring, you can get by with the Protection Monitoring package for $35 per month. This covers all sensors and sends immediate alerts to the monitoring center if a sensor is triggered. The $45 Interactive Monitoring package enables you to remotely arm your system and control your lights. It will also send email or text alerts, so you know when something's wrong at home while away. Those interested in surveillance cameras or more advanced home automation features like an automated thermostat and door locks should choose the $50 Ultimate Monitoring package.
Three-year warranty: If your sensors or control panel breaks within the first three years after your purchase, Frontpoint will send you a new one at no cost to you.
Crash & Smash protection: If a thief tries to disable your alarm system by smashing the control panel, a signal will immediately be sent to the monitoring center.
Remotely monitor your system: Frontpoint has mobile apps for iOS, Android, BlackBerry, and Windows devices. You can view security system details, see alerts, check surveillance cameras, and remotely arm and disarm your system. If you go with the Interactive or Ultimate monitoring packages, you can also adjust home automation settings remotely.
Simple setup: The control panel comes preconfigured; all you have to do is plug it in. To hang sensors, just peel and stick them to the walls. Once setup is complete, you can call Frontpoint and a representative will verify everything is working and activate your system.
What Others Are Saying
PC Gamer was impressed with the flexibility and affordability of Frontpoint's security systems, but was disappointed with control panel selection, claiming they were "industrial-strength-ugly" and not user-friendly. We don't think they're so bad, but if you do, you can always hide it somewhere, as the article points out. PC Gamer's final verdict was positive:
"The Simon XT control panel is the weakest link in Frontpoint's system, especially if you have a large deployment of sensors and Z-Wave devices ... But Frontpoint's equipment and monitoring prices are very attractive, and if you find that you use your smartphone and/or the web interface to manage the system, you'll soon forget about the control panels anyway."
Home improvement guru Bob Vila praises Frontpoint's simple installation and cost savings: "Frontpoint Security, a national provider based in Virginia, for example, offers a GE-branded system, the Simon XT, that can easily be installed by the homeowner (along with alarm.com features, and a third party monitoring plan). Installing the system yourself can save you several hundred dollars and make you more knowledgeable about how it works."
Other Home Security Providers We Like
ADT The biggest name in home security offers every high-tech and automation option you could ever want, but suffers from legal troubles and customer complaints.
ADT offers three home security plans similar in structure to Frontpoint's plans. Beyond basic intrusion sensors, smoke and carbon monoxide alarms are available with the two most expensive plans. ADT excels in home automation, but it lacks Frontpoint's transparency: You have to contact the company directly for quotes and pricing information. And recently they've been beleaguered by lawsuits and customer complaints.
Protect America Protect America offers upgradable packages that require a 36-month monitoring commitment, but you won't have to pay anything upfront for equipment.
Protect America has five customizable security packages to choose from and offers landline, broadband, and cellular monitoring. What really sets it company apart from competitors, though, is the $1,400 free equipment credit that comes with every plan. At Frontpoint's prices, that would include a control panel, 10 door and window sensors, two motion detectors, a glass-break sensor, a smoke alarm, and four wireless cameras. This makes Protect America a great choice if you can't afford the upfront costs of other providers on this list. Caveat: You have to commit to a 36-month contract.
LiveWatch LiveWatch offers two easy-to-install equipment bundles that can be equipped with several different monitoring plans. Add-on options are plenty, and customers are only required to sign a 12-month monitoring contract.
Frontpoint and LiveWatch are almost identical in setup: Three customizable plans allow you to choose additional sensors and home automation technology to suit your needs. Like Frontpoint, LiveWatch lists all its pricing information online and allows you to buy without talking to a rep. All of LiveWatch's security systems include "Crash & Smash" protection and 24/7 wireless monitoring. Equipment costs are comparable to Frontpoint's, and it only requires a one-year contract commitment.
Vivint Vivint's home automation technology is undoubtably the best, but it's also the most expensive. (Its $900 iPanel is $500 more than the average touchscreen control panel.) But if you have the money, Vivint won't disappoint.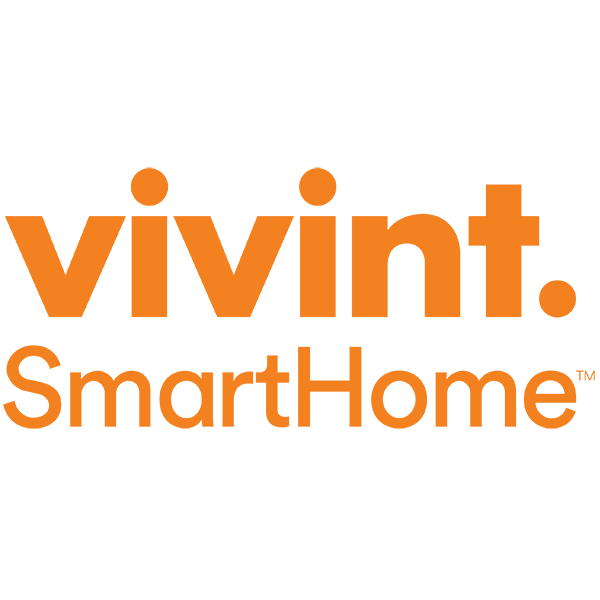 This is another good choice to avoid the high upfront costs of Frontpoint or ADT. The company offers a $1,500 free equipment credit and free installation in exchange for signing a five-year contract. There are three security packages available, but their basic Smart Protect plan is fine if you're just interested in a security system. The other two just add higher tiers of home automation features. You have to contact a representative to get a get a quote.
If You Can't Afford A Security System, Go DIY
Home security systems are all expensive: Average equipment costs range from $600 to $1,200 — and that doesn't include the $30 to $40 monthly monitoring fee. If you're unable or unwilling to pay that much, there are some smart alternatives.
One option is to go with a DIY security system, which doesn't require contracts or a monthly fee. The downside is they also have no professional monitoring: If a thief attempts to break into your home, the sensor will trigger a loud alarm and may send an alert to your phone, but that's it. It could scare away thieves, but without help on the way there are no guarantees.
Depending on how common property crime is in your area, you may choose to forego a home security system altogether. There are steps you can take to secure your home yourself, including:
Install good locks on your doors and windows. No door lock will keep out a truly determined thief, but it can make it more difficult for them or slow them down.
Get a dog. Even small dogs can deter intruders if they bark and attract attention.
Install motion-detecting lights outside. Thieves typically avoid anything that announces their presence. Unexpected spotlights might scare them away.
Remove obvious hiding places. Shrubs placed close to your home could give thieves a place to case your home without being seen. Trim or remove them.
Fake a security system. Install fake security cameras and put a yard or window decal out to deter intruders.
Put your lights on a timer. Lights going on and off at normal intervals can fool thieves into thinking you're home.
The Bottom Line
Like most home security systems, Frontpoint has a significant upfront cost. But it's one of the most flexible home security providers in the industry, with a loyal customer base who report high levels of satisfaction.