Showing results for
Did you mean:
Sorry, something went wrong. Please refresh your browser and try again.
Last updated on
March 1, 2017
The Best Home Automation System
The 30-Second Review
The best home automation systems don't just give you the ability to turn off lights with a smartphone; they help protect your home, too. That's why we reviewed each of the top seven home security companies to find the ones that best combine intrusion protection, 24/7 monitoring, and convenient automation features.
Opening a garage door with a phone was once only imaginable in sci-fi movies. Now, home automation is a reality — one that introduces a brand-new frontier in home security. That's why we evaluated the home automation systems of the seven top home security companies in the US to find out which ones offered the best contracts, pricing, equipment warranties, and third-party device interoperability. Our top picks all offer a full suite of products that will protect your home from intruders and make it smart.
The Best Home Automation System
Best Technology
Vivint Monitoring Price: From $50 per month
Contract Terms: Month to month
Installation: Professional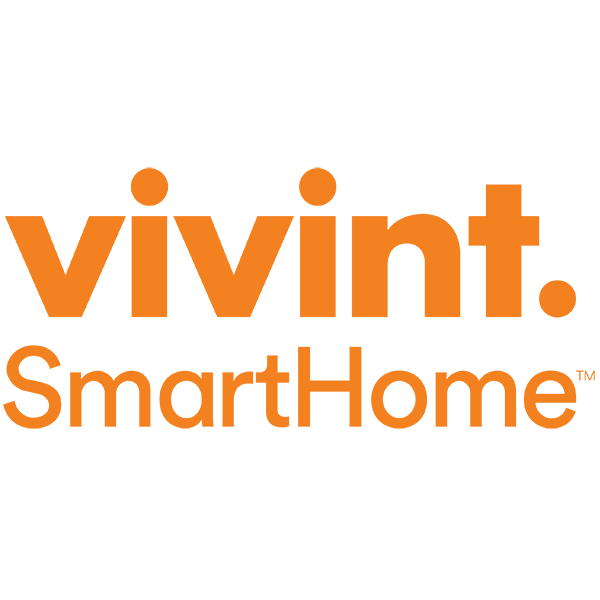 Techies who want to integrate all their smart home devices into one cohesive network will love Vivint, which is currently has the tightest integration with popular smart-home devices like the Amazon Echo, Nest Learning Thermostat, and Kwikset smart locks. (All our top picks support at least a few third-party devices, but Vivint's app and technology offer a much nicer experience when using them.) It should be stressed that Vivint's built-in compatibility with Amazon Echo means that you can control your home's security with your voice, simply by commanding "Alexa." Vivint customers can also purchase select Z-Wave devices, such as smart light switches from retailers like Home Depot, and a Vivint technician will add those lights to your home's automation capabilities. (Technically, you can install third-party devices yourself, but Vivint recommends having a professional do it — it takes some serious knowhow.)
While Vivint sells a full suite of home security devices (focusing on burglary, fire prevention, flood warning, and carbon monoxide detection), most Vivint users come for the home automation. According to Vivint's Director of Public Relations, Liz Tanner: "Roughly 90 percent of new Vivint subscribers are purchasing smart home services in addition to traditional security; only 10 percent of new subscribers are security-only customers."
Vivint A La Carte Device Pricing
Control panel ($550)
Window or door sensor ($35)
Motion sensor ($70)
Glass break sensor ($70)
Indoor camera (from $180)
Outdoor camera ($200)
Doorbell Camera ($300)
Garage door controller ($270)
Smart locks ($100)
Smoke detector ($100)
Carbon monoxide detector ($100)
Flood detection Sensor ($70)
Space Monkey Cloud Storage for Video ($250)
To design your own smart home, simply choose what home automation gadgets and additional security features you want a la carte and pay for the equipment upfront. For a monthly contract that includes smart devices (using data off the cellular chip in the control panel), you'll start at $50 per month. (We really liked that Vivint offers a month-to-month service agreement, which is rare.) You'll also have to pay a $400 activation fee and $200–$300 in installation fees — so plan on about $600 upfront for your system. Those numbers can quickly add up, especially when you factor in equipment pricing. However, Vivint does run deals from time to time that waive installation and activation fees — so be on the lookout. The trial period is just three days (shortest of all of our picks!) but the equipment does have a lifetime warranty.
Vivint's know for being a bit sales-pitchy, and when we requested a free quote online, a customer service rep called back four times in a 24-hour span until we picked up. Still, our conversation was pleasant and the sales rep didn't put any pressure on us to buy a system right away.
Most Reputable
ADT Monitoring Price: From $48 per month
Contract Terms: 36 months
Installation: Professional
ADT is arguably the most recognized name in home security, so it comes as no surprise that they're our top pick for most reputable. The name alone, in the form of lawn signs and window decals, is a powerful deterrent in scaring away would-be burglars.
You can still get traditional, landline-connected alarm systems, but the company is quickly becoming an industry leader in sophisticated automation technology. Home automation packages range from $48–$58 per month (making it the most expensive of all our picks), and you're roped into a three-year service agreement.
ADT's a la carte home automation devices are also pricier than most (ADT's window/door sensor is $80, compared to Vivint's, which is $35) but there are a few reasons for that. The company never uses refurbished or pre-owned parts, grants a six-month money-back guarantee, and offers a lifetime warranty on its parts. If a camera malfunctions in three years, you'll get a brand-new one free of charge. Also, an ADT system is generally considered an investment in your home, because it stays with the house when you move. That could be attractive to a potential buyer someday.
ADT Pulse A La Carte Device Pricing
Control panel ($250)
Window or door sensor ($80)
Motion sensor ($170)
Glass break sensor ($155)
Indoor camera (from $160)
Outdoor camera ($270)
Ring Doorbell Camera ($230)
Garage door controller ($160)
Smart locks ($250)
Light switches ($70)
Smoke detector ($100)
Carbon monoxide detector ($100)
Its control panel comes with 24/7 monitoring and two built-in back-ups; in the event your Internet goes down and you lose power, your security system will keep chugging along, uninterrupted. Like Vivint, ADT Pulse's systems are compatible with Amazon Echo and Nest Learning Thermostat. The company directly sells approved Z-Wave light switches, dimmers, and small appliance on/off switches, unlike many other companies, which require you to purchase from a third-party and install yourself. The only downside is that the list of approved devices is a lot smaller than what's offered by Vivint.
One cool feature that ADT Pulse has that none of our other top picks do is biometric voice recognition, which means that its proprietary control panel recognizes your unique voice. You can instruct your system to lower the lights, lock the doors, and more. Pretty nifty. (With some of our other top picks, such as Vivint, you can only control your home via voice control with third-party devices, like the Amazon Echo.)
Best for DIY
Frontpoint Monitoring Price: From $35 per month
Contract Terms: 36 months
Installation: DIY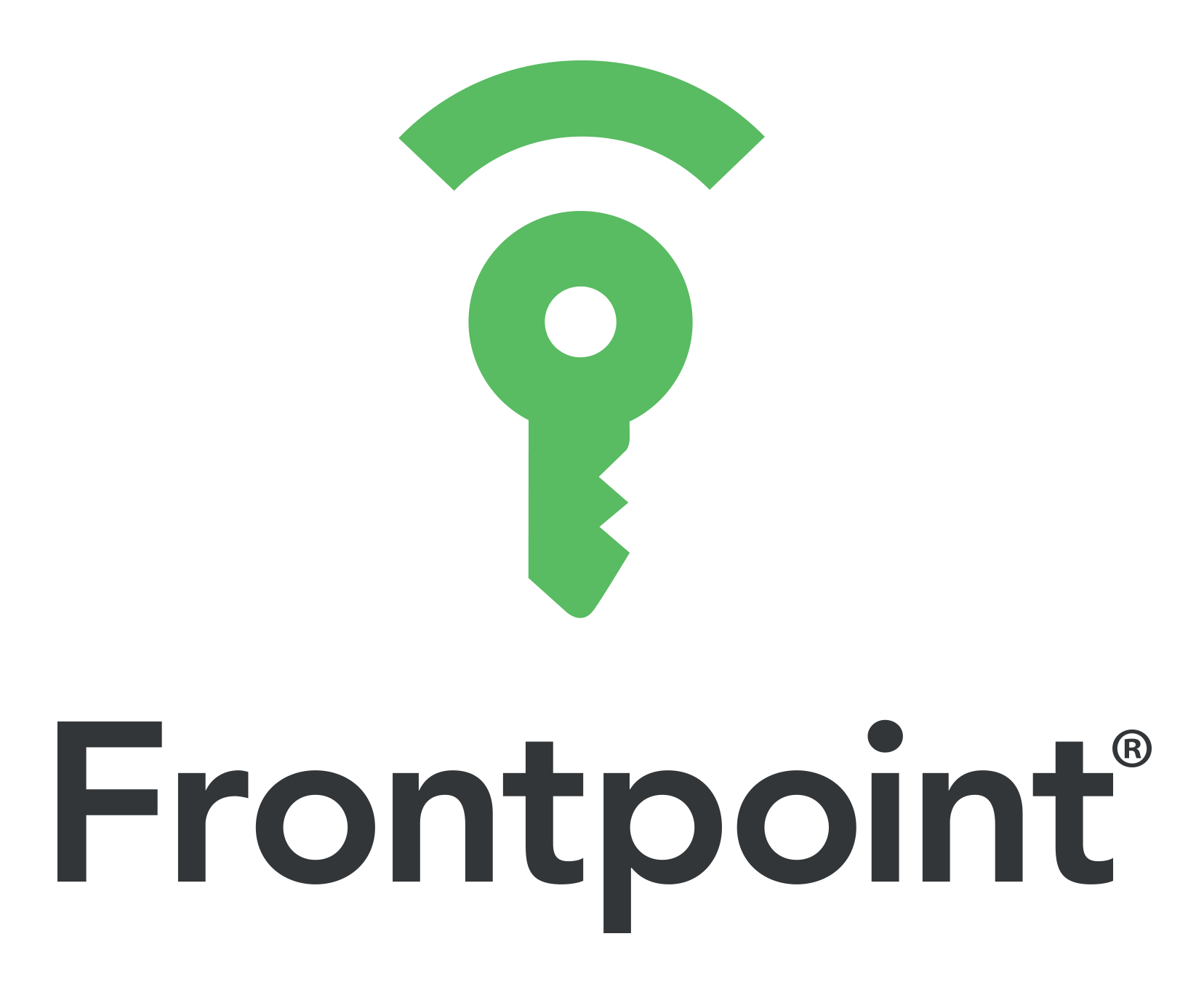 Frontpoint is our top choice for security buffs who don't mind rolling up their shirtsleeves and dedicating about 30 minutes or so to install a security system themselves. All its devices connect wirelessly, so no power tools are required, and you save on installation costs. Another silver lining to DIY installation is that if you move, you can uninstall the sensors yourself and take the whole system with you to your next home.
While Frontline's security system is compatible with some home automation devices, it doesn't sell any devices directly. All compatible automated features (smart locks, thermostat, and smart light switches) have to be purchased independently by you and then connected to the system. That said, it is compatible with a few well-known Z-Wave devices, such as Amazon Echo, Nest Learning Thermostat, and Kwikset Locks.
Frontpoint A La Carte Device Pricing
Control panel ($388 or $455 the for touch-screen model)
Window or door sensor ($33)
Motion sensor ($75)
Glass break sensor ($75)
Amazon Echo ??
Indoor camera ($100)
Outdoor camera ($200)
Doorbell camera ($190)
Smoke detector ($65)
Carbon monoxide detector ($90)
Flood sensor ($45)
The company boasts that their touch-screen control panel is "virtually fool-proof, tamper-proof, and smash-proof." When mounted on the wall, it looks like a regular digital photo frame, with a slideshow of family photos cycling through. When you (or anyone else) attempts to punch in a passcode, the touch-screen control panel snaps and saves a photo.
"Crash & Smash Protection" (available with Frontpoint's Interactive and Ultimate plans) works like this: When you enter the home, you have 30 seconds to disarm the control panel. If you don't disarm it in 30 seconds, the police are notified. So in the event that a burglar does smash your control panel, the panel will still alert the Monitoring Center to send help, because you didn't disarm it within the 30-second window. For other security devices, such as glass-break or security cameras, you can select which ones you want a la carte and, buy them, and install them yourself.
Here's another neat perk with Frontpoint: The company runs diagnostics on your sensors 24 times per day. This means you never have to test your sensors and batteries on your own (like with Protect America), or worry if the system is down while you're away. And all of its system are 100 percent cellular, which means none depend on a landline — they're impervious to power outages and snipped telephone wires.
We liked that Frontpoint offered a three-year warranty and a 30-day, no-risk trial that even covers the shipping fee if you're not satisfied with the product. Frontpoint's three plans range from $35–$50 per month, but each include a mandatory three-year service agreement. One odd thing: you don't get access to the Frontpoint app with the most basic smart home security package (Protection Plan, which costs $35/month). In other words, you have to upgrade to the $50-per-month Ultimate plan be able to control your home's security system from your phone even though it advertises "remote access and control" for its Interactive plan ($45 per month).
Most Affordable
Protect America Monitoring Price: From $42 per month
Contract Terms: 36 months
Installation: DIY
Our most affordable automation system, bar none, was Protect America, which offered a 24/7 monitoring service starting at just $20 per month. The company offers customer-service-assisted DIY installation and — wait for it — free equipment up to $1,400. And that includes a lifetime equipment warranty.
Here's the catch: The $20 per month package is landline monitoring connections, which many Americans no longer have or want. Home automation features are still available on landline connections as long as you have an internet connection, but you should know that the company's cellular monitoring plan is less affordable: $42 per month. Protect America also offers a 36-month mandated service length agreement.
You will have to test your own system at least once per month (what Protect America recommends) to ensure everything is working properly. That's a bit of a letdown considering Frontpoint checks its customers' home automation systems once per hour daily.
If you opt for the Cellular Monitoring level, you can control any Z-Wave device, including alarm systems, front door locks, lights, thermostats, from Protect America's SMART Connect app. You'll have to install them yourself, but a customer service rep can help walk you through the installation on the phone.
Best for Customer Service
Protection 1 Monitoring Price: From $50 per month
Contract Terms: 36 months
Installation: Professional
If you prefer more handholding, Protection 1 offers stellar customer-service: an A+ from the Better Business Bureau and no automated telephone systems. A professional installer will setup the security system for you and a maintenance team will be standing by to help you if you have any issues afterward. Protection 1 touts that it responds to service calls and resolves issues in less than 24 hours — a fact we can vouch for based on our experience.
Protection 1 offers four packages, but only the two most expensive come with home automation features, which means you'll pay between $50–$55 per month, with a 36-month service agreement. The company doesn't offer a trial period of any kind, but it does offer a lifetime warranty on its equipment.
We liked that you can order smart gadgets through the company itself and have them installed all at once. It list of approved home automation gadgets include Kwikset door locks, light switches, garage door opener, smart thermostat, wireless doorbell, and indoor/outdoor cameras. (You can see the full list here.) In terms of home security, Protection 1 targets intruders and environmental hazards such as smoke, floods, and carbon monoxide, with smart detectors and sensors.
Like our other top picks, Protection 1 offers professional monitoring services — when your system goes off, a signal is routed to a monitoring center and a trained employee immediately tries to contact you in case it's a false alarm. If it's not, they'll notify emergency services.
How We Found the Best Home Automation System
We reviewed our research on nationwide home security companies and scoured dozens of automation tech articles to find the top systems to see which were available nationally and had a low "headache factor" (we assessed each company's reputability, ease of startup, pricing, and technology). Then, we spoke with company reps, got quotes, and dug into online reviews looking for systems that fired on several important smart-home cylinders.
Remote access was key.
We were only interested in home automation systems that included robust remote access from multiple smart devices. The ability to be miles away from your home and still turn on and off lights, unlock your door for a neighbor, or even watch the live-stream camera feed while the dog-sitter picks up Fluffy for his afternoon walk is a crucial component of home automation.
We looked for smooth, smartphone-friendly apps.
Yesterday's keypad control panel is today's smartphone app, so we were looking for a user-friendly app that truly acted as the nucleus of the home. The smart home is all about mobile connectivity and interoperability — the ability of your devices to talk to one another seamlessly. An app should be intuitive and clean, and enable you to run all of your automated gadgets and security features from anywhere in the world. We looked at app store ratings and read user reviews for more insight, trying to determine where patterns emerged.
We focused on home automation systems that run off Z-Wave.
Z-Wave is the hot name in home automation wireless protocol right now, and for good reason. It's the wireless protocol that all of our top picks and big-ticket home automation products like Amazon Echo, Kwikset Locks, and Nest use. Which leads us to our next point…
We wanted third-party device compatibility.
It makes sense that customers want all their smart devices synced to one home automation system. We found that companies took one of three routes here.
The company didn't offer integration with any devices that weren't their own.
Its system was compatible with Z-Wave devices like Amazon Echo, but the company didn't sell them — you have to shop for the gadgets yourself and install them.
The company integrated seamlessly with third-party devices and sold those devices, meaning you could purchase and install all components of your home automation system in one fell swoop.
Obviously, we preferred companies that took route number three.
The Best Home Automation Systems: Summed Up
Did You Know?
There are four main wireless protocols used in home automation.
We're all familiar with Wi-Fi and BlueTooth as wireless networks. But when it comes to powering Internet of Things devices, those two networks leave a lot to be desired. Wi-Fi consumes a ton of power, and BlueTooth has a limit when it comes to range and how many devices can be connected at once.
Smart-home gadgets need a wireless transmitter that:
Requires very little power
Doesn't interfere with other wireless networks
Has encrypted signals for security purposes
Seamless interoperability so that devices can talk easily to one another
Able to handle dozens of devices at a time
The Internet of Things You might have heard the term "Internet of things" (or IoT) bandied about in relation to home automation. It simply refers to smart-home gadgets talking to other smart-home gadgets, gathering data, and leveraging that data to make decisions.
Enter Z-Wave, the wireless protocol that offers interoperability between 450 companies and 1,700 products (and that number is growing all the time). Z-Wave devices are backwards-compatible, which means they'll work with any other Z-Wave product, past, present, and future. Z-Wave's biggest wireless network competitor is ZigBee. GE, LG, Philips, and Samsung make ZigBee-enabled devices (but many also make Z-Wave-enabled devices, too). ZigBee is known for being faster than Z-Wave, but its range only stretches about 35 feet, compared to Z-Wave's 100-foot range.
Then there's WeMo, which piggybacks off of Wi-Fi; WeMo-connected devices talk to each other through the Wi-Fi router, making it a less efficient system. Thread, developed in July 2014 by Google, is the fourth wireless protocol making a splash, but a lot of manufacturers have been hesitant to develop products that operate solely on Google's intellectual property.
You don't have to purchase a home security system to automate your home.
Each of our top picks require you to purchase a basic home security package before you can add home automation gadgets a la carte. But there are a handful of notable companies that specialize solely in home automation.
An unprotected WiFi network can make you smart home vulnerable to hackers.
As smart homes become more ubiquitous, so do the cyber hackers who attempt to exploit your home's vulnerabilities. Anything connected to the Internet can be hacked, and that includes smart thermostats, motion sensors, and — gulp — smart deadbolts. There are a few things you can do to protect your house, however.
Make sure your router's security settings are up to date. (Check out the FCC guide to protecting your home network.)
Never connect any device to the Internet without a firewall in place to block unexpected, unwanted, or even malicious traffic. If you have a security camera that uploads footage to the cloud, be sure to use strong passwords in addition to a firewall.
Check for security updates regularly. There's a good chance that by the time you unpack your new gadget and set it up, its software is already out-of-date. Keeping your connected devices running on the most current software is a way to prevent hackers from exploiting vulnerabilities.
Use a VPN to securely connect to your home network from afar. Here's our review of the top VPNs.
Take Action
Best Technology
Vivint Monitoring Price: From $50 per month Contract Terms: Month to month Installation: Professional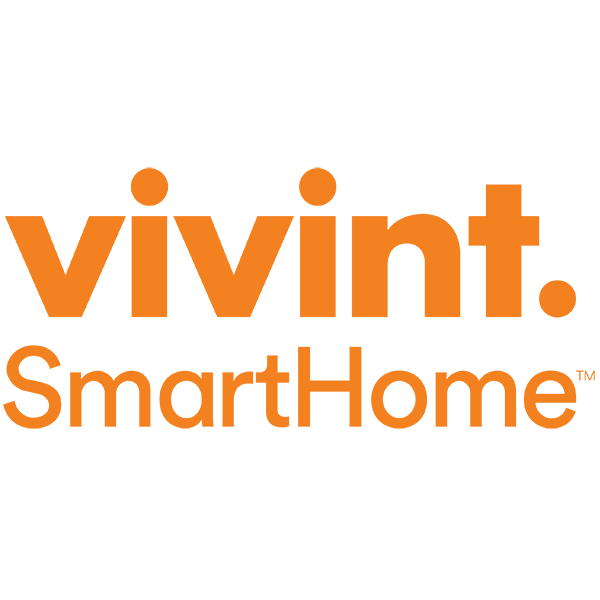 Our top picks for the best home automation system are totally customizable, allowing you to select the specific devices (and not a single gadget more) that will best protect your home. Decide which devices and features you need to feel secure, and then get some quotes. And don't forget to call customer service and inquire about discounts — nearly every company we talked to offered some type of deal that wasn't advertised online.