Showing results for
Did you mean:
Sorry, something went wrong. Please refresh your browser and try again.
Last updated on
April 30, 2018
The Best Moving Companies
Reliable movers that can take you anywhere
The 30-Second Review
The best moving companies can transport you anywhere you wish to go, and they have track-records for keeping belongings safe. You should schedule multiple estimates to find the best price, but our top picks stand out for their transparent pricing, easy claims, and a solid reputation for happy customers.
Best Interstate Movers
Hiring a van line to coordinate your move is the easiest way to make sure your belongings are in trustworthy hands. Our picks have agents across the country and excel at safely moving their customer's goods. They also offer a variety of add-on services, from packing to cleaning, to make your move-out and move-in days as easy as possible.
Best Moving Containers
These companies deliver a walk-in container to your driveway, give you time to pack and load up your possessions, and then haul it to your destination. Because you do all the heavy-lifting, they're often much cheaper — but they're not equipped to transport antiques or other delicate items. Our top three picks offer multiple sizes of sturdy, weatherproof containers.
October 24, 2017 - We reevaluated the 12 biggest national van lines to see if anything had changed in the two years since we originally published the review — and threw moving containers into the mix too. Atlas remains a top pick, but we found that United and Wheaton are equally good options. We've updated the review to reflect our new recommendations.
The 6 Best Moving Companies
United has the most agents of every van line we examined, with a presence in every state except Hawaii. When you call for a quote, you get to first talk to a United customer service representative, who can answer your general questions before helping match you to a local agent who suits your needs. All of our top picks have great customer service track records, with few complaints and great safety records, but United tops both charts.
Atlas is smaller than United but still has a large presence across the country (including Hawaii). We particularly liked its search tool that lets you filter by zip code and state. When you call for a quote, you'll be instantly directed to your nearest Atlas agent — the local company that packs and loads the truck. The person you speak to can answer every specific question you might have about how they move, but they might not be able to answer for how other local Atlas agents do business.
Wheaton is the smallest company of our top picks, but still has agents in all but three states. If you're in Maine, Nevada, or Wyoming, Wheaton works with other movers to help move you in and out of state. While United and Atlas require you to call them for a general quote, we liked Wheaton's ballpark estimate tool. Entering your information gets you an instant estimate range, so you can scope out the approximate cost of your move before taking time off to schedule an in-home estimate.
For a cheaper, DIY route, we recommend U-Pack, PODS, or GO Mini's. They're all available nationwide, have multiple unit sizes designed to fit a studio apartment to a single-family home, and are made of weatherproof materials to keep your belongings safe in storage and transit. If you don't mind doing all the heavy lifting in packing and loading up your belongings, we take a closer look into these companies below.
How We Found the Best Moving Companies
Whether you're planning to move across the country or just across states lines, you'll need to choose a company that has legal operating authority in the states it's going to move through. Your best bet is to work with van line — they coordinate hundreds, if not thousands, of trucks across the country using a network of contracted smaller local movers called agents. These massive networks make sure that every customer under their care will be able to move where they want, when they want as efficiently as possible.
If you aren't crossing state lines, you don't need to hire a van line to manage the move. But you can still use their websites to find and vet your local movers. While there are great local moving companies who never contract with van lines, finding a local company through one of our top picks is an easy way to check that they're licensed.
We started with companies that could meet us and move us anywhere.
While many companies claim to be national, not all of them actually live up to this promise. Specifically, most will move you to anywhere in the US, but not from anywhere. They only originate moves from one or a select few origin cities. We wanted to choose moving companies that would be available to most people, so we focused on van lines that had agents that serve every state.
The 12 van lines we considered:
Allied Van Lines
American Van Lines
Arpin Van Lines
Atlas Van Lines
Joyce Van Lines
Mayflower
National Van Lines
North American Van Lines Inc.
Sterling Van Lines
Stevens Worldwide Van Lines
United Van Lines
Wheaton World Wide Moving
Then we looked for any major red flags in each company's safety records.
The Federal Motor Carrier Safety Administration (FMCSA) tracks and investigates customer complaints made against a moving company, and lists the results of their truck inspections. Between its Search Tool, Company Snapshot, and the more in-depth Safety Measurement System, we can see how many and what kind of complaints were lodged against each company, how many vehicle and driver inspections the company has failed over the past two years, and reports that detail why the company failed each inspection.
Arpin, Atlas, United, and Wheaton, stand out for having the lowest number of complaints compared to their fleet size, but no company was totally complaint-free.
The most common complaints are related to shipment documents, estimates/final charges, weighing, pickup and delivery, loss and damage, and claim settlement. These are common areas where there can be misunderstandings between a moving company and its customers.
If you have questions about how your particular moving company handles each step of the moving process, call them, and make sure to get specific requirements in writing.
Even though some companies have a relatively higher complaint record, it's worth noting that the vast majority of customers reported no complaints. For example, in 2016, Atlas Van Lines received 20 complaints but traveled 86,345,120 miles. Assuming that each customer travelled an average of 500 miles, that means that only 0.0001% of customers had a complaint — so we took most of these complaints with a grain of salt.
However, we made a big exception for "Hostage" complaints, where a moving company refuses to deliver your belongings unless you pay more than was agreed upon in your contract. While none of our companies had hostage complaints in the past year, Allied's history raised some concerns. Not only did it list an above-average complaint rate, but it also racked up multiple hostage complaints in the last four years. Van lines are all fairly similar, so we gave preference to the ones with a better report card.
Their online resources had to simplify, not complicate, our move.
A national van line should be able to coordinate an interstate move professionally and easily. We didn't want to have to hunt through broken links or an awkward site map to find basic information.
So, we scored companies based on how easy it was to find the types of moves they handle, their levels of service tiers, their claims reimbursement page, and their "find your agent" tool. The best sites let us search for a local agent by zip code — even better if we could get to that agent's website without giving out our phone number or email. If possible, we wanted to limit the number of phone calls and emails we'd be fielding from agents before we had a chance to research them.
Most companies passed through with flying colors, with two big exceptions: Sterling and Joyce both lack information about claim reimbursement. Additionally, neither company let us search for a local agent, a critical step in setting up in-home estimates. Their online resources were just as lackluster. Take Sterling's moving checklist, for example. Instead of something useful, like "Double check the bill of lading to make sure your inventory is accounted for on moving day," Sterling reminds you to "Cancel your milk subscription."
It should be easy to get a quote, too.
Above all, we required companies to be accessible. We looked for the ability to get quotes in the way that's most useful to you, whether that's online, over the phone, or in person.
All of our moving companies made it easy to locate their phone number and online tool for the quote process. In almost every instance, we received a follow-up email or phone call within minutes, too. Arpin gave us two choices: Receive an instant ballpark estimate or schedule a more accurate in-home estimate. Initially, we liked that Arpin let us choose, but when we tried to use the tool to set up the in-home estimate, we could never move past the "select your dates" section. No matter what times or days we plugged in, the "next" button never worked. Why offer an online estimate if you're going to have to call anyway?
We wanted friendly, easy-to-reach customer service.
Next, we called each company's customer service line. We wanted to discover how easy it was to reach a representative if we needed to schedule an estimate, get clarification on our bill, or check the status of a claim. We timed how long it took to get a human on the other end of the line — and how helpful that person was when they got there: Did they confidently answer our questions, or were they pushing us to schedule an estimate?
When possible, we tried to contact the van line's customer service, rather than heading straight into a conversation with a local agent. This top-down approach gave us insight into the larger company standards for customer service, and can give you an idea of the services provided for every interstate move, no matter who your local agent is.
Still, before you hire movers, you'll need to get an estimate from the local agent directly. We found this is often the best way to compare what your individual experience will be like. After speaking to Wheaton World Wide's customer service, we were transferred to our nearest agent, Greg, who has been in the moving business for over 20 years. He was personable and confident, such that we felt we could trust him to handle our belongings with care and professionalism. He even introduced his call by saying that whether or not we hired him, we would walk us through how he would choose a moving company.
While none of the representatives were pushy, we were impressed with the representatives we spoke to at National, American, United, and Mayflower, and Wheaton. They answered our questions thoroughly and offered moving advice, too.
Our Picks for the Best Moving Companies
United Van LinesIts wide network and an excellent service record make it easy to quickly find a qualified mover near you.

United is a heavyweight in the moving industry, with the broadest network of all of our top picks; it currently works with 327 local agents. This helps United also provide some of the best coverage, offering multiple agents in almost every state. While United and Atlas have similar coverage, United beat Atlas in 13 states with more than double the number of local agents in each. With over 5,000 trucks in its fleet, we don't think it will ever be too busy to help you move.
We loved its website, which didn't make us hunt around through the site map or search tool just to find out what kind of moves and services it offers. We were able to search by zip code and state in the "Find Your Agent" tool, so you can look at their nearby agents without signing up for a quote. United also boasts an extensive list of Moving and Packing Tips in addition to informative pages about their services and quotes. There's a thorough checklist too, which gives you some pointers for tasks you'll need to prep for on moving day — unlike Sterling, whose one check-box for moving day was "Relax."
Need to move your car? United is our only top pick that won't transport a vehicle, but its sister company and our fourth place runner-up, Mayflower, can. It's half the size and had almost twice as many complaints as United, but its website was just as easy to navigate.
All of our top picks excelled in inspection results and had low numbers of complaints, but United took first place in both categories. It has the most trucks, drives the most miles, and has the fewest complaints and inspection failures to boot. Its customer service was on point as well. The representative we spoke to was very helpful, and it was one of a few companies to accommodate a standard working schedule. It can schedule in-home estimates outside of your Monday–Friday, 8–5 work week.
Just know you'll need to give United a call to receive an estimate — it doesn't offer a suggested quote online.
Atlas Van LinesAtlas is another big name with an excellent track record and nationwide availability.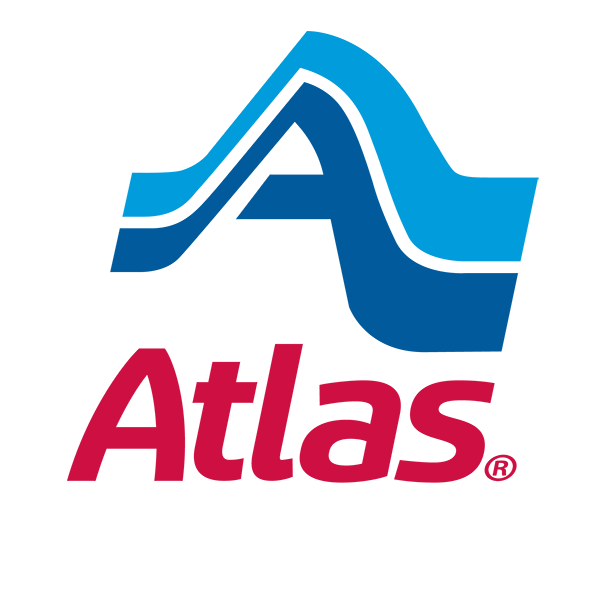 Like United, Atlas excelled in both its inspection results and number of customer complaints. While its network isn't as extensive as United's, Atlas isn't tiny.
It has agents in every state except for Rhode Island and, oddly, Nevada. And with more than 2,800 trucks in their fleet, it can manage your move on your schedule.
Atlas's website is easy to navigate and full of tools to help you move. In addition to its sample checklist, it provides example inventory forms, so you have an idea about what the paperwork you need to fill out on moving day looks like. We liked that we were able to search for agents by state and zip code, too. We could see which agents were in our local area, even if they weren't in the same state as us. You will need to call to receive a quote or schedule an in-home estimate though; the online tool doesn't provide even a rough figure.
Unlike United, Atlas immediately redirects your call to a local agent, so you won't necessarily talk to a representative during your move process. And it's hard to know whether you'll get a good agent, or a grumpy one. We liked our agent well enough, but he wasn't able to speak for all Atlas agents and whether they would offer the same services.
Wheaton is the smallest van line of our top picks, but it still boasts a fleet of over 1,000 trucks. We loved that Wheaton gave us the option of having an instant "Ballpark Estimate" so we could get a sense of the total cost before searching for an agent. Plugging in basic information about your move gives you an instant quote on the website, and the follow-up email includes some service estimates, too.
Wheaton has the second-lowest complaint rate and is the only company where less than half of those complaints mentioned some extent of loss and damage to their personal belongings. Like all our top picks, it also scores well for inspection results, staying well under the national average for vehicle and driver failure rates. When you move, there's always a slight risk that something could go awry, but Wheaton's record is among the cleanest.
Considering a Moving Container?
Moving container companies handle all of the transportation, but none of the packing for your move. They deliver the container or containers to your house, and either will pick them up after a predetermined time, or let you decide how long you want to take to pack up your house. For this latter option, they'll transport the container to your new home, and you can take as much time as you need to unload. The lenient schedule is due to that these moving container companies charge by the month, so you can keep the container as long as you need, for a cost.
We evaluated these companies separately from van lines because of these operational differences. While moving container companies have various branch locations, these are franchises from which we can expect to receive similar treatment with what kind of containers and services they offer. Van lines contract with local moving companies, requiring the local companies to adhere to quality standards, but each local company can operate slightly differently from the others.
We found seven moving container companies that meet our basic standards. They can coordinate a nationwide move, regardless of where you live, have storage options for the container, and provide instant quote estimates.
Of the seven, we prefer U-Pack, PODS, and Go-Minis. They offer a variety of sizes and container types to fit moves big and small, and they're all transparent about what materials their containers are made of. Moving container companies charge by how many, and what size containers you use, and we wanted to make sure that these companies were equipped to move a studio apartment or a large home, without overcharging you for space you don't use, or forcing you to use eight tiny containers instead of three large ones. We also required transparency about materials even though all of the companies we looked at keep your containers stored in dry locations, or under weatherproof tarping. We wanted to know if our belongings will be safe no matter what the weather conditions are, or if we have to plan to pack everything and get it moved out on a sunny day.
U-Pack has the broadest reach of our top three moving companies, and is available in 49 states (sorry Delaware). It offers two different size containers, as well as two styles: the standard "Relocube," which requires a short step to go into the unit, or a trailer that comes with a ramp. All of its containers are weatherproof, and it offers both insurance and shipment tracking for extra peace of mind. Unlike our other top picks, U-Pack has a short time window for you to pack and unpack your container. Once the containers arrive, you have just three days to pack before they're moved to your new home, and you'll only have three days to unpack, too.
PODS are probably the most well-known name in moving container companies, but it ships to fewer states than U-Pack. If you live in Alaska, Montana, North Dakota, Vermont, West Virginia, or Wyoming, you'll have to look elsewhere.
All of its containers rest on the ground (no ramps needed) have solid steel walls, and come in three different sizes. You'll also be able to take your time loading and unloading your unit, as they're rented on a monthly basis. Just make sure to give PODS ample time to schedule the return pick-up — if its schedule is booked the last week of your rental, you will be charged the extra month of rent and insurance.
Go Mini's has a heavy east coast presence, but don't have any locations in Hawaii and some Western and Midwest states (Nevada, Wyoming, South Dakota, Nebraska, Iowa). We loved GO Mini's Storage Calculator, which lets you go room by room to check off common furniture items and boxes you'll need to pack, and then recommends the size container you'll need. Its containers come in three different sizes, but they each require a higher step into the unit — about 8 inches. While that makes lifting and loading a little more difficult, your possessions will stay safe and dry during the rainy season. Like PODS, you can load your GO mini's container at your own pace, but you'll be charged a monthly rate.
Did You Know?
You should still compare estimates from each company.
Before settling on one agent, you'll want to get several in-home estimates. When you hire a van line, you're paying not only for your chosen service package, you're being charged by the total weight of everything you plan on putting on their truck.
An in-home estimate is critical to make sure you receive a good approximation of how much your move will cost; if you forget to list a piece of furniture in the phone estimate, underestimate the number of boxes, you'll be charged for the extra weight.
To avoid a dispute later on, make sure you get your estimate in writing. Also check that it includes not just the total price but an itemized list of what services you're paying for — this makes it easier to compare charges between each mover.
Binding vs. non-binding estimates: What's the difference?
When an agent gives you a binding estimate, so long as you don't add on more services, or ask them to move a few extra boxes or a new chair you just bought, the price they quote you is the price you pay. It's good for people with homes, where it might be hard to get an accurate weight estimate because of the number of rooms, or amount of furniture in the rooms. The bad news is that these quotes will always be an overestimate. The moving company doesn't want to have to foot the bill, in case they underestimate how much your furniture weighs, so they tend to aim high.

If an agent gives you a non-binding estimate, it's an approximation of what they think your bill will look like, but you won't know until the actual move-out day how much you're going to pay. They'll weigh your belongings as they go onto the truck, and tell you what the end cost will be. Legally, this can only be up to 110 percent of the original estimate. If you don't mind not knowing exactly how big your check will be on moving day, the moving company has less of an incentive to aim high on their bid because they know they have some wiggle room if your furniture turns out to be made of teak, and not poplar.
You can vet your local agents, too.
All of our van lines are federally authorized to transport household goods across state lines, and have excellent reputations for customer service, vehicle and driver safety, and low numbers of customer complaints. Using a local moving company that contracts with a van line is an easy way to make sure you aren't working with a rogue mover (a company that illegally transport goods without proper authorization), but you'll still want to give them a once-over. While van lines have control over who they allow under their umbrella, they don't disclose the operating standards they enforce over their agent — and they might be slow to react to a company whose quality standards are slipping.
Luckily, it's easy to check for red flags. First, use the FMCSA Mover Search Tool to look up the company by name. Once you click on the right company, you'll see its complaint history. Always make sure to compare the number of complaints against the number of trucks; a company with five complaints and 1000 trucks is more trustworthy than one with five complaints and 50 trucks. We can also see where these complaints occur. As noted above, "Hostage" is the most important category. Next, make sure to click on the "Most Recent Safety Rating Data" link under "Safety and Insurance." This will take you directly to the FMCSA's Company Snapshot. You'll want to make sure the snapshot includes the following:
Entity Type: It's listed as a "carrier"
Operating Status: It's listed as "authorized for property"
Out of Service Date: This should say "none"
Operation Classification: They are listed as "auth. for hire"
Cargo Carried: There should be a small "x" next to "household goods"
Inspections: Its "out of service percentage" is less than the national average for both vehicles and drivers
A company that meets these requirements is not operating illegally, and is likely to be a safe company to work with.
Most moving companies offer several levels of liability protection.
All moving companies are required to offer the base liability level of $0.60 per pound, but this might not be enough coverage for you. If you're using them to move your 20-pound television and it breaks, this level will reimburse you for $12.00.
They'll also offer "full-value" protection, which means that they must provide full compensation for the replacement of all lost of damaged items. While moving companies are required to offer a full-value rate without a deductible, they might also provide options that can reduce the amount you pay for the move, in exchange for tacking on a deductible to your contract. If something goes wrong, you'll be responsible for paying any damage up to your deductible amount (e.g. $500), before the moving company starts paying for damages.
If you choose to pay for the full-value liability rate, and you have any belongings worth $100 per pound or more, you'll need to mention it to your movers ahead of time. They can explain their policy on moving these "extraordinary value" items. If they give you a form to complete, you must fill out all high-value items, or the mover at most will be liable for $100 per pound for each item.
A third option is to go through your homeowner's insurance policy. Your mover will still be liable for up to $0.60 per pound per item, but the rest of the loss can be recovered from the insurance company depending on your policy you purchase.
The Best Moving Companies: Summed Up