The Best Moving Companies
Trust the guy driving off with your stuff
Latest Update
April 18, 2017
The 30-Second Review
If you're moving over state lines, it's better to skip the friend with a truck and leave it to the pros. Or is it? We surveyed 500 people and called 20 moving companies to get quotes, but there's no way to guarantee a good experience. What we can guarantee are top companies with a painless quote process and good reputation.
Our Two Top Picks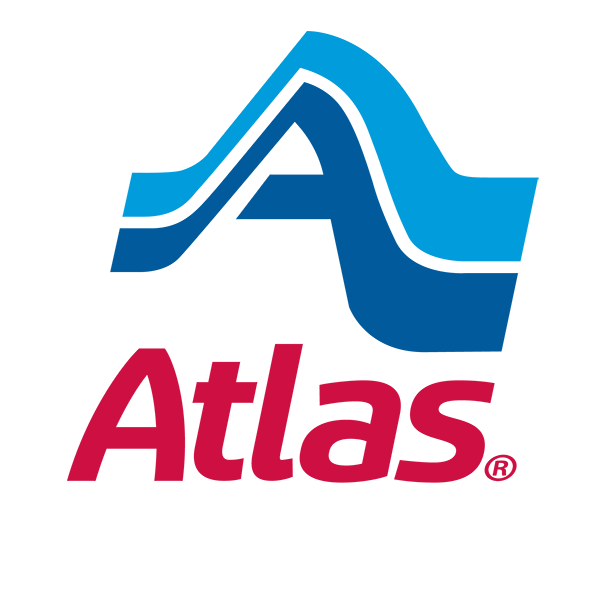 Atlas Van Lines
We liked Atlas for its flexible scheduling and friendly service; we loved that it had more happy customers than any other company.


Bekins Moving and Storage
Bekins is all business — we booked an at-home estimate in just eight minutes — and it has a long reputation of customer satisfaction.
Moving is a doozy. No matter how far you're going, it's a lot of work to get everything in your life boxed up, loaded into a truck, and shipped off to your next home. Professional movers have significantly more experience doing this than the average person (obviously — it's their job). The US Census Bureau estimates we move just under 12 times in a lifetime, whereas a professional mover moves nearly every day of the year. They can handle transporting a couch or your oblong harpsichord way more competently than the reluctant friends you're paying in pizza.
The best moving companies aren't just manned by pros; they're also licensed and insured so even when the worst happens — a precious box of heirloom ceramic gnomes is smashed to bits, say — you'll at least have some money to cry into. Our top picks, Atlas and Bekins, will go anywhere in the nation, are straightforward about their pricing and services, and make filing that claim easy. Plus, they get good marks from customers.
How We Found the Best Moving Companies
They can move you from anywhere to anywhere (or just about).
We wanted to choose moving companies that would be available to most people, so we decided to focus on truly national movers. It wouldn't do you much good to read a review for Dallas Jim's Only-in-Dallas Moving Company if you live in San Francisco.
What about local movers? If you're not crossing state lines, there are some major advantages to going local. They know the area and its regulations, and it will probably be cheaper than the coast-to-coast guys. We didn't dive into them in this review, but you might want to if your new home is in the same state as your last home.
While there were quite a few companies that claimed to move anybody anywhere, when we called for a quote, many revealed that by "anywhere" they actually meant they could make the move to anywhere in the US, but not from anywhere. They'd only originate moves from one or a select few origin cities. If they only served people who were based where they were based, we cut them.
To make sure the companies were legally able — and not just illegally willing — to move across the country, we verified that they were all licensed by the Federal Motor Carrier Safety Administration (FMCSA), which monitors and ensures compliance with safety requirements and regulations for long-distance movers. If a moving company isn't licensed with the FMCSA, it shouldn't be transporting your stuff.
Unlicensed movers — criminals who are working outside the law — may not handle your property with care, leaving you with lost or damaged goods. They also may promise you one price, but once they load up the truck, demand a higher price before you get your goods back.
We looked for clear answers to basic questions right on the website.
It's silliness to sit on the phone with a moving company only to find out it doesn't do what you need it to (are there packing and unpacking services, for example, or can the company store my stuff?). A company's website shouldn't leave you guessing.
We checked for a clear list of services and a helpful FAQ section. The best sites are robust and go beyond Moving 101 to practical, but necessary questions like, "Can I leave my clothes in the dresser?" We didn't require companies to have live chat help or 24/7 customer service, but definitely took note when they did.
We made sure the quote process was as painless as possible.
There's no fun way to call (or click) around for moving quotes, but we set up shop and did it. It's the best way to get a good price and weed out anyone you don't want to be working with. "Get at least three free, written estimates so you can make the best decision for your move," Keaton recommends.
How you do it isn't as important as actually doing it. "You can invite the mover into your home for the estimate, or some movers now offer estimates based on videos that you send them. Make sure the estimates are in writing, and avoid any that are too high or too low," he says. If the price is super low, something's fishy; if the price is super high, you should wonder what extra-special service you'd be getting.
We looked for the ability to get quotes how you want: online, over the phone, and in person. On the phone, we timed how long it took to get a human on the other end of the line — and how helpful that person was when they got there. The worst companies never picked up the phone, asked us to climb a 10-minute phone tree, or sent us to a voicemail that was never answered. More than one company had such a bad phone system that we were disconnected every time we attempted to call.
Phone quotes typically take about 10 minutes — but one call with a particularly pushy salesman lasted 23, and it was one of the worst. Long Distance Van Lines had zero hold time. Rich, the manager, answered the phone and quickly forwarded us to the salesman, Joe, who would facilitate the estimate.
Joe was a talker, a solid pitchman for the company. When you call a company, the operator will want to know some basic info first: Are you planning on crossing state lines? Are you moving a studio, two-bedroom apartment, or four-bedroom house? What are your origin and destination ZIP codes? When are you moving? Joe took one extra step: He made us list all of the large and small furniture in our hypothetical home.
We told Joe about the sofa, the kitchen table (and four chairs), the coffee table, two side tables, the TV, three bookshelves, everything — or so we thought. As Joe made very clear, there are a lot of things in an apartment that are easy to forget. He remembered to ask about the kitchen island, vacuum cleaners, office chairs, and even the PlayStation.
But it wasn't Joe's quest for details that raised the red flag. Rather, while we made it very clear that this call was simply for a quote, Joe went ahead and began processing paperwork. He transferred us back to Rich, who asked for our credit card information. He wanted us to pay for approximately one-third of the estimated $3,500 move from New York to Texas today.
Compared to other companies, the quote was average, but asking for large sums of money up-front is a well-known moving company scam — so Joe and Rich's persistence to "reserve" the date meant they were immediately out of the running.
"If a company asks for a large deposit, typically anything over $300, you should be concerned. You may be working with a fraudulent moving company that is trying to get a large sum of cash up front to complete the scam. Once your items are loaded on the truck, that's when the extortion begins," says Jeff Walker, president of MovingScam.com.
What about PODS? PODS and U-Pack — the container movers that'll ship temporary storage units to your door and then to your new door — were cut. Both companies have helpful websites and got us a friendly and detailed quote in about 15 minutes, but their claims departments just weren't as accessible as the other finalists.
And that the claims departments weren't a total mystery.
We couldn't exactly file any claims, as none of our hypothetical belongings had been lost, destroyed, or delayed in transit. We did, however, want the best moving companies to make their claims departments available.
Moving is already stressful, and if something gets lost or damaged, the stress is automatically upped. While we couldn't guarantee that you won't have to jump through some hoops to file a claim, we made sure figuring out how and where to file one wouldn't be a struggle.
Then we asked 500 people who had moved recently how it went.
We asked just two big questions: Who did you hire and how would you rate your experience?
We used the classic 1–5 scale (1 being terrible, 5 being excellent) and were surprised to find that with every single one of our finalists, it was a total mixed bag. Most of the companies averaged out to around 3 out of 5 stars, suggesting that experiences with the final six were all over the board: some highs, some lows, some high-highs, some low-lows, some kind-of-just-OKs. We knew moving companies are a crapshoot — just like you can't control who you get as your cab driver, you can't control what moving crew will show up at your door — but we didn't expect the results to be so even. No matter who you choose, it's going to be a bit of a gamble.
That being said, Wheaton and Arpin were clearly worse than the others — more than half of the people who responded said their last move was a negative experience:
Our Picks for Best Moving Companies
Our Top Pick
Atlas Van Lines Atlas is our top pick for its no-fuss scheduling and excellent claims service — it was the only company to offer "delay" claims.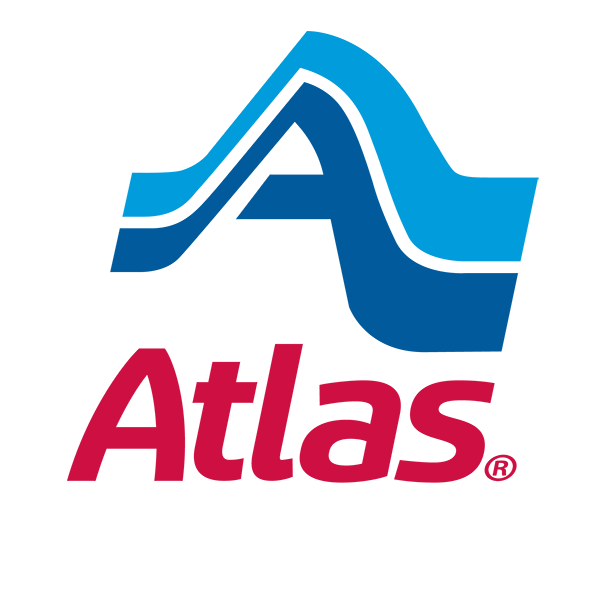 Of all the moving companies we looked at, Atlas felt the most inviting. It only took about 90 seconds to navigate its phone tree and get a human on the line. Right off the bat, the operator was ready to schedule an in-home estimate. The first available appointment was only three days away and they were able to offer a flexible schedule — from early morning to early evening. We shared a story about a friend whose belongings were lost during a cross-country move and our operator assured us that wouldn't happen with Atlas. The operator has no control over that, but it was still nice to hear.
Atlas offers a useful claims section that lets you choose between lost/damaged or delayed items.
Its website isn't the flashiest, but it gets the job done. Its claims section is thorough and leaves no stone unturned: Atlas even allows for "delay" claims in the event a shipment arrives late. It is the only company we evaluated to offer this. It might be one of the reasons Atlas customers are so happy; a hearty 69 percent of former customers had a positive experience.
Another Top Pick
The customer service from Bekins Moving and Storage was more transactional than Atlas', but Bekins sure was quick: It walked through all the basic questions about our moving situation, then booked us an in-home estimate in only eight minutes. It was an overall painless experience, but the all-business attitude of the operator made us miss the friendlier agent we talked to at Atlas. Bekins was also slower to respond when we tried for an online quote. Past customers we surveyed were happy with their moves though: 62 percent had a positive experience, and half of those were full-on 5 stars.
The Old Standby
United Van Lines Despite its longevity, United Van Lines earned middle-of-the-road rankings in customer service.
United Van Lines and Mayflower are two of the oldest moving companies in the US. They've each been around for at least 90 years. Both companies are active competitors, but since a 1995 buyout, they've been owned by the same parent company, UniGroup.
They don't just share an owner; they share their process too. When we called United, we spoke with Josh, who was pretty cheerful — in the way you would be when you see somebody at a party, but don't remember their name. He wasn't coming on strong. Our call with United's Josh lasted only 7 minutes 30 seconds, with a minute and a half of waiting before we were connected.
Another Standby
Mayflower Mayflower fared the same as United Van Lines — but that's probably because it's owned by the same company.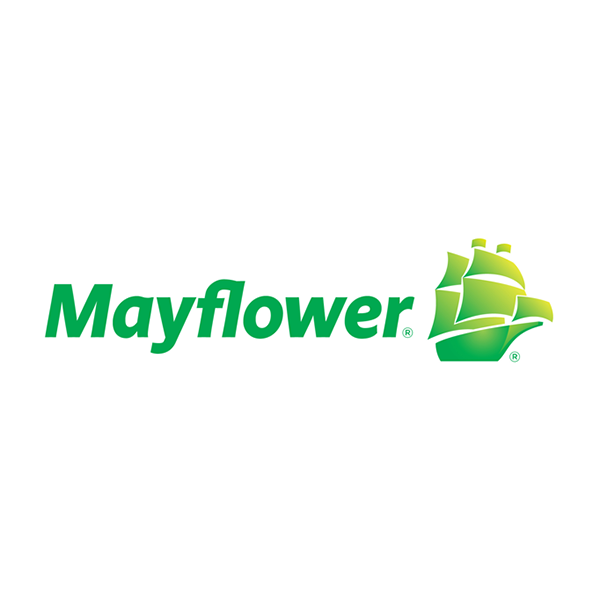 Our call with Mayflower was basically the same. The same on-hold muzak kept us company for the same minute and a half that we remained on the line. This time Joanie picked up. (It wouldn't be a surprise to us if Joanie and Josh were in the same room.) There was little small talk with Joanie — she asked us the standard procedural questions; we booked an in-home estimate; and then we went about our business in less than five minutes.
United and Mayflower had the most middle-of-the-road responses to our customer survey, and in typical United-Mayflower fashion, they had matching results: exactly 29 percent of customers for each said the experience was smack dab in-between excellent and terrible.
Other Moving Companies to (Maybe) Consider
Wheaton Van Lines – Never Picked Up the Phone
If only we could have gotten a hold of somebody from Wheaton, it might have soared to the top of our list. But accessibility matters, and Wheaton's phones kept ringing and ringing.
Wheaton's website conveyed total care about its customers. It acknowledged how stressful moving can be. It offered extensive resources, including how-to guides, FAQs, video-packing demonstrations, and an incredibly helpful blog that explains how to pack like a pro (although it encourages the actual pros do the work for you).
Wheaton was fast and responsive online. We put in a request for an online quote and got a confirmation response almost immediately. Within 24 hours, we received an email with a ballpark estimate for a two-bedroom apartment move across the country.
Unfortunately, our user experience survey showed that moves with Wheaton turned out to be more like the phone experience and less like the web experience — 59 percent of respondents said they had a negative go. Bummer.
Arpin Van Lines – Least Satisfied Customers
Arpin had the most customers slap it with a 1-star rating, which we'd labeled straight-up "Terrible." In fact, the majority of its votes (35 percent) were for that score, and a paltry 43 percent had a mix of either neutral or positive experiences.
The user reviews for Arpin on MyMovingReview.com are equally as bad. Arpin has responded to every comment (usually asking the customer to send an email to a customer service address), but its tone seems downtrodden even when thanking happy customers: "We're happy that you were satisfied and would be willing to use us again. We wish all the best with your new home!"
One more to consider Stevens Worldwide Van Lines squeaked by in all our evaluations, but just barely. If you can't get the quote you want from one of our top picks, it might be worth a call.
Though Arpin did not respond to our online request for an estimate, there was no wait time when we called. The phone rang twice, Mary picked up, and we launched into it. Mary bantered with us about a band she enjoyed from the Austin area (where we said we were headed) before she assessed the size of the move, whether or not we needed the movers to pack for us (Oh yes we do!), and we scheduled the estimate six days away — a weekday afternoon, even though Mary offered some Saturday morning times too. It was a perfectly pleasant experience, but with so many people giving Arpin such low marks, we're steering clear.
Did You Know?
In-person quotes will leave you with the fewest surprises.
All our top companies offer to give moving quotes over email and the phone, but scheduling a person to come out to your home and doing a walk-through is the only way to get a truly accurate estimate of how much you're going to spend. Michael Danzig, marketing manager at 123movers, agrees: "An in-home estimate is the best way for a mover to give you the most accurate price quote. Also, never use a mover who does not give you a contract with a stated price." In fact, the FMCSA requires all its interstate moving companies to do an in-person quote if your home is within 50 miles of the mover's place of business unless you sign a waiver.
Basic quotes take into account two main things: how far you're going and how much all your stuff weighs. The latter is where the numbers can get loosey-goosey. Remember Joe and Rich from Long Distance Van Lines who wanted to know how many vacuums we had? That question isn't all that uncommon (even the little stuff can add up), and an agent walking with you through your possessions will be able to spot the difference between particle-board IKEA shelves and the solid-wood bedroom set passed down from your grandma.
If you're looking for a moving company for more than just moving — say packing and unpacking — that in-person quote is all the more important. How else will they be able to tell how long it might take to break down your bed?
Not all quotes are created equal.
Non-binding estimates are more like ballpark figures, not a bid or a contract. These are most common when you aren't quite sure of everything you'll be moving, and they're what you'll get in a phone or online quote. What you pay depends on the actual weight of your belongings, as well as your mover's tariffs (aka the rates it charges for certain services). Even though movers that give non-binding estimates are required to give a reasonably accurate dollar amount, always assume you'll be paying more — and always ask for your mover's tariffs up front.
Binding estimates (also called not-to-exceed estimates) require customers to pay the originally estimated amount regardless of their actual weight. If your mover underestimates that weight, you won't have to pay for their mistake. (Granted, that binding estimate is only for what you and your mover agree upon. If the garage sale you planned didn't go as well as you'd hoped and you have a lot left over, that will increase your costs.)
What happens if it overestimated the weight? It depends on the company. Some will still make you pay for the agreed-upon estimate; others will lower the costs. Your moving company should be up front about its policy and give it to you in writing.
If you have to file a claim, expect your payout to take weeks.
At the beginning of a move, movers will take a full inventory of your belongings, marking their condition. You should be there for that process so you are in complete agreement with everything they note.
Upon delivery, you or they will go through the inventory to make sure nothing was damaged in transit. If something was, it's up to you to file the claim (most moving companies give you up to nine months to do this, but the sooner the better). You can file claims online for some companies; others have dedicated phone lines. Regardless of how you submit your claim, the moving company will have to send a claims adjuster — either its own or one from a third party — to inspect the damaged property. It usually takes at least a week to have an adjuster sent out (or even to receive confirmation of the filed claim) and then additional time to process your payout.
The Bottom Line
Let's not sugarcoat it: Moving is a pain, and even if you hire the best moving company, it's no guarantee that it will be any less so. But a great service will be friendly and efficient online, on the phone, and in person — and if it has a good track record of getting from point A to point B without a mishap, all the better.
Take Action
Do your research. Taking the time to uncover any potential red flags is the best way to protect yourself from possible moving company scams.
"Look beyond the initial information and don't take reviews at face value. If the company you're looking at has an 'A+' rating, but has 45 complaints, I'd recommend you keep looking. A good mover will have between 2-10 complaints, all resolved," recommends Walker.
Get started early. It's best to start getting quotes at least five weeks before you plan on moving — rather than waiting until just before the big day. That way, you can find a company you like and it can fit you (and your in-person quote) on the calendar.
Another Top Pick
Get everything in writing. The contract you sign is called a Bill of Lading and it should detail out every little part of your move, from estimates to services provided, as line items. This can (and should!) include everything from how much you'll be charged for the move itself to whether or not the moving company will provide its own bubble wrap.
No matter what, have enough to cover 110 percent on delivery. Even with a binding estimate, costs can accrue. All those costs, and how and when they apply, should of course be detailed in your Bill of Lading. But, for example, if you forgot to tell someone about your hardbound encyclopedia collection and the costs increase, most movers will expect the original estimate plus 10 percent of the extra upon delivery — and the rest within 30 days.