The Best Options Broker
Three good options for options
Latest Update
October 28, 2016
The 30-Second Review
The best options trading platform isn't going to be an afterthought tacked on to an existing suite of products: it should be robust and easy to use. Beginners need enough support to learn the ropes and experienced traders are after low fees and powerful tools. We signed up, assessed the fees, took the tools for a spin, and narrowed it down to three top picks. The one that's best for you depends on what you're after.
Best for Beginners
Tons of online and in-person support, plus a practice platform that lets you try everything out with "paperMoney." The downside? Higher fees.
Other Top Picks
Lowest Fees

Rock-bottom pricing, but no research or strategy support.

Best Tools

Unrivaled tools & research with pricing that favors active traders.
There are a lot of brokers that are perfectly capable of trading options — nearly all of the big (read: old-school) names have an options platform integrated into their suite of offerings. But for those looking to really dive in, whether as a beginner just starting out or an active trader looking to level up, the best platform won't be something that's just tacked on.
How We Found the Best Options Broker
To find the brokers that cater specifically to options, we looked at 36 choices and analyzed their products. We prioritized the most important aspects:
Cost matters a lot when it comes to trading options. It's the very nature: part of the appeal of options is that the returns can be major even if you don't fork over a lot of cash up front, and many traders use options as a cheaper alternative to going long on a high-priced stock. Fees can add up and even wipe out the profits from any profitable trades. Granted, slightly higher fees may be worth it if a broker can provide other perks (say, excellent resources and education for beginners), but we wanted all our picks to have competitive pricing. We also wanted to avoid minimum balance requirements, or a set number of trades per month.
Easy-to-use interfaces are a make-or-break for most platforms. The price of options contracts can swing a lot over the course of a trading day; poking around a clunky options chain can literally cost you.
Education and resources are important, especially for investors who are getting their feet wet. Sure you've got a handle on multi-leg options trades, but do you know when it's the right time for a bull call spread? What's an iron butterfly? Not all traders will need hand-holding, but we wanted to find at least one excellent options broker we could recommend to newcomers.
Flexibility can be interpreted a few ways. For us, it meant the robustness of the platform (could we research and purchase stocks and ETFs in addition to options?); its flexibility (could we streamline a multi-leg options trade, or did we have to input them all separately?); and whether or not we could customize it to our liking.
It was quick work to eliminate the most expensive platforms, as well as the ones that had absolutely no resources or reports. To test ease of use and flexibility, we signed up for accounts and simulated making trades on all the rest. Three brokers rose to the top, and each brings something unique to the table.
Our Picks for Best Options Broker
Best for Beginners
TD Ameritrade Higher fees on an ultra-easy platform. Plus, tons of support and education.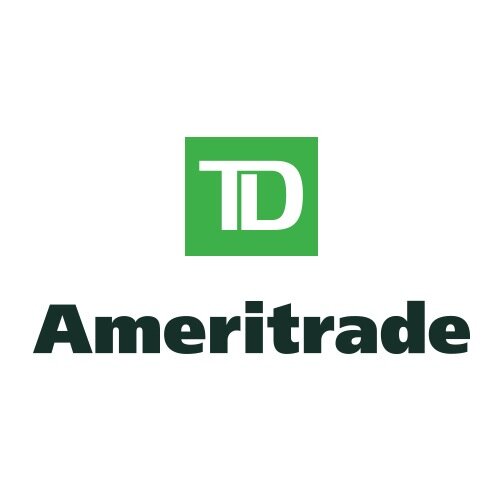 TD Ameritrade is one of the largest online brokerages in the market today, with over 7 million funded customer accounts and over $700 billion in total client assets, and despite its slightly higher prices, it provides the best platform for a beginner trading any product, options or otherwise.
For more novice traders, the platform supports the jump from trading stocks with the funds in an IRA to more sophisticated products like options. It's robust, plus it has the customer service and educational resources to make the transition. There are webinars and hours of on-demand videos that'll teach you about options strategies and how to literally execute those strategies on the platform.
TD Ameritrade is a full-service broker, and that full service (we're talking 24/7 customer service and 100 branches for face-to-face consultations) does come with higher fees. Barron's agrees, awarding it "best platform for novices" five years running. We can anticipate its service only getting better too. In 2016, TD Ameritrade started the process of acquiring Scottrade, another platform known for it's in-person customer service offerings.
In fact, TD Ameritrade is one of the best platforms for all levels of investors, serving up two discrete products: thinkorswim and Trade Architect. Thinksorswim is a desktop platform designed for an all-around trading experience: charts with real-time data, news tickers, 300-plus technical studies, alerts and alarms, heat mapping, options screeners, securities scanner, and more, all accessible in a single click. It's definitely for seasoned investors — newcomers will likely be overwhelmed — but it's worth bringing up because a virtual playspace called paperMoney allows even total novices to cut their teeth without risking even a single penny.
We recommend beginners stick to TD Ameritrade's web-based platform Trade Architect. It is nowhere near as robust as thinkorswim (and has nowhere near as jazzy a name), but it provides everything a new investor would want and it's ultra-easy to use. It's not bogged down with all the bells and whistles and live-streaming CNBC. Tabs at the top are simply categorized under jargon-free headings: account overview, watch lists, alarms, idea generators, and heat maps. Unlike thinkorswim, the platform is customizable. If you want more widgets, like say, additional stock tickers or video, they're there for the adding.
If beginner investors use TD Ameritrade's education library to learn the ropes, practice using paperMoney in thinkorswim, and then easily execute trades with Trade Architect, the slightly higher fee may suddenly seem worth it.
OptionsHouse isn't the most recognizable name in the industry, and that's probably because this online broker hasn't pursued an aggressive marketing campaign like some of the other brokers out there (remember E*Trade's old Super Bowl ads?). The company was founded in 2005 and was established to specifically provide options traders who demanded lower fees from the then burgeoning online brokerage industry. Those low fees are still what makes OptionsHouse so popular.
There's a $0 minimum deposit to join and options trade at $4.95 + $0.50/contract (stocks trade at a flat $4.95 fee). This is the lowest price in the industry. Only TradeKing comes close — matching that $4.95 options base fee, but charging $5 more than OptionsHouse for the exercise fee.
The OptionsHouse platform is striking if a bit chaotic — there are buttons, tabs, and menus all over the place. It's intuitive and there's a tutorial to walk you through, but to a beginner it might seem more like sitting in front of the controls of an aircraft than is comfortable. Beginners take note: OptionsHouse does have a virtual platform that's great for practicing. And, the tradeLAB makes dissecting options spreads simple — the green smiley face is good; the red frown is no good.
What you won't get for those low fees is strategy and research: OptionsHouse has about 30 technical studies; TD Ameritrade has 300.
It's important to note that E*Trade purchased OptionsHouse for a whopping $725 million in 2016. It is still unclear how any pricing structures or account features and perks will change after the sale is completed, but an OptionsHouse blog post suggests that E*Trade's tools and services will become available after the platforms merge.
Best Tools and Research
optionsXpress A one-stop shop within a major firm, with an options-native platform.
OptionsXpress was purchased by Charles Schwab back in 2011 to enhance Schwab's competitive edge in options trading. The result is a one-stop shop with an options-native platform that's pretty whiz-bang.
Everything happens through the desktop platform, Xtend, but all the trading tools are also on the optionsXpress web platform. It's fully customizable, and it's easy to find real-time quotes and market data, news and reports, and company background information. The Idea Hub scans the market for volatility, earnings, and income-based strategies and offers new trade ideas. With Walk Limit, you can set a few parameters, and it will scan updated market data and re-create an order you may have made at a higher price in the past. Sign up for the Xpresso newsletter and you'll get a daily email alerting you to the day's risks and opportunities.
Add to that an impressive library of educational resources, as well as access to all of Charles Schwab's investment research (and free access to its seminars and meetings at local branches), and a virtual trading platform that helps beginner investors practice all types of trading with $25,000 in fake cash. If you need help from a broker — to calm your first-timer nerves or to walk you through a complex strategy — they're ready to help and totally free, too.
The standard rates are steep, so we don't recommend optionsXpress to the casual trader. Make more than 35 trades a quarter and you'll click into "Active Trader" status and your fees will go down. Trade in volumes and there's another discount; trade contracts under a nickel and there's another discount. This is all to say the price structure favors the active. And while optionsXpress has a $0 account minimum and does not charge any annual or inactivity fees, if you leave, there is a $60 full outgoing transfer fee.
The Best Options Broker at a Glance
| | TD Ameritrade | OptionsHouse | optionsXpress |
| --- | --- | --- | --- |
| Options Price | $9.99 + $0.75 | $4.95 + $0.50 | $12.95 + $1.25 to $14.95 + $1.50 |
| Options Exercise Fee | $19.99 | $4.95 | $8.95 |
| Options Assignment Fee | $19.99 | $4.95 | $8.95 |
| Flat-Fee Trade Plan | $9.99 | $4.95 | $8.95 |
| Mutual Fund Trades | $49.99 | $20.00 | $9.95 |
Did You Know?
Options are contracts that allow an investor the right, but not the obligation, to buy or sell an asset on or before a set date.
Here's an example: Say you are a buyer looking for a specific vintage car and you end up finding one you just have to have. When you find it, however, you know you won't have any cash to buy it for another six months. You then negotiate with the owner to give you an option to buy the car in six months for a specific amount. If the owner agrees, you pay him a percentage up front for that option. The same scenario applies in the stock market – just for financial assets instead of vintage cars. If you were trading stocks, you'd be actually buying the car. Or, rather, not buying it since you didn't have the money.
Because options are simply options and not promises, if something happened to that vintage car — say it was sitting in the driveway and a tree fell on it — you wouldn't have to buy it. You'd still be out the price you paid for the options contract, but at least you wouldn't have lost all that money on a now-worthless pile of steel. And, if in those same six months something happens that makes the car go up in value, well, hey, you've already locked in your price.
The Bottom Line
If you're new, you should prize learning tools. If you're experienced, you'll need to choose between low cost or amazing tools. No matter what, options trading shouldn't be an afterthought tacked onto your platform.
Take Action
Best for Beginners
TD Ameritrade TD Ameritrade fees might be higher, but sometimes you get what you pay for.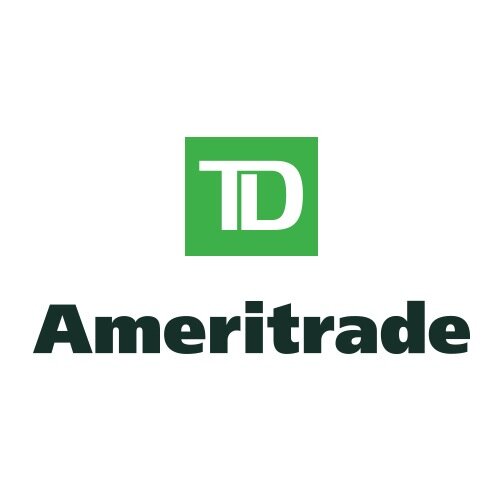 Consider your entire investment strategy. Don't make your final decision solely based on options trading if it's not the only kind of trading you'll be doing. These online brokerage firms all offer a variety of investment opportunities. You may want to take into account their extra perks or the price of their mutual funds, for example.
Know your expirations. Options are contracts that expire if they're not acted on and an expired contract is worthless. Make sure you understand your expirations and set reminders using your broker's platform, or on your calendar if you're not trading every day.
We find the best of everything. How? We start with the world. We narrow down our list with expert insight and cut anything that doesn't meet our standards. We hand-test the finalists. Then, we name our top picks.
The Latest
September 15, 2017
The best Bluetooth headphones should be comfortable to wear, easy to carry and use, and fun to listen to.
Check out our top picks.