The Best Solar Panels
Make the Sun Pay Your Electric Bill
Latest Update
July 27, 2017
The 30-Second Review
Solar panels are the best way to get your power for free. And while they're built to last for 25 years or more, it'll take some time to recoup your investment and not every manufacturer or installer will be around as long. An engineer and a solar expert confirmed our findings: The best panels have efficiency ratings that pack a powerful punch and come from manufacturers with a proven track record.
Best Overall
SolarWorld is the largest US manufacturer and a giant in the space. It's been producing panels for 40 years in both Germany and the United States and has nine panels that hit our benchmarks, including one with the highest efficiency rating out of all the panels we looked at.
July 7, 2017 — The producer of our top pick, SolarWorld, filed for insolvency on May 11, 2017. This doesn't necessarily mean bankruptcy, but the possibility is looming. Our runner-up, Canadian Solar, is also facing significant financial difficulties, as is much of the industry. We're planning a substantial update to this review to address these events, but in the meantime, we recommend Kyocera Solar's products, as the company seems to be on the most stable footing of our picks.

Carbon footprints on your mind? An electric bill that just won't quit? Solar energy is an increasingly popular antidote to both, but decking out a home with a solar array is going to sting a little: Between panels and soft costs like installation labor, mounting hardware, and electronic components, you can expect to shell out between $15,000 and $40,000. Yowch. Even if you receive a financial government incentive, it typically takes 15 to 25 years to break even. We're officially in long-term investment territory.
The bulk of your investment is going to come from installation costs. And that $25,000 range of possibility comes from a number of unique features on your home. Angle, sun exposure, and lifetime of your roof all influence installation. Getting a personalized estimate for your home, from a few different installers, is the only way to know how much solar energy could cost you.
Once you've picked an installer, you'll want to compare panel options. Good solar panels are powerful and efficient, and the best solar panels are manufactured by companies like SolarWorld, Canadian Solar, Axitec, Centrosolar, and Kyocera Solar — that is to say, reliable brands that aren't going anywhere.
How We Found the Best Solar Panels
We focused just on residential solar arrays (also called solar photovoltaic or PV systems), and went big and broad to start, compiling a long list of panel models from major vendors and industry reviews. From there, we weeded out any solar panel not currently in production. While discontinued panels may seem like a steal, engineer and professor Dr. Tom Lombardo warned us that "the first thing not to focus on is the price. Buying the least expensive panels may result in lower quality, and if the company goes out of business, the warranty is useless." With that in mind, we also eliminated solar panels from companies that were defunct, seeking bankruptcy protection, up for sale, or otherwise financially unstable, leaving us with 188 panels.
We cut companies that haven't been around for at least 10 years.
Best Up-and-Comer
Grape Solar In the past six years, Grape Solar has made a huge name for itself, especially in the portable and DIY solar panel space — and it has a significant presence at large retailers like Costco and Home Depot.
According to Green Tech Media, the solar panel industry is volatile, with a whopping 88 companies bankrupting between 2009 and 2015. The rate is beginning to slow, but a glut in the marketplace around 2011 so drastically lowered the prices of panels that manufacturers were (and some still are) having a hard time making a profit. The MIT Technology Review says these failing companies are better for the solar industry overall — a more competitive market with bigger profits is key in investing in new equipment and driving technology forward — but bad news for your warranty.
There are two standard warranties for solar panels: a 25-year performance warranty guaranteeing certain levels of electricity production, and a 10-year workmanship warranty covering the panel hardware, like the diodes and glass. (And Lombardo notes that panels can often last well beyond 25 years.) If the company that made your panels goes belly up, your warranties are void — and there goes your $40,000 investment. For our top picks, we chose companies with staying power. Newcomers: It's up to you to prove us wrong.
I think the solar PV industry is kind of like the "dot com" boom in the 1990s — many startups, most of which will fail, though some do succeed. It's not a perfect analogy, since it takes a lot more seed money to start a PV plant than to create an internet business, but the parallels are there.
Contenders Cut: 72 panels from 19 manufacturers
We required at least 230 watts of power.
Watts measure the "electricity production top speed" of a solar panel, or put simply, how much power each one can generate. Wattage helps determine how many panels to install: Take the full wattage that it takes to power your home and divide that by each panel's wattage. If the average US home usage is 5,500w and you're looking at, say, 300w panels, you'll end up needing 19.
But remember! You also have to take into account the total surface area of your roof that is good for solar: the part that has the right angle to the sun, southern or western exposure, and little to no shade. If you have a 1,200-square-foot home and assume around 40 percent is good for solar, that's only 480 square feet. Panels are, on average, 18.3 square feet and if you need 19 to power your home, you will use nearly 350 square feet of that space.
Take a lower-wattage panel though, say 175w, and you'll need almost twice as many panels to create the same amount of electricity — and therefore twice as much roof space. You can solve the space problem by getting more smaller lower-watt panels, but then you're increasing your installation costs.
The long and the short of it: You want fewer, higher-wattage panels. Because wattage is directly related to a panel's dimensions, 230w is by no means a hard-and-fast cutoff. Most solar panels average right around 200w (and the average on our list was 265w) so we skewed our picks to be the best. That said, if you have your heart set on a daintier solar panel that only outputs 200w, it could still be a great choice.
Contenders Cut: 19 panels from 7 manufacturers
And looked for an efficiency rating over 16.5 percent.
There's another, equally important metric that determines the number of panels you need: how efficiently each panel produces power. A 230w panel with an 8 percent efficiency rating would require twice the roof space of a 16 percent efficient panel of that same wattage. The industry standard for testing and determining efficiency looks like this:
which calculates the ratio of energy output from a panel to the input from the sun. More watts per surface area equals a higher efficiency rating. There is a massive amount of research going into increasing the efficiency of panels, both by developing new panel materials, as well as tweaking current designs to improve their ability to carry charges and let in light, but right now the average efficiency for solar panels is 16 percent.
Sixteen percent is plenty for a home, but pretty paltry in the big scheme of things. Of our remaining contenders, the average efficiency was 16.5 percent — we nixed anything less.
Contenders cut: 51 from 14 manufacturers
The manufacturer's customer service had to be top-notch.
In a perfect world, you wouldn't ever really talk to your solar panel manufacturer. Purchasing, setting up, and repairing your solar array are funneled through your installer — similarly, you wouldn't contact whoever made your shingles if your roof started leaking. All solar manufacturers have preferred installers; likewise, all installers use panels from their manufacturing partners. (You get to choose which path to go down: starting with the panel and then getting set up with their installer in your area, or picking an installer and then choosing from its preferred panels.)
In the event your installer goes out of business, though, contacting the panel manufacturer is the only way you'll be able to leverage your warranty if and when you need to. We want to recommend solar panels from companies with amazing customer service that can answer your questions and (if necessary) assist you in a jam.
We evaluated our remaining contenders on the quality of their websites — was it easy to locate basic information like warranty and company history? — as well as their telephone and email service. (Panasonic didn't return our phone calls or emails for over a week.) Five companies stood out as the best, and their panels made it into our top picks.
Contenders cut: 32 panels from 6 manufacturers
A note about panel price — and why we didn't factor it in.
We've talked a lot about what a hefty investment solar panels are and tossed out a big dollar range: between $15,000 and $40,000. The fact is that the price of panels doesn't vary much from company to company. The bulk of the cost of your solar array (upward of 70 percent!) is from associated soft costs, such as installation and hardware.
"Consumers should think beyond the panel to find an installer with a positive track record for residential projects," says Alexandra Hobson from Solar Energy Industries Association (SEIA). "Panels are an important part of a system, but only one part. Consumers need to pay attention to the total system hardware — panels, inverter, racking, and so on — plus installation quality and schedule, warranties, and then the costs." The only way to start tallying up those costs is to call different installers and get quotes.
Our Picks for the Best Solar Panels
Best Overall
SolarWorld SolarWorld is the largest US manufacturer and a giant in the space, having produced solar panels for 40 years in both Germany and the United States.
While we couldn't reach anyone by phone (just a friendly, targeted voicemail system), its email response time was fantastic and we were able to get most of our questions answered via its concise, well-laid-out website.
It has nine panels that hit our benchmarks, including the Sunmodule Plus SW 285-300 Mono (5-busbar), which at 17.89 percent, had the highest efficiency rating out of all the panels we looked at. It's not surprising: SolarWorld is at the forefront of technology innovation, announcing in 2015 that it had achieved a record-breaking 21.7 percent efficiency solar cell. The best solar panels currently available from SolarWorld are: Sunmodule Plus SW 285 - 300 Mono (5-busbar), Sunmodule Plus SW 280 - 290 Mono Black (5-busbar), Sunmodule Plus Mono 5-busbar (285W - 300W), Sunmodule Plus Mono Black 5-busbar (280W - 290W), Sunmodule Plus Mono Silver (280W - 295W), Sunmodule Plus Mono Black (280W - 290W), Sunmodule Plus Mono Black (275W - 290W), Sunmodule Protect Mono Black (280W), and Sunmobile XL Mono (340 - 350)
Runner-Up
Canadian Solar Based in (surprise!) Canada, this 14-year-old global company is only getting bigger.
A solid contender, Canadian Solar landed in our runner-up slot and there's no stopping its growth: In January 2016 it landed a $70 million investment from the International Finance Corporation to fund its module production facility in Vietnam and beyond. Its personable customer service staff made the company a standout, directly connecting us with a region-specific salesperson who had technical chops, but wasn't after the hard sell. Canadian Solar has a lineup of 10 panels all with killer wattage and efficiency: Dymond CS6X-P-FG, Dymond CS6K-P-FG, Maxpower CS6X-P, Maxpower2 CS6XA, CS6K-M, CS6K-M All Black, Quintech CS6K, Quintech Superpower CS6K, CS6P-P, and Quartech CS6P-270P
Second Runner-Up
Centrosolar Panels manufactured in Germany and the US that leverage super-efficient PERC technology.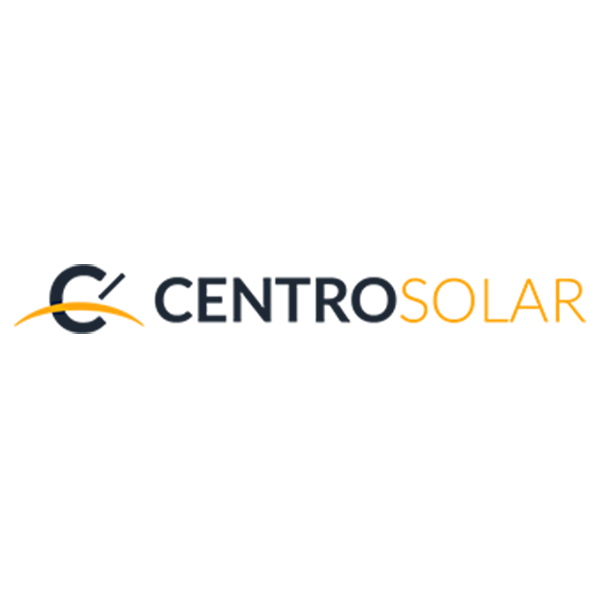 Another (solar) powerhouse, CentroSolar manufactures its panels in the US using German engineering. They are also taking huge leaps with their modules, leveraging PERC technology similar to what SolarWorld used to achieve its record-breaking solar cell — so no surprise that its efficiency rates were also at the very top of the panels we looked at. They have a trio of modules we like: C-Series Monocrystalline, C-Series HE Monocrystalline, and C-Series Multicrystalline - 270W
Best Customer Service
Kyocera Solar Kyocera Solar, a subdivision of the global giant Kyocera, was a standout for its customer service and helpful website.
When we called Kyocera Solar, we were put in touch with a helpful agent in less than a minute who walked us through all our questions, and an easy-to-navigate website pointed us to warranty info and panel specs quickly. (We were also digging the 51,000-module floating solar panel it's building on a reservoir near Tokyo.) That said, it only has one panel that met our expectations: KD200-60 Series KD265GX-LFB
Axitec not only touts a performance guarantee 6 percentage points higher than the industry standard, but also boasts a 12-year workmanship warranty — two years more than the other companies we looked at. We recommend the AC-270M/156-60S.
Other Solar Panel Companies to Consider
Overwhelmed by your options? There's another route to solar power you can take: companies like Vivint and SolarCity. These guys are big time, operating in multiple states and serving up one-stop solar packages, from quote to installation to monitoring. They've made their names in the Power Purchase Agreements (PPA) game — they install panels on your home for free, then you buy power off them at a lower price than you would your utility company. (Vivint operates entirely on this model; SolarCity also gives more traditional options like leasing and purchasing your solar array outright.)
Choosing to buy, lease, or set up a PPA comes down to personal preference. The perks of a PPA are that you have zero upfront costs and super-predictable power bills — you're locked into a set price per kilowatt-hour while a utility company can keep jacking up your rate.
Leasing your solar array is a lot like leasing a car: You're forking over cash every month for something you'll never ultimately own, but you also aren't taking on any responsibility (or any upfront costs) of maintaining a whole system.
Buying your solar panels outright is the only way to take advantage of any juicy government incentives that are available. Plus, when you own your array, you control everything; the system plus all the energy it produces.
Best Solar Panels: Summed Up
Did You Know?
There are three main types of solar panels.
Residential solar panels, though all silicon-based, come in three types and have their own pros and cons.
Polycrystalline panels are the simplest to manufacture and therefore the cheapest, although they can suffer in high-temperature climates and are slightly less efficient than their monocrystalline counterparts (although typically not enough for the average homeowner to worry about). These guys are bright blue and really stand out, as opposed to monocrystalline panels, which are uniformly black. Monocrystalline panels are longer-lasting, the most efficient, and perform better in low-light conditions, which makes them a little more expensive.
Black monocrystalline panels are generally more expensive than their blue polycrystalline counterparts, but they're also more efficient and more durable.
Thin-film panels, while growing in popularity, are the least efficient of all and require more soft costs. That said, they are light and flexible enough to be transformed into individual solar-powered roof shingles — so cool, and very much an indication of what to expect from solar in the future.
Solar shingles — roof shingles with integrated thin-film solar cells — serve two purposes and look nicer, but they aren't as efficient as traditional rigid silicon panels. Monocrystalline PV panels are more expensive than polycrystalline panels, but are more efficient, so you'll need fewer monocrystalline panels to produce the same amount of power.
Most people share their solar energy with their utility companies — but you can keep it all to yourself.
Net-metering is the most popular and cost-effective way to store electricity. It hooks your solar panels back into the power grid, so if your home needs more energy than your solar array can manage, it will automatically pull it in. On the flip side, when your system produces more than you are using, the excess flows back out in the grid — spinning your utility billing meter backward as it goes.
The other option is off-grid, where your electricity is all stored in a large battery bank on your property. The average US home uses 911kWh per month — about 40 batteries worth, which can add upward of $16,000 to your whole setup. That said, storing your energy off-grid means you can have electricity in even the remotest areas, or when the grid fails in a power outage.
You can score a pretty sweet deal on solar right now.
The federal government and various states and municipalities have a ton of subsidies to help transition communities into energy independence and reduce greenhouse gases. One of the most well-known incentives is the the Solar Investment Tax Credit (ITC), a federal 30 percent renewable energy tax credit, which has been extended by Congress through 2019.
Dr. Lombardo told us that he sees an even brighter future for solar: "Prices for PV are dropping, and at the same time, energy costs are increasing. When more utilities install smart meters, they'll implement time-of-use pricing, which means electricity will cost more during peak demand times like late afternoon. A PV array is a great way to reduce your energy bill, since PV will generate much, if not all, of your electricity during those peak hours."
Be sure to check your specific area for other types of incentives that can range from rebates to tax breaks to low-interest loans. The NC Clean Energy Technology Center has a nifty search tool for incentives by your ZIP code.
The Bottom Line
Adding solar energy to your home is a great — but massive — investment, so it's important to pick powerful and efficient panels from a reliable manufacturer.
Take Action
Do the math. If you're planning on moving before you recoup your initial investment, solar panels don't make a lot of financial sense. You can use a solar savings calculator to estimate your return, or crunch the numbers yourself to determine your monthly savings. First, divide the monthly output hours of your system by the kilowatt-hours you use per month to find what percentage of your bill solar would cover. (You can find your kilowatt-hours on your electric bill.) Then, multiply your electric bill by that percentage to see how much you could save a month — although assume it will typically be less since you won't always have perfect solar conditions.
We love our solar panels! They provide low cost, clean energy. The loan terms are excellent and the payoff, with the tax credit and incentives, is pretty quick. Their performance is not quite as strong as we had hoped, and the incentives are subject to change, potentially affecting payback. However, because we paid nothing down, and have a great loan, it continues to feel like we made a great decision.
Consider your roof. Since the bulk of the bill comes in the form of soft costs, make sure your roof has 15–25 years of lifetime left. If your roof needs to be replaced sooner than that, you could be saddled with removing, then re-installing, your panels. And before any of that, contact the company that installed your roof to check if adding solar panels may void its warranty.
Shop around for an installer. "A good installer will perform a complete financial analysis, including payback period," adds Dr. Lombardo. "They will also investigate local, state, and federal incentives, help the customer complete the necessary paperwork to obtain those incentives, and factor those into the financial analysis." Hobson agrees: "It's worth noting that there are many quality solar panels, regardless of their technology type. However, consumers should think beyond the panel to find an installer with a positive track record for residential projects." And the best way to find the right installer for your home is to get several personalized quotes. Click here to customize your search to fit your needs.
July 27, 2017 — While we rely on insight from industry experts to inform our choices, note that the opinions expressed in this piece solely represent the views of the Reviews.com editorial staff.