The Best Weight Loss Pills
The truth is hard to swallow
Latest Update
August 30, 2016
The 30-Second Review
There is no one weight loss pill that will zap away fat. At best, most diet supplements contain ineffective ingredients; at worst, they can be harmful. But when combined with healthy food, exercise, and a doctor's close eye, some can help you kick-start and maintain an effective weight loss plan. We talked with doctors and combed through over 350 supplements to find the best weight loss pill for sustainable weight control that won't endanger your health or totally waste your money.
Best Overall
Alli is the best for two very good reasons: It's the only weight loss pill proven effective for eliminating up to 25 percent of the fat you consume, and it's the only pill approved by the FDA. But those benefits come with some gnarly side effects, and at $0.58 a dose, it's expensive.
Runner-Up
Twinlab's Forskohlii Diet Fuel isn't a proven weight loss aid, but it contains several ingredients that show some evidence for helping with appetite control, like chromium, magnesium, and green tea leaf extract. Bonus: It isn't larded up with creepy additives.
The quest for weight loss in America supports a $20 billion industry. For anyone struggling for a healthier way to live, exercise and dieting alone can seem like a long, hard road — and many are looking for a little extra push. That's often where diet pills come in.
"In almost all cases, additional research is needed to fully understand the safety and/or efficacy of a particular ingredient."
The problem? Where to begin. Over-the-counter weight loss supplements vary widely in terms of ingredients and side effects. They are poorly regulated, and can be dangerous if taken improperly. And most research conducted on weight loss supplements is dodgy and scientifically inconclusive — the National Institute of Health's Office of Dietary Supplements states simply "the amount of scientific information available on these ingredients varies considerably … studies supporting a given ingredient's use are small, of short duration, and/or of poor quality, limiting the strength of the findings. In almost all cases, additional research is needed to fully understand the safety and/or efficacy of a particular ingredient."
Best Overall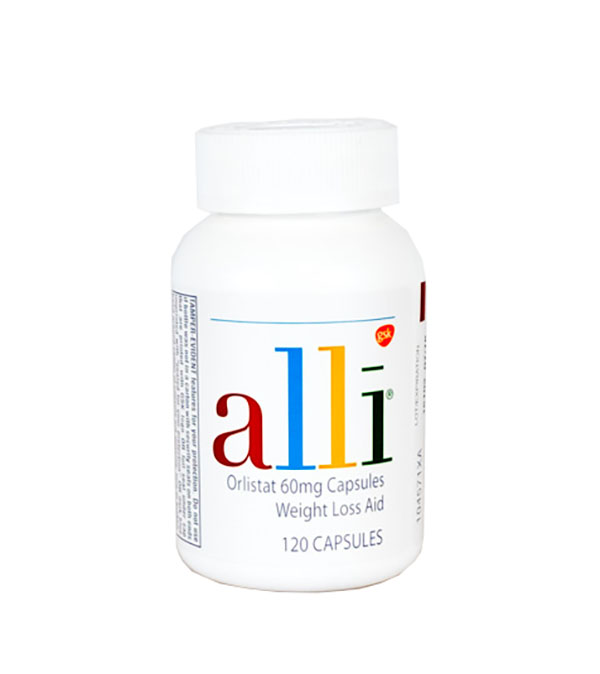 That said, we spoke to experts who believe that under the right circumstances, supplements can provide a boost to a clean diet and consistent exercise plan. Dr. Donna Ryan, professor emerita of Pennington Biomedical Research Center, cautions that most over-the-counter supplements are bunk, but supports the use of Alli as an effective and safe supplement for weight loss. Its active ingredient, orlistat, is the only weight loss supplement that science considers safe and effective — it works by preventing your body from absorbing up to 25 percent of the fat you ingest from food.
And that right there is your answer: If you're looking for a guaranteed way boost your weight loss progress without getting a prescription, plan to shell out about $70 for 40 days worth of Alli.
But what about the other weight loss supplements lining the aisles of drug stores and spamming your inbox? Because they are so tempting to try, we analyzed the ingredients lists of over 300 supplements to find a recommendation that, while unproven to have any effect on your weight, at least won't be harmful to your health.
We like Twinlab Forskohlii Diet Fuel most. It's a mix of magnesium, chromium, caffeine, medium-chain triglycerides, forskohlii root, and green tea extract, which purports to curb your appetite and aid in digestion. More important to us: There are no junk ingredients and its caffeine is in safe doses.
Our Pick for the Best Weight Loss Pills
Best Overall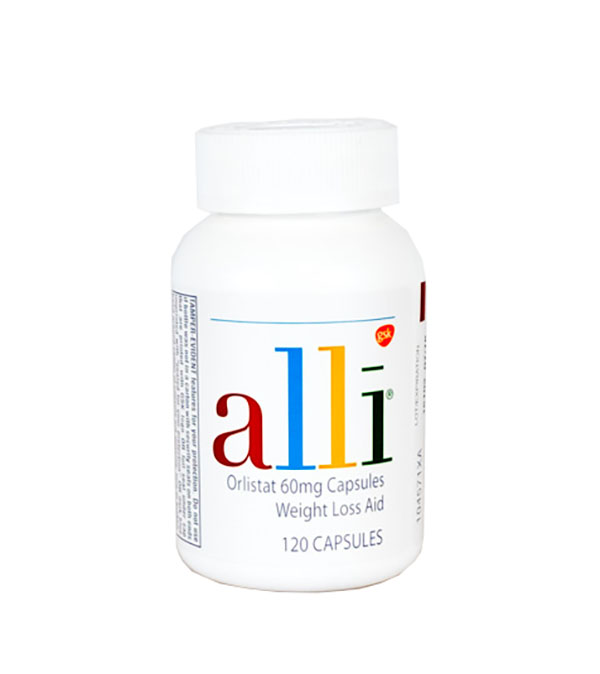 Alli emerged is our overall top pick for one very good reason: it is the only FDA-approved over-the-counter weight loss pill out there. Many supplements say they have "FDA-approved ingredients" or are manufactured in "FDA-approved facilities," but this is just marketing trickery — a way to lend credibility to a product that has no proof backing its claims.
The active ingredient in Alli, orlistat, has been subject to over 100 clinical studies. Alli delivers 60 milligrams of orlistat in an over-the-counter pill (it's available in double-dose prescription form as Xenical). According to Dr. Ryan, orlistat functions by blocking the enzyme pancreatic lipase. "Pancreatic lipase breaks down ingested fat and allows (fat) to be absorbed," she says. "Alli blocks the enzyme and fat can't be absorbed. Alli produces weight loss because you are not absorbing the calories in the fat that passes through your body, and it also helps you stick with a diet that does not have large doses of energy-dense fat." It claims to prevent your body from absorbing up to 25 percent of the fat you ingest through food, and can boost your weight loss progress up to 50 percent: for every 2 pounds you might lose with just a healthy diet and exercise, Alli claims to help you lose 3 pounds.
The science backs up these bold claims. The Journal of Nutritional Biochemistry found that overweight individuals on orlistat who followed a low-calorie diet "lost and maintained a modest but medically significant amount of weight. The loss was twice as high as that of subjects taking placebo."
At between $58 and $70 per bottle of 120 pills, Alli is far more expensive than other contenders. Suggested dosages are capped at three pills per day, one per meal with 15 grams of fat — a relief compared to other supplements that require the user to take up to nine pills a day. (Taking more than three pills per day won't increase weight loss gains.) One bottle yields just over a month's worth of dosages.
There's a big drawback: Alli's main side effect is closely connected to the mechanism that makes it effective. When your body doesn't absorb fat, your digestive system eliminates it in uncomfortable and even painful ways. Dr. Ryan notes that Alli is a motivator to stick to a balanced, low-fat diet because if too much fat is ingested, you can experience severe gastrointestinal side effects like stomach pain, nausea, diarrhea, and oily anal leakage. Yikes!
Those unpleasant side effects are intimidating, but they're also good motivators to develop and maintain a lower-calorie food plan. One more important thing to note: Alli can block your body's ability to absorb fat-soluble nutrients like vitamins A, D, E, K, and beta-carotene, so Dr. Ryan and the manufacturer recommend you take a multivitamin to compensate.
How We Found Our Other (Unproven) Top Pick
Talk to your doctor. Weight loss supplements often contain ingredients that can seriously interfere with medication or medical conditions that could occur with obesity, like diabetes and high blood pressure. Pay attention to all the ingredients in your chosen supplement — and ask your doctor about them before putting anything in your body.
We started with a list of 360 supplements pooled from sites like Bodybuilders.com, Walgreens, Piping Rock, Amazon, and CAM Formulas, plus "natural supplements" you can find at your local health food store. For each supplement, we compiled every ingredient so we could research them individually for efficacy and/or hideous side effects, using academic resources like Examine.com and The American Journal of Medicine. WebMD, Mayo Clinic, and The National Institute of Health provided additional perspectives from medical professionals and nutritional experts. We also looked at fitness and health sources like Livestrong.com to get a sense of how these supplements are most commonly used and what standard information is available to the public.
And then we got to work.
"In my over 20 years of nutritional practice, I have never suggested a diet pill to anyone interested in losing weight."
Not a great start. But Dr. Grazia's stance makes sense: diet and exercise have proven to be safe and effective in weight loss, whereas the various compounds found in most diet pills simply have not. Alli is the exception.
As the research is so frustratingly inconclusive and most medical professionals recuse themselves from recommending diet pills at all, our main process for disqualifying products was essentially "first, do no harm."
So we cut all proprietary blends.
"Proprietary blend" is about as shady as it sounds. Manufacturers use "proprietary blend" in lieu of listing specific dosages of included ingredients. It means you are operating in the dark: Ingredients could be present in ineffective or even dangerous amounts or combinations. Dr. Grazia confirms, "Proprietary blends can be no more than marketing deception, used to fool consumers into thinking that if it's a 'proprietary blend' that it must be good. There are no secret ingredients when it comes to supplements. Natural supplements cannot be patented and are available to all manufacturers."
As well as products with yohimbe bark or yohimbe bark extract.
Yohimbine – the active ingredient in yohimbe bark – might be a fat-burning compound and appetite suppressant, but it's also a potentially dangerous stimulant. By increasing adrenaline levels in the body, it can produce a fasting state that can help you burn fat and eat less, but it's also associated with extreme anxiety and can even trigger psychosis in those with psychological disorders. No good.
We cut products with bitter orange extract.
When Ephedra was taken off the market in 2004 after being linked to heart arrhythmia, strokes, and death, many weight loss pill manufacturers replaced the highly effective stimulant with bitter orange extract. Bitter orange's active ingredient synephrine is a similar stimulant that can increase metabolism and reduce appetite, but it carries major risks because of its high interactivity with other drugs. Research into its efficacy is shoddy, and its connection with severe health issues like heart attack put it on the blacklist.
And anything with too much caffeine or caffeine anhydrous.
While caffeine can increase your metabolism, curb your appetite, and is considered safe in doses of up to 400mg per day, too much is dangerous. We cut products with more than 200 mg of caffeine — the same thing we did in our review on best pre-workout supplements.
Caffeine anhydrous is a different ballgame: It's a dehydrated, high-concentration form of caffeine that rapidly absorbs into the bloodstream and is prone to causing overdose. Taking an incorrect dosage of caffeine anhydrous (or other forms of concentrated caffeine like 1,3,7-trimethylxanthine) can lead to high blood pressure, restlessness, irritability, nausea, and even death. Axed.
We also eliminated unnecessary or counterproductive additives.
You may notice... Our top pick, Alli, contains titanium dioxide (a potentially carcinogenic whitening agent) and a raft of other additives that would normally mean we'd never recommend it. But that's the power of being the only proven OTC weight loss pill on the market...
Unsurprisingly, many supplement formulas are stuffed full of fillers and junk like stabilizers and dyes. While color additives and preservatives are considered "food-safe" by the FDA, new research indicates they could be linked to physical and behavioral side effects. From a strictly scientific standpoint, we can't argue that ingesting these ingredients will definitely harm you — but avoiding additives can't hurt, so we erred on the side of purity.
We cut anything with silicon dioxide (an anti-caking agent), calcium silicate (another anti-caking agent), propylene glycol (antifreeze), shellac (found in nail polish and wood finish), maltodextrin (an artificial sweetener), and color additives like FD&C Red #40, Blue #1, and Yellow #6.
That left us with 126 supplements that won't necessarily help you lose weight — but they also won't hurt you.
Out of that group, we ditched "natural" or "organic" weight loss aids. Ultimately, these were cut because there's just no evidence that they work: "Organic" and "natural" are meaningless distinctions in the supplement market, and Dr. Grazia warns that they may be just as chemically processed as the alternative.
In addition, according to Grazia, many of the natural weight loss aids on the market contain ingredients that act as diuretics — therefore, the weight loss can actually be from water loss rather than adipose tissue. Other weight loss aids may contain "natural" stimulants that aren't safe for people with hypertension, a common condition associated with obesity.
We hand-picked from there, homing in on supplements that included a mix of the most promising ingredients. Amongst our list of nice-to-haves: chromium, magnesium, green tea, caffeine, and raspberry ketones.
Our Unproven (But Safe!) Alternative Pick
While perhaps not an outright weight loss aid, Twinlab Forskohlii Diet Fuel contains many ingredients that could offer some benefit for appetite control and organ function. But most importantly, its mix of chromium, magnesium, green tea leaf extract, forskohlin, and caffeine won't harm you. Let's see how it all breaks down.
Chromium can aid with digestion and metabolizing glucose. It might also help you build muscle mass — key for raising metabolism and keeping fat loss sustainable.
Magnesium might offer an array of benefits, including improving liver function, lowering bad cholesterol, and strengthening your bones. The caffeine in green tea extract could increase alertness and give you a nice dose of catechins — antioxidants that promote cardiovascular health and fat loss. A day's worth of Forskohlii Diet Fuel contains 100mg of caffeine, which is a bit more than an average cup of coffee. It's enough to give your metabolism a boost without creating counteractive side effects.
A rare bonus ingredient in the Forskohlii Diet Fuel: MCTs, or medium-chain triglycerides. MCTs are a form of saturated fatty acid thought to aid in weight management by increasing satiety and energy expenditure. (Ever heard the suggestion to eat a tablespoon of coconut oil a day to lose weight? MCTs are why.)
In fact, the only ingredient in Forskohlii Diet Fuel that didn't quite check out is what it's named for. Forskohlin, or forskohlii root extract, is a common ingredient in diet pills — popping up in 22 of our contenders — that manufacturers claim curbs appetite and increases fat metabolism. The National Institute of Health states that there have only been a few short-term clinical trials on the efficacy of forskohlin. Thus far, the research suggests that it has no effect on body weight, but it also confirms that there are no safety concerns reported as of yet. While we preferred to cut unnecessary additives, this one isn't a worry yet.
At $13 for a bottle of 60 capsules (one month's worth), Forskohlii Diet Fuel is 80 percent more cost-efficient than Alli — but scientifically, Alli is the better bet.
A Few More Diet Pills We Didn't Hate
BioGenetic Laboratories gcb Lean 800 ($20): This supplement is the only pick to contain raspberry ketones, a hot new ingredient with highly touted — but as of yet unproven — benefits. While they might push your body toward a calorie-burning state known as ketosis, BioGenetic Laboratories gcb Lean 800 missed the top slot for several reasons. This blend does not contain the liver-detoxifying elements that the top two picks do (lookin' at you, chromium) and raspberry ketones have so far only been rigorously tested in mice. What it does have is a good dose of magnesium, which we dig, as well as green coffee bean extract.
NOW LipoTrim ($12): NOW LipoTrim didn't make the final cut because it lacks caffeine, green coffee extract, and green tea extract. But it is chock-full of other things that could give you bursts of energy and aid in your workouts. Power duo chromium and magnesium make appearances, as do vitamin B6 and Choline (for increased energy), inositol (for circulation), and taurine and l-carnitine (two amino acids that serve as protein building blocks for building muscle). NOW LipoTrim might not have concrete weight loss aids, but its energy-increasing nutrients could function as workout boosters to help you stay on track.
Our Top Picks at A Glance
| | Price | Key Ingredients | Additives |
| --- | --- | --- | --- |
| | $70 (120 pills), $0.58 / serving | Orlistat (60 mg) | FD&C Blue No. 2, edible ink, gelatin, iron dioxide, microcrystalline cellulose, povidone, sodium lauryl sulfate, sodium starch glycolate, talc, titanium dioxide |
| | $13 (60 pills), $0.22 / serving | Chromium (200 mcg), magnesium, green tea extract (344 mcg), caffeine, forskohlin (125 mg) | Gelatin, caffeine, medium chain triglycerides, magnesium stearate. |
| | $20 (120 pills), $0.67/ serving | Raspberry ketones (100 mg), Green coffee bean extract (800 mg), magnesium | Microcrystalline Cellulose, Gelatin, Magnesium Stearate |
| | $12 (120 pills), $0.30 / serving | Chromium (200 mcg), magnesium, vitamin B6 (10 mg), choline (850 mg), inositol (1 g), taurine (250 mg), L-carnitine (100 mg) | Cellulose, Croscarmellose Sodium, Stearic Acid (vegetable source), Silica, Magnesium Stearate (vegetable source) and Vegetarian Coating |
A Closer Look at What Works (and What Doesn't)
Orlistat
This is the closest thing the diet pill world has to a silver bullet. It's the only ingredient clinically proven to lead to modest weight loss when taken as directed and in conjunction with a specialized low-fat diet. In over 100 clinical studies, orlistat was shown to be an effective pancreatic lipase inhibitor. Basically, it binds lipase (fats) together so that enzymes from the liver can't break it down and absorb it into the body. Fat passes through the body and is eliminated through the bowels. It blocks up to 25 percent of the fat you eat, but that effective elimination comes with unpleasant side effects like oily anal leakage and gastrointestinal distress. That discomfort is magnified if you eat extra-fatty foods. It's available as prescription medication Xenical, and in a half-dose as Alli.
Caffeine
In addition to orlistat, the only ingredient scientifically proven to increase calorie burning is caffeine. In weight loss pills, caffeine appears by itself, as yerba mate, or as green tea extract. Caffeine is a clean, safe way to boost your metabolism and shrink your appetite because it increases your body's resting metabolic rate, which in turn increases the "thermic effect" of a meal — in other words, how quickly and efficiently your metabolism breaks down your food when you eat.
Chromium and magnesium
Integrative dietitian, lifestyle coach, and dietary nutritionist Esther Blum throws some support behind these naturally occurring elements: She recommends chromium and magnesium to balance blood sugar, or glucose, which your body uses for immediate energy. Imbalanced blood sugar (your body having access to too much glucose at one time, or not enough) can lead to crashes in mood or energy, which in turn can result in intense cravings and poor food decisions. Chromium and magnesium might help mitigate this — but know that there's little hard evidence they have any significant impact on weight loss.
Raspberry ketones
Raspberry Ketones are the hip new weight loss fad. Basically, these are chemicals found in red raspberries that act upon a hormone called adiponectin, which might reduce appetite and increase fat burning. Ketones are a natural byproduct of a process called ketosis wherein a body deprived of carbohydrates and in need of quick energy will start to burn fat instead. This effect can be produced by fasting or while on a strict ketogenic diet – but it isn't necessarily safe. A buildup of ketones in your blood can cause severe dehydration.
And now for the dismal science: The only published studies on raspberry ketones and their efficacy in weight loss were conducted on mice, and while they have been shown to increase calorie burning, the concentrations needed to produce these effects are quite high. Examine.com, a website that collects scientific data on ingredients in supplements, currently considers it ineffective when taken orally.
Green coffee bean and green tea extract
Green coffee bean extract is a fruit extract and comes in a decaffeinated form. Proprietors claim it could inhibit fat accumulation and increase your body's ability to metabolize sugars. It's a bit of a mixed bag, scientifically: The NIH cautions that the clinical trials conducted on green coffee bean extract are of "poor methodological quality," but it also states that research has found a "possible modest effect on body weight." Considering that the NIH describes almost every ingredient we researched as having "no effect on body weight whatsoever," this places green coffee bean extract slightly above the rest. A close cousin, green tea extract, offers similar modest effects on body weight, but with the advantage of having undergone tests of "good methodological quality."
Did You Know?
Not everyone should take weight loss pills.
Although Dr. Grazia continues to recommend diet and exercise for proper weight management, he suggests that a good candidate for diet pills may be a "healthy overweight person who is less than moderately obese." According to the CDC, a "healthy overweight person" has a BMI of between 25.0-29.9, and no co-occurring health issues like high blood pressure or high cholesterol. (It's extra-important to check with your doctor on this: Some ingredients in diet pills — like conjugated lineoleic acid — can interfere with these conditions or medications associated with them.)
Your BMI is a measurement that compares your weight in reference to your height and can be useful, but not definitive, in assessing risks for weight-related illness. Due to concerns about obesity-related illnesses such as diabetes or high blood pressure, Dr. Grazia suggests that individuals who are in the obese territory (a BMI of 30.0 or over) or anyone with health issues should consult a doctor before moving forward with over-the-counter weight loss supplements. You can calculate your BMI here.
Eating too little won't help.
Experts warn that eating too little (with or without the aid of diet pills) will slow your metabolism and ultimately increase your body's tendency to store fat when you return to a normal diet. Also, not eating enough can throw your body into starvation mode, and your body will consume muscle mass. This isn't just a vanity issue: The more muscle your body has, the more calories it burns naturally. Muscle loss will work against your fat-loss goals!
Avoid appetite suppressants.
The use of appetite suppressants or supplements with stimulants can also have a backslide effect once you stop. While they may cause a short-term boost in energy, when you stop taking them your hunger could roar back something fierce, erasing the gains you made exercising.
Esther Blum joined Dr. Grazia in cautioning against using appetite suppressants. "People who restrict their calories destroy their metabolisms and experience long-term effects of slow metabolisms and increased hunger," Blum says. "The answer lies in supporting liver function and detoxifying the liver. Diets stop working because the liver becomes congested and is no longer able to metabolize fat from the body, especially if you are adding booze and sugar and junky chemicals into the mix."
Skip diuretics.
None of the supplements we recommended contained diuretics, which can cause dangerous levels of dehydration. Often marketed as water pills, diuretics like PharmaFreak RIPPED or GNC TotalLean Waterex capsules work via false promise: By forcing your body to expel water, they make you feel thinner very quickly. But the loss of water can't last, and as soon as you stop taking them, your body will gain water weight back fast.
Notify your doctor if you are taking other medications.
The FDA says simply: "Mixing medications and dietary supplements can endanger your health." Even small amounts of excess vitamins, stimulants, or minerals can change the way prescription medications are absorbed into your bloodstream, making them more or less potent and potentially causing physical side effects.
Take Action
Best Overall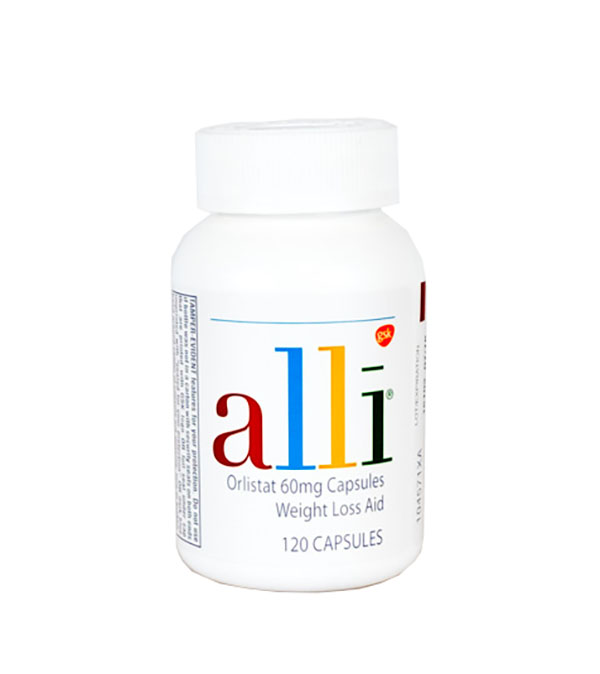 Enjoy moderate food intake. To paraphrase and expand on Michael Pollan's famous rules: Eat food, not too little, not too much, mostly plants. Choose a diet plan that fits your personality, lifestyle, and eating preferences, and consult with your doctor or a nutritionist for specifics.
Get regular exercise. Studies show that any increase in physical activity can help you shed pounds, particularly if you have a sedentary job. Building muscle mass will help you keep the fat off and raise your metabolism.
Drink plenty of decaffeinated fluids. Proper hydration will aid in exercise and overall physical performance while maintaining metabolism.
Get on a regular sleep schedule. Poor sleep can lead to weight gain, erode healthy exercise habits, and lead to bad food decisions.
Be realistic. Set realistic, attainable goals for weight loss. Aim for losing 5 percent of your body weight and see how you feel. Plan to lose no more than 1-2 pounds a week by burning 500-1,000 more calories per day than you consume. That's a sustainable level that makes it easier to not fall off the wagon or get discouraged.