The Best Home Warranty
Get reassurance on your biggest investment — as long as you read the fine print
Latest Update
March 20, 2017
We evaluated the coverage options of 61 home warranty providers, then went through the quote process of more than 20 of the top contenders. After 5 hours on the phone with sales reps and a whole lot of fine print, we found the best home warranty is the one with great coverage, an easy quote and claims process, and no funny business.
The Best Home Warranty
Best Customer Service & Most Flexible Coverage: American Home Shield
American Home Shield has been in the home warranty business for years and is an all-around good option. Its strength lies in its customizable coverage, which lets you avoid paying for protection that you don't need. AHS' Build Your Own Plan starts at $31.99 per month and goes up from there (although cheaper, non-custom coverage is available). You can also choose from a range of service fees — agreeing to a higher service fee can lower your monthly premiums. While AHS offers coverage for most run-of-the-mill home systems and fixtures, it's worth noting that the company doesn't stray far from industry standards. If you want protection against, say, plumbing stoppage or roof damage, a company like The Home Service Club might be a better bet. On the bright side? In an industry famous for unhappy customers, AHS comes off looking pretty good: It holds a B average on Angie's List and has also completed the voluntary process to achieve Better Business Bureau (BBB) accreditation.
Most Comprehensive Coverage: The Home Service Club
The Home Service Club is a newer player in the home warranty game and stands out by offering coverage for things that companies like AHS won't touch. This includes everything from whirlpool tubs and gas leaks to protection for your water softener. Customization options are a little more limited than AHS. You must select from one of two pre-made plans, which means you may be stuck paying for protection you don't actually need — but if you're looking to add to your existing coverage, HSC lets you incorporate a wide range of extras. Like AHS, the Home Service Club also lets you pick from several service fees (which, again, has the potential to lower your monthly premium). The fly in the ointment is HSC's customer service. The company currently has a C+ from the Better Business Bureau, and there are repeated customer complaints about denied claims and difficulty getting in touch with service representatives.
Best Repair Guarantee: America's 1st Choice Home Club
America's 1st Choice Home Club offers one service that really stood out to us: It guarantees its repairs. If you've ever had ongoing issues with your refrigerator or furnace, you'll understand why this is appealing. Most home warranty companies offer a one- to three-month guarantee — but if issues crop up outside of that time frame, you'll have to pay another service fee. AHC, on the other hand, will keep working on the problem at no extra cost as long as you hold a policy with the company. That said, AHC has a couple of substantial drawbacks. The company has markedly inconsistent customer service ratings: While it holds a B with the Better Business Bureau, a number of extremely unhappy customers have brought its Angie's List rating down to a D. We also found AHC's monthly fees to be a little high given the limited nature of what it covers. Its lowest-tier Bronze plan starts at $37 per month (on top of a required down payment), and it covers a very limited handful of systems and appliances.
Lowest Premiums: First American Home Warranty
Like American Home Shield, First American Home Warranty is a well-established company that's not likely to vanish overnight. Admittedly, it doesn't offer a lot of bells and whistles: You have limited policy options; the company doesn't cover unusual systems or fixtures; and it has only one set service fee ($75 a visit). But this structure has allowed First American to keep its pricing quite competitive. Basic plans start at $25 a month; Premium plans start at $41; and you can lower the cost of both plans further by paying up front for a full year's coverage. Before you buy, you'll definitely want to make sure that First American actually offers coverage for everything you need (don't expect it to cover things just because other warranty companies do). We'd also suggest getting a quote over the phone — we had some issues with its online quote tool.
The right home warranty policy can ensure you won't get caught needing to foot the bill to repair or replace large appliances, like your refrigerator, or major household systems, like your septic tank. If our refrigerator stopped working in the middle of the night, the last thing we'd want to worry about is whether or not we can afford to fix it.
So, we dug in to find out if a home warranty policy is really worth it, who it's best for, and which companies you should consider.
How We Found the Best Home Warranty Companies
We knew we'd need to get our hands on some contracts and compare the purchase experience with multiple companies in order to really figure things out, so our research team spent a full week compiling a list of home warranty providers, comparing their coverage plans, and gathering key data about each company.
With more than 100 hours of research behind us, we started to narrow our list of 65 companies down to the top contenders.
1

First, we cut any home warranty companies that focus only on particular appliances or systems.
Some home warranty providers focus exclusively on certain appliances or systems. For example, some of the companies we examined only cover basic appliances, while others only service big-ticket items like septic tanks or roofs. The average homeowner will want access to a variety of coverage options, so we cut any home warranty company that did not provide comprehensive coverage options that included both appliances and major household systems.
2

Second, we cut any home warranty companies that aren't available nationwide.
Availability was an important factor for us when we went through our review. A company might offer great plans and flexible coverage options, but if the service is not available in your area, it's obviously not the best option for you. Half of the home warranty providers in contention were available in fewer than 25 states — and 16 providers only offered service in 1 or 2 states.
Regional and local companies may have competitive plans, but because they serve a limited population, we can't recommend them to everyone. And for that reason, we chose to remove home warranty providers that aren't available in all of the lower 48 states.
A Note on Availability
Our research team went through the quote process with 22 of the top home warranty providers. All of these contenders claimed to offer service in at least 48 states, but as we went through the quote process, there were several instances where we could not find coverage for a number of major cities in states that were supposedly covered.
Even though those companies claimed to offer service nationwide, there were clearly significant gaps in their coverage. Ultimately, we decided to allow companies that claimed nationwide coverage to pass this round of cuts, even if we had problems getting quotes in some states where they claimed to offer service.
3

Then, we cut any home warranty companies that are primarily affiliates.
One of the most unexpected discoveries of our research was the intricate web of relationships between home warranty providers. As we worked through the quote processes, we had instances where smaller providers redirected us to larger companies; parent companies redirected us to regional affiliates; and there were a few companies where we were never able to completely pin down which organization would actually be responsible for the coverage.
Most of these companies were legitimate businesses that were fairly transparent about their relationship to other home warranty providers; however we also came across a few websites that presented what seemed to be legitimate, nationwide businesses, but when we looked closer were clearly lead-generation sites. These companies had no social profiles, no identifiable management team, and were not licensed in any of the states that require licensing. For example, when we called the primary "Get a quote" phone number listed at the top of Select Home Warranty, the person who answered the phone said she was with the claims department and when we inquired about wanting to purchase a new home warranty, she gave us the phone number for America's 1st Choice Home Club, a completely different company.
When you purchase a home warranty, you sign a contract with a specific organization — and that's the provider you'll turn to when an appliance breaks down. Any affiliate or lead-gen company you interacted with along the way has no obligation to help you and won't be there to solve your problems.
Because of this, we decided to exclude organizations that primarily act as affiliates or lead generation for other home warranty providers.
4

Only the home warranty companies with the best coverage options, quote process, and reputations made our final cut.
Before we moved forward and actually purchased a few home warranties, we wanted to make sure we were identifying the top providers. Our research team created a test that enabled us to evaluate and score the remaining contenders based not only on data, but also on our own personal experience with each company.
The test was based on the following criteria:
Coverage Options: We compared the appliances, systems, and additional add-ons that are available in comparable plans from each company. Companies with relatively generous coverage options received higher scores.
Quote Process: Our research team went through the quote process (both online and on the phone) for each of the top contenders. For their online quotes, companies received a score based on the quality of the site, access to information, and overall easiness of the process. For the phone quotes, providers were rated based on how long the quote took, whether we were sent through an automated system or spoke with a real person, and the easiness of the process.
Public Opinion: In order to approximate general public perception, we gathered customer-satisfaction scores from sites like Angie's List, and ratings from the Better Business Bureau (BBB). Home warranty providers received a Public Opinion score based on these inputs.
We excluded five contenders based on the weighted Coverage Options, Quote Process, and Public Opinion score. After extensive interaction with each company, we were well-prepared to make our recommendations.
Our Picks for the Best Home Warranty Companies
American Home Shield
American Home Shield is one of the oldest and best-known home warranty companies, serving over 1.5 million customers in all 50 states. Its main appeal, apart from widespread availability, is its flexibility.
AHS is the only home warranty provider that enables you to build a policy around your needs. The Build Your Own Plan allows you to protect any 10 or more of AHS' covered systems and appliances, with pricing that starts at $31.99 per month (though your cost may go up depending on the items you choose). This plan compares reasonably with the $35 to $50 most companies charge for a standard home warranty. AHS also offers cheaper Systems and Appliance plans if you don't need a custom solution — and a Combo plan that provides comprehensive protection for all major home fixtures. If you have a pool, guest unit, well, or septic system, you can purchase optional coverage for these, though they'll raise your premiums.
In keeping with its focus on flexibility, American Home Shield also lets you choose among a $75, $100, and $125 service fee. (The amount you pay when you need a repair.) Opting for a higher service fee can lower your premiums up to $12 per month, which we found enticing. You'll obviously have to pay more out of pocket when something goes wrong, but unless your house is completely falling apart, you're likely to recoup that cost many times over the lifetime of your policy. American Home Shield isn't the only home warranty provider to offer this flexibility, but it is rare.
With a history that stretches back to 1971, American Home Shield is a steady presence in the industry. And its 2016 acquisitions of Landmark Home Warranty and OneGuard Home Warranties (as well as its 2017 plans for expansion) are good indicators that it will be around for a long time to come. When you're purchasing a policy, that kind of stability shouldn't be underrated — the last thing you want is for your provider to go under right as you finally need to make a claim.
AHS currently has a B rating on Angie's List from over 4,000 people. While this might seem like lukewarm praise, we were actually pretty impressed — the home warranty industry is known for unhappy customers. The company has also received a B from the BBB, from which it's accredited. (Accreditation is a voluntary process that indicates AHS has made "a commitment to make a good faith effort to resolve any consumer complaints.") The company has still gotten quite a few complaints on both sites, although it's difficult to say whether this has to do with the service itself or with customers misunderstanding the policy terms.
If there's one area where AHS comes up a little short, it's coverage. It offers protection for all major home systems and appliances, but it's lacking a few of the "extras" provided by competitors, like plumbing stoppage and gas leak coverage. (Customers interested in these protections might want to check out The Home Service Club.)
One final thing we weren't wild about? You have no way to see your policy until it's gone into effect: According to a company rep, your policy will be sent to you seven to 10 days after its effective date (which itself is 30 days from the date you purchased it). You can view a sample contract in the meantime, but we would have been more comfortable if we'd been able to access ours immediately.
American Home Shield Pros: Customizable plans, and a strong reputation in an industry famous for unhappy customers.

Cons: Standard coverage options mean you'll need to look a provider like The Home Service Club for your whirlpool tub or water softener.
The Home Service Club
The Home Service Club is a newcomer to the home warranty industry, having been in business since 2008, but it's already attracted quite a customer base — largely due to its impressive coverage. In addition to major systems and appliances coverage, HSC offers hard-to-find protection against gas and water leaks, plumbing stoppages, and roof damage. You'd be hard-pressed to find a more comprehensive provider.
HSC does structure its plans differently than many competitors. There's no option to choose systems only or appliances only. Instead, there's a Standard Plan, which covers major appliances and basic home systems, and a Comprehensive Plan, which expands your systems coverage to include things like gas leaks, sump pumps, and whirlpool tubs — which aren't protected under most home warranties. And HSC has an impressive array of optional add-ons, ranging from the standard pool and well pump coverage to unique protection for roofs and water softeners.
Like American Home Shield, your Home Service Club premium can also vary depending on the service fee that you choose. HSC provides three service fee options: $65, $95, or $125 per call. Choosing a higher service fee will reduce your premiums significantly. For instance, a standard coverage plan paired with a $65 service fee will run you $54.95 per month — but if you raise your service fee to $125, you'll shave $20 off your monthly bill.
Purchasing a policy is quick and relatively painless. You can either call the company or fill out its online quote tool. Once you've chosen your plan and any optional coverages, you can pay right through the website. As with most home warranty providers, HSC has a 30-day waiting period before your policy is effective, but in the interim, you can still log in to your account and view the details of your contract.
While HSC is second-to-none in coverage, customer service is another story. The company earned only a C+ from the BBB (unlike AHS, it's not an accredited partner), and it was flagged as having a pattern of complaint. The BBB has received numerous reports of falsely denied claims, unexpected cancellations, and difficulty speaking to a customer service representative. The company responded to these accusations and says it is working hard on improving customer communication. But if this is a concern, you might want to check out American Home Shield instead.
The Home Service Club Pros: Comprehensive coverage that includes everything from gas leaks to whirlpool tubs, plus seemingly endless add-ons.

Cons: You're locked into one of two pre-made plans. Customer service is shaky (currently rated C+ by the BBB).
America's 1st Choice Home Club
America's 1st Choice Home Club has only been around since 2009, but it's already large enough to provide service in every state. That said, it's got some serious drawbacks. While it scores points for a low service fee and for offering guaranteed repairs for the lifetime of your policy, its warranties are expensive for what you actually get. And in an industry known for unhappy customers, AFC has been called out for especially bad service.
First, the good: AFC's repairs are guaranteed for the lifetime of your policy. And this is impressive. Say you have a repairman fix your refrigerator — and it breaks again. Whether a week or six months down the road, AFC will pay for the second repair without charging you another service fee. Many competitors, including American Home Shield and the Home Service Club, only cover repairs for 60 to 90 days. (After that, you have to pay if the item needs servicing again.)
AFC's service fee is a low $60 per call, but unfortunately, that means premiums are comparatively high. Its Bronze plan, which only covers air conditioning, heating, and water heaters, costs $37 per month — plus a $100 down payment. Many of AFC's competitors will cover all the systems and appliances in your home for that price. If you can afford the high up-front cost, it's better to pay each year in full, though even that will only save you an extra $15 to $20 annually.
As far as coverage, AFC protects most major home systems and appliances, but it charges extra for things that are normally included under a standard warranty. If you have a built-in microwave, hot water dispenser, or central vacuum you'd like to protect, you're better off going with another company (like the Home Service Club or American Home Shield) that won't charge you extra.
America's 1st Choice Home Club doesn't have an online quote tool, so you'll have to call to purchase a policy. But this was surprisingly easy to do, and the customer service reps we spoke to seemed knowledgeable. In fact, it was the only company we called that was willing to answer our questions without forcing us to hand over our personal information first.
AFC received a B from the BBB, but other sources paint a more disheartening picture. On Angie's List, the company received a D from 84 people, with quality and professionalism being the biggest issues, and it's met with similar complaints on Yelp. These aren't uncommon concerns in the home warranty industry, but the other companies on our list seemed to generally provide a higher-quality experience.
America's 1st Choice Home Club Pros: It guarantees its repairs for as long as you hold a policy.

Cons: Inconsistent customer service (currently rated B by BBB and D by Angie's List), and high monthly fees.
First American Home Warranty
First American Home Warranty has been a fixture of the home warranty industry for over 30 years. Its policies lack the flexibility and comprehensiveness of some of its competitors, but it makes up for this with affordable premiums and a low service fee — a rare combination. If your budget is tight, First American is definitely worth a closer look.
Its Basic Plan covers major appliances, while the Premier Plan also covers home systems. Unlike many home warranty providers, First American doesn't offer a systems-only plan (if that's what you're interested in, we'd suggest American Home Shield). First American also doesn't give its customers a choice of service fees, but its flat rate is pretty affordable at $75 per call.
Given the low service fee, we were pleasantly surprised to find that First American's premiums start at $25 per month (for the Basic Plan). With a comparable service fee, typical appliance plans from competitors tended to range from $35 to $40 per month. And at $41 per month, the Premium Plan is also competitively priced. If you can shoulder a high upfront cost, you can get your rates down even further: the Basic Plan only costs $300 if you pay the whole year in full, and the Premier Plan will run you $492.
But note that you could end up paying more than this depending on what type of coverage you need. Air conditioning, for instance, is usually covered under a standard home warranty, but First American requires you to pay an extra $9 per month for it. (Although, conversely, we suppose this could be a good thing — if you live in a home without air conditioning, you aren't being charged to protect a system you don't have.)
First American is also missing a few common coverages. Most home warranty providers offer protection for freestanding ice makers, doorbells, and telephone wiring, but First American doesn't. These aren't likely to be make-or-break features for many homeowners, but if you're interested in a truly comprehensive warranty, First American might not be the best fit.
You can purchase a First American home warranty online or over the phone, but we found the online quote tool to be glitchy. Several times, it told us our ZIP codes were invalid, leaving us unable to move forward. A phone call was much easier, and we were able to get a quote in a few minutes.
Product Name Pros: Competitive pricing, with basic plans starting at $25 and Premium plans starting at $41.

Cons: Limited policy options, one set service fee, and a finicky online quote tool.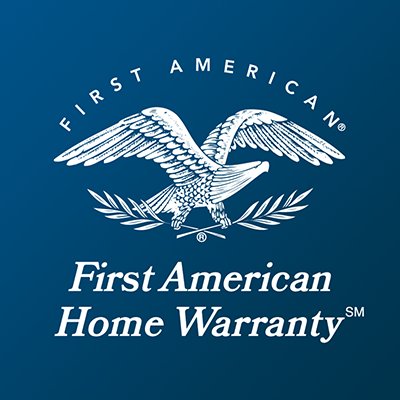 What We Learned While Researching the Home Warranty Industry
At the outset of our research, we assumed that home warranties were similar to auto insurance — everyone should have coverage, and it can really be worthwhile to pay for the most coverage you can fit into your budget.
However, after researching the industry, we made two important discoveries. The first is that the home warranty industry doesn't have a stellar reputation, and the second is that, when doing the math, a home warranty may not actually be the right choice for everyone.
Expert's Corner: Tips from Industry Professionals
Gregg Cantor is the fourth-generation owner/CEO of Murray Lampert Design, Build, Remodel; Vice Chairman of the Board of BBB San Diego for 20 years; and co-host of The Home Pro Show. You can find out more at LinkedIn, Twitter, or the Murray Lampert website.
Cantor's Expert Home Warranty Tips

When reviewing a home warranty coverage plan, sometimes you have to account for resulting fallout work. For example, cabinet modifications when replacing built-in appliances due to changes in size/configuration, or concrete work covering an in-ground pipe.
With the added electrical components to newer appliances, especially Energy Star-efficient appliances, it's made it more difficult to repair if you are not a trained and certified factory repair specialist. Attempts on your own may void the appliance/system warranty.
If you're buying a new home, ask the selling realtor to select your own plan for them to purchase. If the home is already covered by a plan, ask the existing provider for a list of contractors that would be servicing your ZIP code and make sure they are licensed and bonded according to state laws.
The industry reputation needs improvement.
After reading hundreds of online reviews from happy and unhappy customers, we found that misunderstandings about what home warranties actually cover were at the heart of many customer complaints. Some homeowners seemed to have the impression that a home warranty was a fast-pass to all-new appliances, which is absolutely not the case.
To be fair, there is a lot of room for improvement in the home warranty industry when it comes to transparency. After immersing ourselves in home warranty research for several weeks, it was easy to see why the casual consumer might think they're getting more coverage than they actually are: Most contracts are really tough to digest and critical contract details are buried deep in the fine print.
The most satisfied home warranty customers were the ones who had appropriate expectations about what their home warranties actually covered. That means you'll have to read all the fine print and ask a lot of questions before you sign a contract.
Common customer complaints about their home warranties:
Pre-existing conditions: If your appliance has already had work done for a problem, it probably isn't covered. That means that home warranties on older appliances tend to be less valuable than on appliances that are brand-new. This is also why it's a good idea to ask about any repairs that have been made on appliances in a home you're considering buying.
Waiting periods: If your dryer breaks down just a few days after you've purchased your warranty, you may feel like you got lucky — unless you purchased a home warranty that has a waiting period of 30 days or more.
Deductibles and other fees: Like other forms of insurance, home warranties generally have a deductible that must be met before coverage kicks in. In addition, you'll have to pay a service fee when a contractor visits your home for the first time. The service fee is paid out of pocket and ranges from $50–$125 depending on the provider.
Upfront payment and long reimbursement windows: Even if your home warranty covers the bulk of the repairs, you'll still have to pay for them up front at the time of the fix, which means you'll need to have a savings or a line of credit to cover the cost. You may find yourself waiting two to three months to get recouped.
Limited service provider network: Some home warranty providers allow you to select your own contractor when an appliance or household system needs repairs, but in many cases, homeowners are restricted to a specific network of contractors and service repairmen associated with the home warranty provider. A limited network may mean you have to wait longer for repairs, while an under-qualified network may leave you with a subpar fix.
Experts on the Home Warranty Industry's Mixed Reputation
Home warranties are better suited for certain homeowners.
During our research, it became clear that a home warranty can be an excellent option for certain types of homeowners. It also became clear that there are instances where a home warranty may not be the best option.
When a home warranty is a good fit:
Prospective home buyers and sellers. Though home warranties are largely advertised as consumer-facing products, the truth is that one of the main reasons people buy a home warranty is to help their house sell faster or appear more attractive. According to a 2014 industry study, homes with warranties spend approximately 11 days fewer on the market and sell for more than $2,300 more, on average. That's far more than the average cost of a home warranty and could definitely be worth the price if you're trying to sell. As a buyer, a home warranty is an added bonus, because it ensures the appliances that come with the house are covered, regardless of their age. A home warranty is especially appealing if it covers extra household items, which may be costly to replace, like an in-ground sprinkler system.
Homeowners with appliances that may need to be repaired, but not replaced. Here's the tricky part about appliances: They all have a different lifespan. While a refrigerator can easily last 10 years or more, a washing machine tends to start to break down after just five. Part of this is due to user error — caring for your appliances can increase their lifespan by several years — but it's also just the nature of owning a home. If your appliances are old enough that they'll need repairs soon, but not so old that you want to replace them, a home warranty could save you big money on the repairs, especially if several appliances malfunction in a single year.
Homeowners with multiple properties. If you're regularly renting out your home through a service like Airbnb or have multiple rental properties, your appliances are going to have added wear and tear, and replacing them regularly might get costly. A home warranty can be a good investment in these situations, because it will ensure that if something goes wrong, you're not out of business while you're waiting to pay for repairs.
When a home warranty may not be the best option:
Buyers of brand-new homes. A newly constructed home should already have coverage in the form of a builders warranty, which usually lasts for two to five years. For this reason, an additional home warranty is unnecessary.
Homeowners who are looking to remodel. Unlike car insurance, which can sometimes help vehicle owners afford a new car after an accident, home warranty companies tend to push for repairs over replacements. If you're looking to replace your appliances, a home warranty is not the way to do it — not only will you be spending money you don't need to spend on the annual rate, but also you won't be able to get the new appliances you want.
Homeowners with appliances that are very old or very new. Similarly, brand-new appliances are most likely covered under their own warranties. And because it's unlikely that they'll begin to have troubles for several years, you probably don't need to add extra coverage. Conversely, if your appliances are very old, you may be better off saving your money for replacements, not repairs.
Experts on Whether Home Warranties Are Worth It
Is a home warranty right for you?
For many homeowners, the decision to purchase a home warranty is a no-brainer. The peace of mind that comes with being protected against unexpected expenses is well worth the monthly or annual premium.
But unless you're willing to break out a spreadsheet and conduct some financial analysis, deciding whether or not a home warranty is a wise financial decision can be a more challenging matter. Each appliance and system has its own life expectancy and costs associated with repair or replacement.
We developed a tool to help you visualize the replacement costs associated with the most common appliances and systems.
Other warranties may already have you covered.
One question homeowners often have is whether or not their existing coverage, or the coverage that came with their individual appliances, overlaps with their home warranty. Gaps in coverage can end up being extremely costly — whereas paying for too much coverage is a waste of money, as well.
Home insurance
Home insurance, which a lot of homeowners have, covers your house itself against natural disasters, thefts, or other accidents that could cause damage to the structure or the interior. And while it might help you buy a new television if yours is stolen in a break-in, it doesn't cover repairs to appliances, and therefore, doesn't offer much in the way of overlap. It's a good idea to have a home insurance policy even if you don't get a home warranty to cover your individual appliances.
Home builders warranty
A home builders warranty, however, does cover many of the same things as a home warranty. These warranties usually come with newly constructed homes, and exist to ensure that consumers aren't getting a raw deal when purchasing a new house.
According to the FTC, new homes typically come with warranties that "generally offer limited coverage on workmanship and materials relating to various components of the home, such as windows; heating, ventilation, and air conditioning (HVAC); plumbing; and electrical systems for specific periods."
They do not cover appliance repairs, though — but since all of the appliances will likely be brand-new and covered under the manufacturers warranty, an additional home warranty probably isn't a good fit.
If someone just bought a brand-new home with all-new appliances and systems, they might not need a home warranty — if anything does break down, it should be covered under a builders warranty.
Manufacturers Warranty
In a new home, it's possible that the appliances, which are most likely also new, are still covered by their manufacturers warranty. In this case, you may not need a home warranty at all, because your appliances and your home are covered. If they aren't already covered, even a basic home warranty will cover most appliances.
The best way to decide which coverage you need is to carefully read any warranties that came with your house or your appliances to determine exactly what is covered. Then, look for gaps in coverage and establish how best to fill them.
Best Home Warranty Companies: Summed Up
More Home Warranty Reviews
We've been digging deep into home warranties for several years now, and we've started publishing additional reviews. However, we haven't finished updating them to be consistent with our latest round of research. Be on the lookout for updates in the upcoming weeks.
Take Action
Read a few sample contracts: It's tempting to skim through lengthy service agreements, but when it comes to home warranties, the best way to ensure you don't get stuck with an unexpected bill is by taking the time to read the fine print of your contract. Reading through a few sample contracts (The Home Service Club, American Residential Warranty, and American Home Shield) can also help you get more comfortable with a purchase before you commit to a provider.
Conduct a home inventory: Finding the best home warranty requires doing the math on what you need and what you can afford. Conduct an inventory of your own appliances and major systems, calculate approximate repair and replacement costs, and determine if a home warranty is right for you.
Maintain your appliances. Attempting to repair certain appliances can actually void your home warranty, but regular maintenance won't. With or without a home warranty there are definitely actions you can take now to keep the appliances you do have running longer.