Showing results for
Did you mean:
Sorry, something went wrong. Please refresh your browser and try again.
Last updated on
June 5, 2018
Comcast Xfinity Internet Review
Reliable high speeds, widespread availability
Prices starting at $29.99 per month
Cable internet speeds from 15 Mbps to 300 Mbps
Fiber speeds up to 2,000 Mbps in certain areas
Consistently reliable speed delivery
Similar Products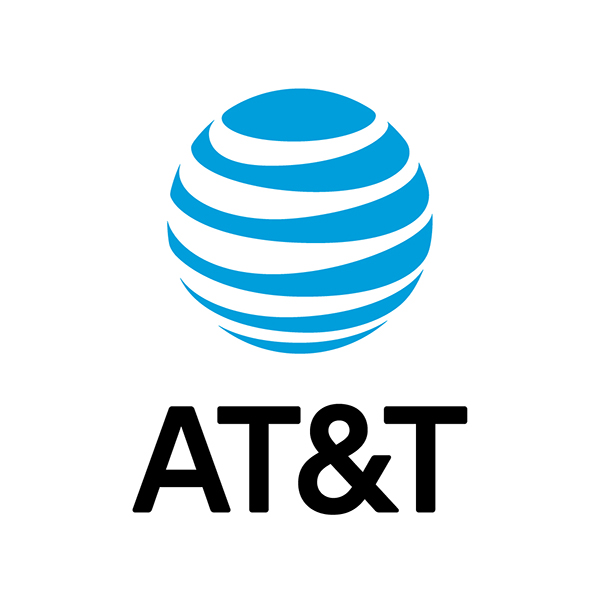 Xfinity by Comcast
If Xfinity by Comcast is the main — or only — cable internet option where you live, then we have good news for you: Comcast is one of the best internet service providers (ISPs) in the U.S. It offers a wide variety of plans, with download speeds ranging from 15 to 2,000 megabytes per second (Mbps). That's among the fastest on the market. Comcast is also the most widespread provider, with far-reaching service in 39 states and Washington DC.
To top it off, Comcast is ranked among the most reliable ISPs. What does that mean for customers? It means you're a lot more likely to actually receive the internet speeds you pay for. Xfinity takes second place nationwide for its ability to deliver on advertised speeds (scoring just below Optimum). Perks like reliability and diverse internet packages help to make up for Comcast's one real drawback: its traditionally low-rated customer service.
The Claim
Comcast claims that Xfinity Internet delivers the most reliable high-speed Internet and WiFi for all devices, all the time.
Is it True?
Pretty much. Technically we can't call Comcast the most reliable provider, as Optimum's score eked past it in the Federal Communication Commission's (FCC's) latest report. But Comcast's rating is nothing to sneeze at: It passes the 80/ 95 benchmark, meaning that at least 80% of customers receive advertised speeds 95% of the time. In terms of reliability, Xfinity beats most cable internet providers — and it far surpasses DSL and satellite options.
It's also worth mentioning that, while Optimum took home gold for reliability, it only serves four states. Xfinity Internet is available in 39. This means that in every state Comcast serves — besides Connecticut, New Jersey, New York, and Pennsylvania — it really is the most reliable option. It's also likely to be one of the fastest; in 2017, the internet performance ratings site SpeedTest.net ranked Xfinity as the fastest internet provider nationwide. Available speeds vary by location, so be sure to use our ZIP code tool to check plans in your area.
Product Overview
Best for
Reliable service that's available almost anywhere
Not For
The most affordable internet packages
Comcast Xfinity Features
States Served

39

Price

$29.99 - $84.99

Maximum Download Speeds

15 Mbps - 300 Mbps

Maximum Upload Speeds

5 Mbps - 20 Mbps

Standout Features

Rated Fastest Internet Provider by SpeedTest and Netflix in 2017
Wide variety of plans ranging from 15 Mbps to 300 Mbps (and beyond, with fiber)
Save money on cable internet, TV, and phone lines with Xfinity bundling

Data Caps

1 Terabyte (TB): Included with all plans
Unlimited: Optional for an additional $50 per month

Fees

Modem rental: $10 per month
Data overage fee: $10 for every 1 GB past your monthly limit, up to $200
Unlimited data (optional): $50 per month

Customer Approval Ratings
Reliably Fast Internet
Xfinity Internet not only promises some of the fastest speeds available — from 15 Mbps up to 2,000 Mbps — but also does a great job keeping that promise. This means Comcast customers are more likely to actually experience the download speeds they pay for than, say, Cox Communications or AT&T customers. Proven reliability is the reason Xfinity was rated Fastest Internet Service Provider by both SpeedTest and Netflix in 2017.
Generous Data Allowance
Xfinity Internet technically has a data cap, but most customers will never have to worry about maxing out their internet usage. Comcast sets its limit at 1 terabyte (TB) per month in most states; for context, that means two people could play online games 24 hours per day, for 30 days straight, and still have enough data left over to watch all 629 episodes of The Simpsons in high-def. In other words, Xfinity Internet will feel unlimited to most people.
If your household does use more than 1 TB of data per month — think, multiple people streaming on multiple devices every day — Comcast has a solution. The company offers an Unlimited Data Option for an extra $50 per month. However, Comcast recommends signing into your account to monitor your personal data usage before making the upgrade. You may find that 1 TB of data stretches farther than you think.
Flexible Data Plan
Xfinity also offers money-saving data plans for light internet users. If you only use WiFi to check email and surf the web (rather than streaming or gaming), then you may be eligible to enroll in Comcast's Flexible Data Option. This plan credits $5 back each month to customers who use less than 5 GB of data. Before enrolling, though, be sure to verify that your data usage truly falls below that 5 GB mark — if not, you'll be charged $1 for each extra gigabyte, up to $200 per month.
High-Tech Modems
Like most ISPs, Comcast rents you a modem for $10 per month. Unlike most ISPs, though, renting Comcast's XFi Gateway comes with perks. The Gateway lets you take advantage of Comcast's Xfinity app — so you can troubleshoot network errors without calling a technician, figure out where your dead zones are (and how to fix them), and set rules on your Wi-Fi network. It's also an easy way to enforce parental controls on your network, as you can restrict the hours your kids are allowed online and which sites they can visit. Overall, Xfinity's router makes installing and tinkering with your internet much easier than most companies.
Millions of Hotspots
Comcast offers a hotspot program called Xfinity WiFi, which allows you to connect to millions of free Xfinity Wifi hotspots nationwide. This is particularly useful if you're trying to avoid draining your cellular data plan. All you need to do is download the app, find a nearby hotspot, and connect to Wi-Fi instead.
Ultra High-Speed Network Options
Comcast is currently in the process of rolling out Gig-speed Internet — an ultra-fast fiber internet option that can reach download speeds of up to 2,000 Mbps (2 Gbps). The catch? Gig-speed connection is still in its early stages, and only available in a handful of cities. It's also costly: Xfinity's fastest fiber option rings in at a stunning $300 per month, with $500 installation and $500 activation fees. The lower-tier, 1 Gbps plan costs $70 per month (for the first 12 months) — which is more reasonable, but still spendier than most cable internet plans.
In short, Gig-speed is probably overkill (and likely unavailable) for most people. But if your household has a lot of heavy internet users, or you need an instantaneous connection, Comcast's Gig-speed is among the fastest on the market and may be worth the price.
Possible Drawbacks
Poor Reputation for Customer Service
ISPs don't rate highly for customer service, and Comcast is no exception. It has a reputation for long wait times to reach a representative and difficulty disconnecting services. The American Customer Satisfaction Index, which conducts thousands of customer surveys annually, ranks Comcast as eighth best out of 12 providers. J.D. Power, another independent third party, gave it fourth best ISP (out of five) in the North Central US and Eastern US for customer service. That said, Comcast is striving to make improvements by hiring more representatives and creating appointment slots to reduce hold times, so customers should see improvements in the future.
Tends to be Pricier
Xfinity Internet isn't always the best value when compared to the competition. For instance, a $30 per month package only gets you 15 Mbps with Xfinity, but up to 60 Mbps with Charter Spectrum. Of course, it's worth remembering that Xfinity is more likely to meet its promised speeds than many other providers — so paying less with another ISP may still mean slower internet.
The Competition
| | | | | |
| --- | --- | --- | --- | --- |
| | Comcast Xfinity | Cox Communications | AT&T Internet | Charter Spectrum |
| States Served | 39 | 19 | 22 | 45 |
| Connection Type | Cable | Cable | DSL | Cable |
| Price (for the first 12 months) | $29.99 - $84.99 / month | $29.99 - $119.99 / month | $40 - $60 / month | $29.99 - $89.99 / month |
| Maximum Download Speeds | 15 Mbps - 2 Gbps | 10 Mbps - 1 Gbps | 50 Mbps - 100 Mbps | 60 Mbps - 100 Mbps |
| Data Caps | 1 TB | 1 TB | 1 TB | N/A |
| Broadband Now Customer Approval Rating | 40.8% | 45% | 41.1% | 50.1% |
Cox Communications
Cox Communications fares better than Comcast Xfinity when it comes to customer service; in 2017, it won best customer service in the Western U.S. from J.D. Power. However, Xfinity plans generally offer better value than Cox. Both companies' base internet tiers start at $30 per month — with Xfinity that gets you 15 Mbps download speeds, while with Cox it only gets you 10 Mbps.
AT&T Internet
AT&T is one of our favorite Internet Service Providers, and also earned top marks in J. D. Power's customer satisfaction awards. As with all ISPs, plans and pricing vary by location — but most people will get a little more bang for their buck with AT&T. For example, a $40 plan from AT&T caps out at 50 Mbps, while a $30 Comcast plan only gets you 15 Mbps. However, most AT&T plans do require you to purchase a bundle with DIRECTV, so it may not be the best for people who want internet alone.
Charter Spectrum
Charter Spectrum internet plans start at 60 Mbps, while Xfinity plans start at just 15. For those higher service tiers, Charter tends to be a bit more affordable (between $5 and $20 less than Comcast). It also doesn't impose data caps, and will pay up to $500 to buy you out of your current contract. That said, Charter doesn't even begin to reach Xfinity's highest speeds, at 1 Gbps. If you live in an internet-loving household and need high-capacity downloading speeds, Comcast Xfinity is likely a better bet.
Comcast Xfinity FAQs
Where is Comcast Xfinity available?
Comcast Xfinity is the most widely available cable internet provider in the U.S., with service in Washington, D.C. as well as these 39 states: Alabama, Arizona, Arkansas, California, Colorado, Connecticut, Delaware, Florida, Georgia, Idaho, Illinois, Indiana, Kansas, Kentucky, Louisiana, Maine, Maryland, Massachusetts, Michigan, Minnesota, Mississippi, Missouri, New Hampshire, New Jersey, New Mexico, New York, North Carolina, Ohio, Oregon, Pennsylvania, South Carolina, Tennessee, Texas, Utah, Vermont, Virginia, Washington, West Virginia, and Wisconsin.
Coverage varies by ZIP code, so be sure to check your address and see which Xfinity plans are available where you live.
What is the fastest Xfinity internet speed?
In most areas, Xfinity offers internet speeds between 15 and 300 Mbps. Prices range from $30 to $85 per month for these packages. Certain areas also have access to Gig-speed Internet, Comcast's ultra-fast fiber internet option. Gig-speed offers downloading speeds up to 2,000 Mbps — but it's less accessible and much more expensive than traditional cable internet. To see which plans are available in you area, try using our ZIP check tool.
What Comcast Xfinity speed should I be getting?
The right internet speed for your household depends on how many devices you use, how often you're on them, and what activities you primarily do on the internet. The table below can serve as a guideline to get you started. Once you're signed up, we also recommend checking data usage in your Xfinity user account. This is a good way to ensure that you're not in danger of exceeding data limits, or paying for more speed than you actually need.
| | | | | |
| --- | --- | --- | --- | --- |
| Number of Devices | Light Use | Moderate Use | Heavy Use | Constant Use |
| 1 - 3 | 5 - 10 Mbps | 15 Mbps | 25 Mbps | 50 Mbps |
| 4 - 7 | 15 Mbps | 25 Mbps | 50 Mbps | 100 Mbps |
| 8 - 10 | 25 Mbps | 50 Mbps | 100 Mbps | 150 Mbps |
| 10+ | 50 Mbps | 100 Mbps | 150 Mbps | 200+ Mbps |
What is the difference between Comcast and Xfinity?
The short answer: there isn't one. Xfinity is owned by Comcast — it's the company's cable TV, internet, and phone branch. The two names are sometimes used interchangeably when talking about these services. You may also see it called "Comcast Xfinity" or "Xfinity by Comcast." All names refer the same suite of TV, phone, and internet services provided by Comcast.
The Bottom Line
The first step in choosing an ISP is to see which companies are available in your area, and to compare plans and pricing offered by those companies. If Comcast Xfinity has service where you live, then it's likely to be one of your best options. With multiple speed tiers, decent value, and certified reliability, Comcast tops much of the competition. And while customer support has been a sticking point for the company, efforts to improve its service point toward a more positive customer experience in the future.