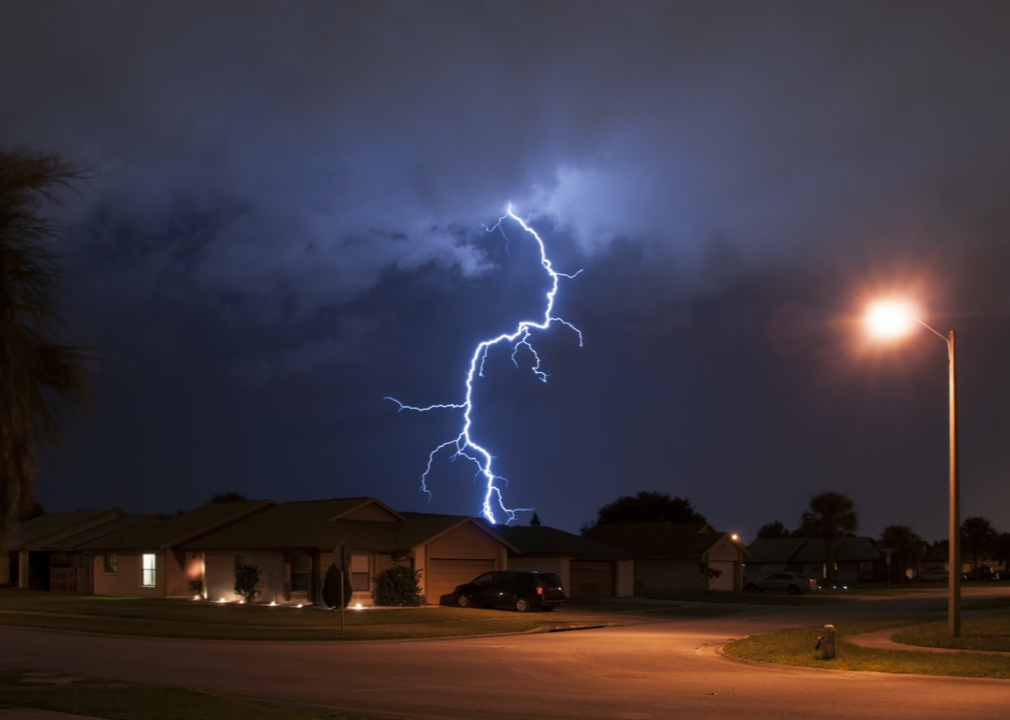 John Panella // Shutterstock
Homes are typically a homeowner's most valuable asset, and homeowners insurance protects that investment. In 2018 (the most recent data available), 5.7% of homes had an insurance claim, according to Verisk Analytics' Insurance Services Office. The types of claims depend greatly on geography and destructive weather like hurricanes and winter storms. Sinkholes, for example, are generally rare across the U.S. but common enough in Florida and Tennessee for those states to mandate homeowners insurance companies to offer coverage. Wildfires, on the other hand, do the most damage in California.
Reviews.com compiled data on homeowners and renter's insurance from the Insurance Information Institute and ranked the most expensive types of homeowner loss claims according to average claim severity, which is a weighted average from 2014–2018. Damage from fire and lightning is widespread across the U.S. and accounts for the costliest homeowner loss claims by a long shot: From 2014–2018, the average claim for damage done by fire and lightning was $79,785. The second most expensive loss claim—bodily injury and property damage—is nearly a third of fire and lightning severity, at $26,872 an average claim, according to the Insurance Information Institute.
Homeowners insurance covers not just the home itself, but the personal possessions within it. It also covers liability for property damage or injuries to the homeowner—and the homeowner's children and pets—cause to others. Flood and earthquake insurance is not covered in standard policies, and is bought separately in places at risk for those natural disasters. Homeowners insurance breaks down into three types of claims: property damage, liability, and credit card and others. Property damage is the leading claim, both by severity and frequency.
Continue reading for the eight most expensive types of homeowners insurance.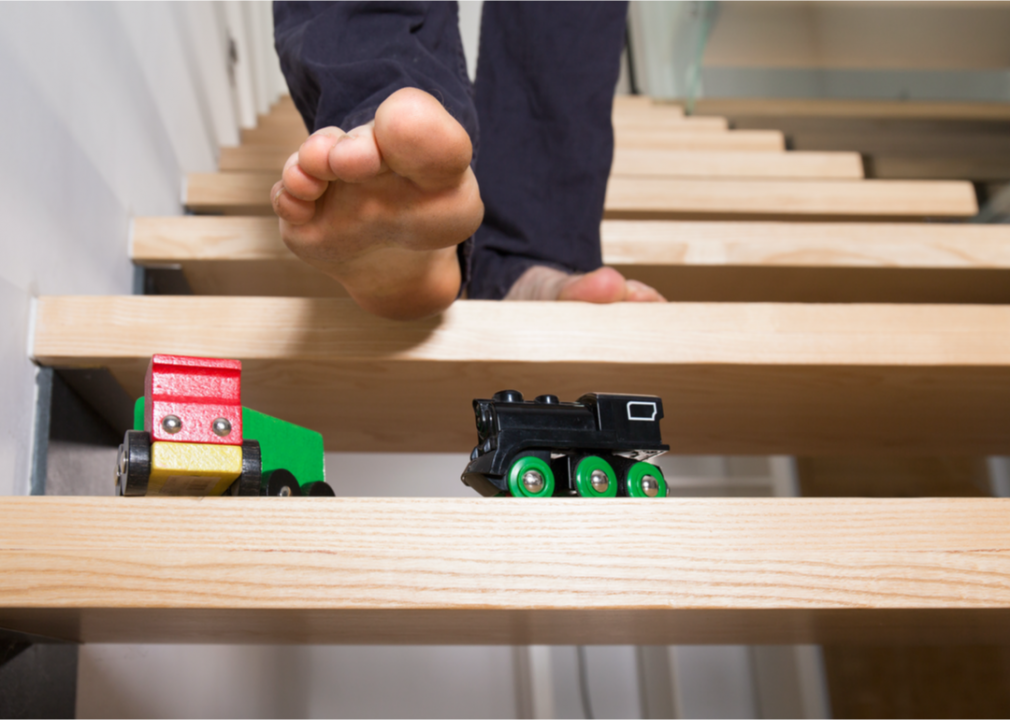 photographee.eu // Shutterstock
#8. Medical Payments and Other
– Average claim severity (2014-2018): $3,707
– Claim frequency (per 100 house years): 0.03
Liability is split into two categories: "Bodily injury and property damage" and "medical payments and other." Claims falling under the "medical payments and other" liability category are consistently the lowest in terms of expense paid, within the category and overall claims. Medical payments cover injuries suffered by visitors (regardless of who is at fault), covering the various ways people can hurt themselves in other people's homes. If medical treatment is required, expenses are paid by the home insurance company so liability claims need not be filed against the homeowner personally.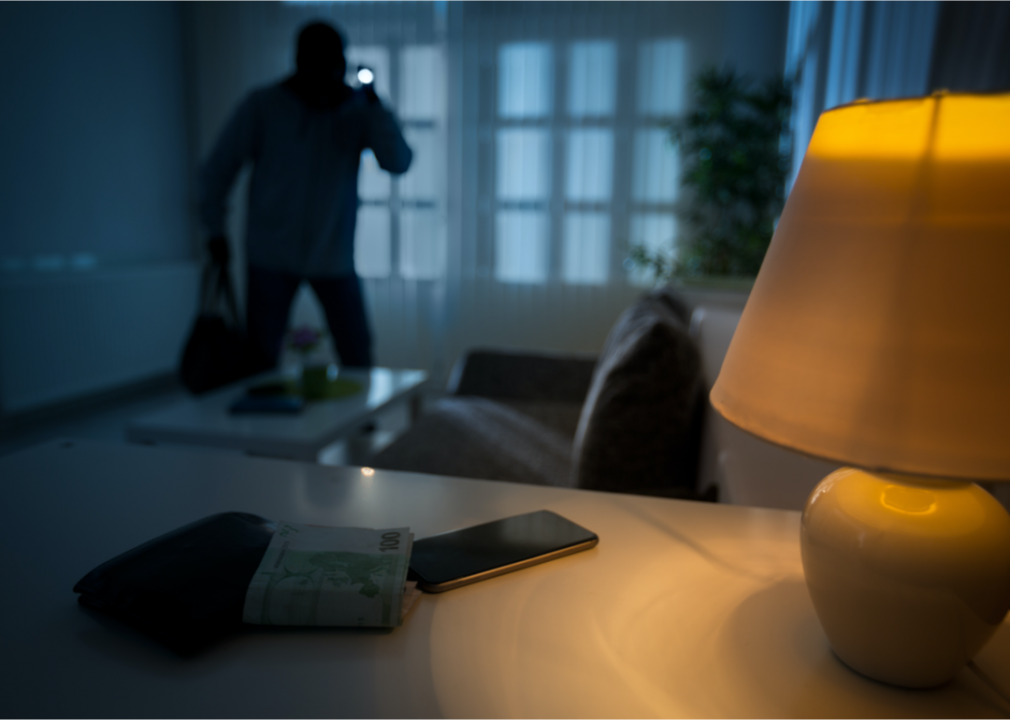 Lucky Business // Shutterstock
#7. Theft
– Average claim severity (2014-2018): $4,391
– Claim frequency (per 100 house years): 0.26
A police report is required to file a claim of home theft, which has decreased slightly since 2014. In addition to basic house upkeep, it's a good idea to take photos of each room and keep a list of valuables to show insurance adjusters, should you be a victim of theft.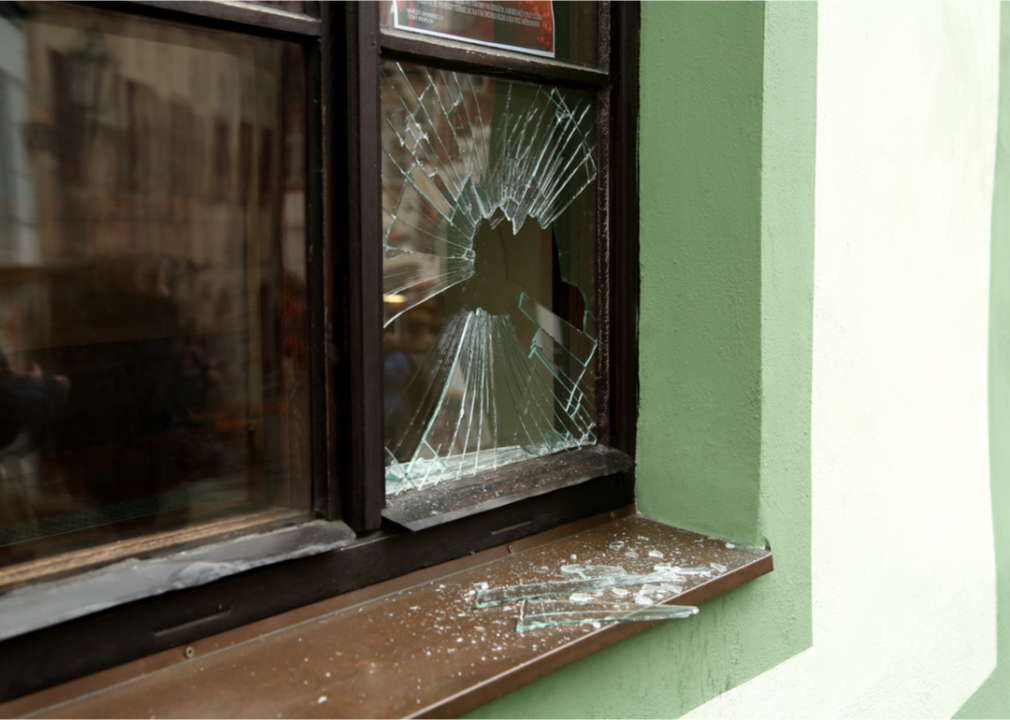 Marina N. Mak // Shutterstock
#6. All Other Property Damage
– Average claim severity (2014-2018): $6,598
– Claim frequency (per 100 house years): 0.64
Property damage that doesn't fit into the categories of wind and hail, fire and lightning, water damage and freezing, and theft, are categorized under the miscellaneous "other." This can include damage to your house through things like vandalism or an asteroid hitting your roof, and damage to exterior structures outside of the house proper, like a neighbor driving through a fence or gazebo.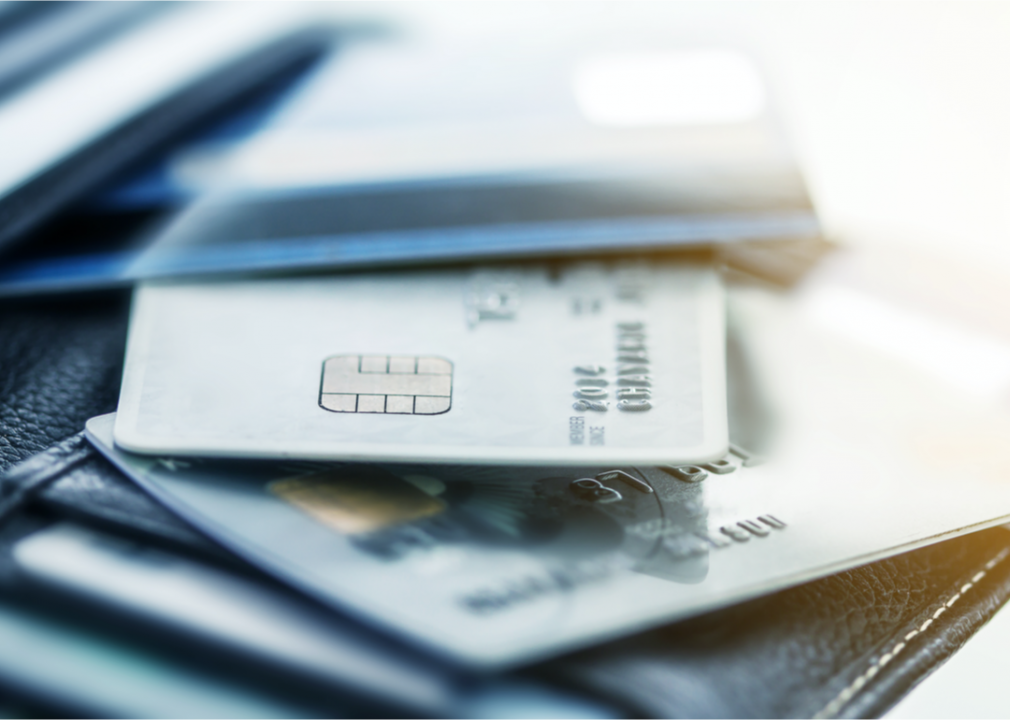 Cozine // Shutterstock
#5. Credit Card and Other
– Average claim severity (2014-2018): $8,273
– Claim frequency (per 100 house years): Less than 0.01
Many homeowners don't realize their homeowners insurance policies generally offer ID and credit card theft coverage in some form. This can include some coverage for credit and debit card fraud, as well as ID restoration—an increasingly important area of coverage as homeowners install new technology that connects their identities and bank accounts to devices like thermostats and gadgets like Amazon's Dash Buttons.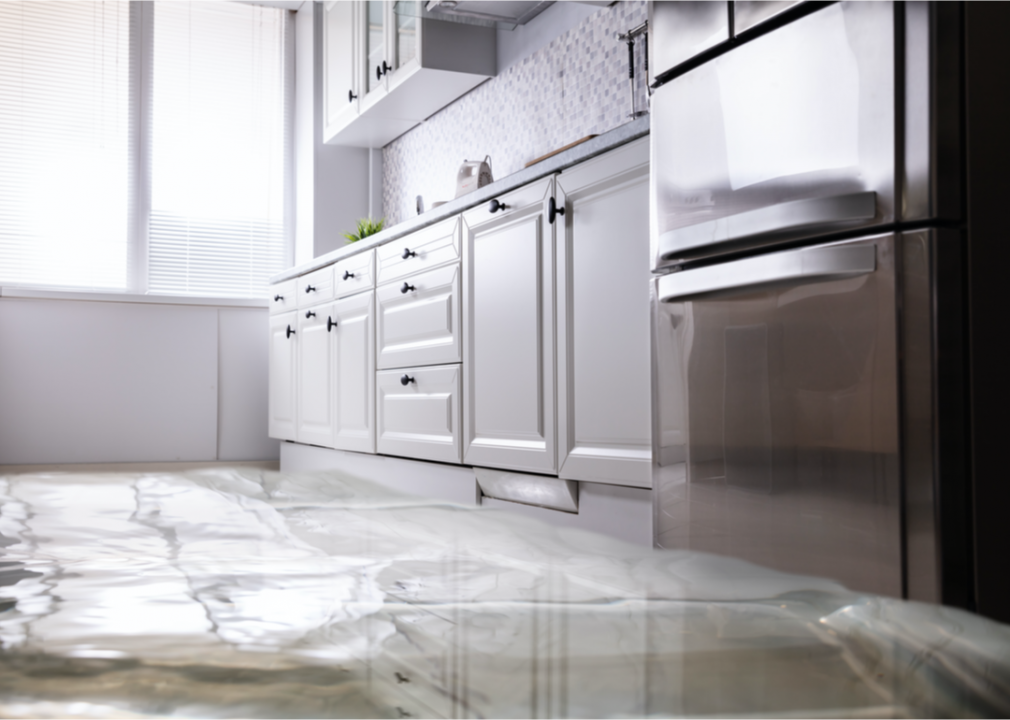 Andrey_Popov // Shutterstock
#4. Water Damage and Freezing
– Average claim severity (2014-2018): $10,849
– Claim frequency (per 100 house years): 2.05
Damage from water may occur from freezing pipes that burst, or the soggy headache of a flooded basement after a washing machine malfunctions. Water damage and freezing insurance claims don't cover areas where neglect or failure to upkeep a house or yard is to blame, as in cases where a roof in need of repair lets in water. Flood insurance is a separate policy and not covered in the standard homeowners insurance plans, and so not included under water damage. If lightning hits a tree that falls on the roof and lets in water that way, however, insurance will cover the damage.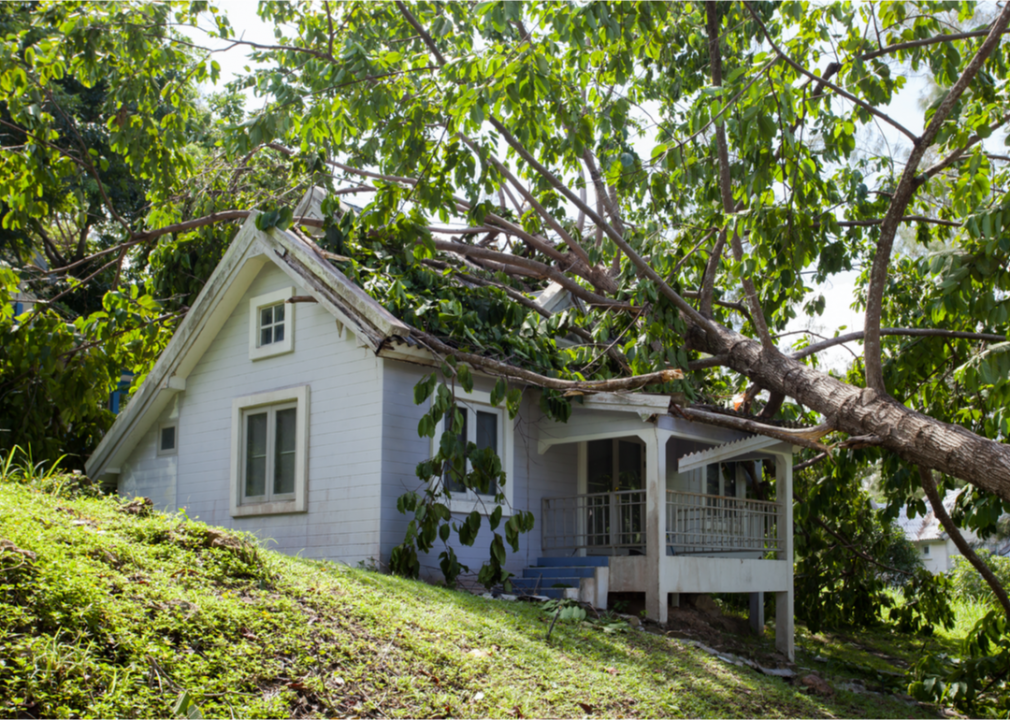 stockphoto mania // Shutterstock
#3. Wind and Hail
– Average claim severity (2014-2018): $11,200
– Claim frequency (per 100 house years): 2.3
Wind and hail insurance comprises wreckage from tornadoes, hurricanes, thunderstorms, high winds, and hail. Storms and winds can cause staggering damage, and that damage seems to be increasing—though it's unknown if it is due to more frequent and severe storms or because there are a climbing number of properties with increasingly expensive equipment that's damaged, or a combination of those factors.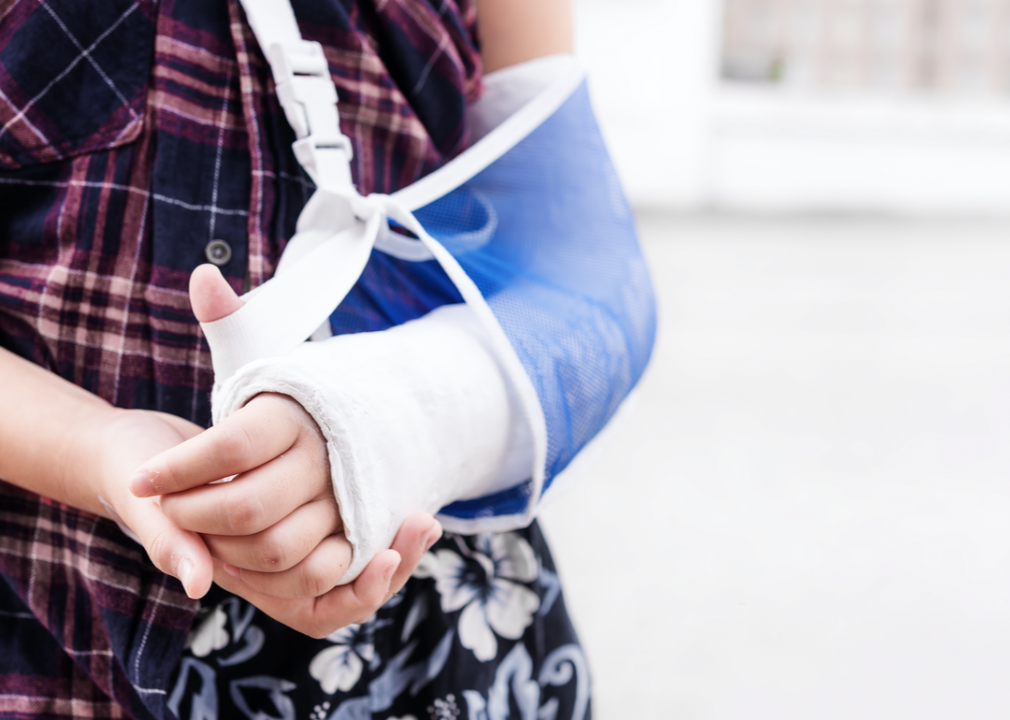 BeanRibbon // Shutterstock
#2. Bodily Injury and Property Damage
– Average claim severity (2014-2018): $26,872
– Claim frequency (per 100 house years): 0.08
Bodily injury and property damage make up the bulk of liability claims. These include bodily injury or property damage that you, your family, or your pets cause the homeowner. If you accidentally spill red wine on a homeowner's white carpet, liability insurance would cover the claim. A common claim of bodily injury is for dog bites, which is why some insurance companies carve out specific language around dog ownership and breed.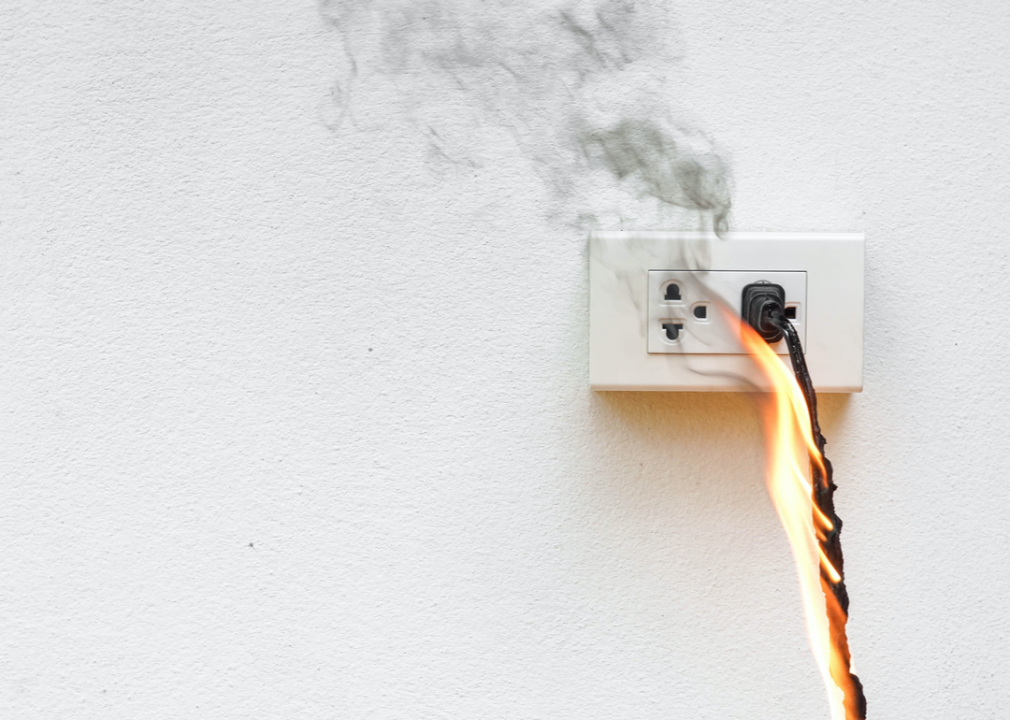 wk1003mike // Shutterstock
#1. Fire and Lightning
– Average claim severity (2014-2018): $79,785
– Claim frequency (per 100 house years): 0.28
From 2014–2018, fire and lightning accounted for the costliest claims, with an average claim of $79,785. About one in every 350 insured homes had fire and lightning damage. U.S. fire departments responded to an average of 354,400 house fires per year during the five-year span of 2013–2017, according to the National Fire Association.
The leading cause of house fires is cooking, but increasing wildfire events also put homes at risk, with 4.5 million homes—2 million of them in California—at a "high and extreme risk" from wildfire, according to a 2020 wildfire risk analysis. Lightning can cause house fires, too: From 2007–2011, some 22,600 fires per year began with a lightning strike, according to the National Fire Protection Association. And while lightning striking homes have decreased from 2017 to 2019, the average cost has gone up, likely due to increased technology, such as smart devices tapping into home electronic systems.