The Best Cheap Travel Insurance
Keep your wallet as full as your itinerary.
Latest Update
August 9, 2017
Even though travel insurance is relatively inexpensive, it might not actually be necessary for the journey you have planned. For a domestic road trip where you're paying for most expenses as you go, it's probably not worth the money. But if you're traveling abroad, have lots of non-refundable costs like airfare or cruise tickets, or are trekking out to remote locations, it can be a great bargain for the peace of mind it affords.
When we reviewed the best travel insurance, we found that financial stability, robust medical coverage, and terrific customer service are what define top-tier providers. That goes for the best cheap travel insurance too, so we decided to use the same finalists from our earlier review and look at how their premium quotes compared for a series of hypothetical trips.
Travelex topped our list for International Family Trips. Its policies include kids under 21 in their parents' coverage — an added perk on top of its already excellent plans. If you're traveling with friends or on your own, John Hancock boasts across-the-board low premiums, particularly for cruise coverage.
Initially, IMG stood out for its included coverage of adventure sports, like scuba diving excursions and moped rentals. We also liked that Allianz will cover trips up to a full year in length — twice as long as its closest competitor, Travelex. While we liked these companies' coverage, their premiums were consistently more expensive than John Hancock and Travelex.
Like most insurance, however, travel coverage is far from one-size-fits-all. The quotes we ran apply to only a handful of possibilities among countless trip scenarios, so to find the best price on your ideal coverage scenario, you'll need to collect quotes yourself. Any of our finalists are a great place to start.
How We Found the Best Cheap Travel Insurance
First things first: Coverage, not cost, should be your number one priority when purchasing travel insurance. It makes no sense to pay for a policy that won't cover you if your bags get stolen, a hurricane cancels your tour, or you're injured on a hike. We wanted to make sure our top picks would have your back, no matter what.
We looked for companies with a strong financial outlook and generous coverage limits.
We used the same quality standards as in our review of The Best Travel Insurance. These include excellent financial strength (as defined by a rating of at least A from A.M. Best), as well as at least $50,000 of emergency sickness/accident coverage and $100,000 for medical evacuation. These numbers were recommended to us by two experts: Megan Freedman, executive director of the US Travel Insurance Association; and Megan Singh, public relations director at Squaremouth, a leading travel insurance comparison site. That's enough to cover a week-long hospital stay plus the cost of a airlift rescue and medically-staffed flight home.
We also rated the remaining contenders based on their coverage terms and the number of additional options they offered. The best are quick to reimburse you for a delayed flight or offer convenient extras like a "cancel for any reason" option. This pared down the field to seven finalists: Allianz, IMG, John Hancock, and Travelex.
We only looked at comprehensive policies.
Travel insurance comes in two main flavors: "medical-only" and "comprehensive." Medical-only is just what it sounds like: coverage for medical care and evacuation in case of emergency, up to dollar limits you choose. It's cheaper than comprehensive because it doesn't reimburse anything except medical bills. If that's all you need — for, say, a backpacking trek through Europe — it's a fine way to go. But most people want a policy that could cover anything, like a stolen cellphone or a missed flight. In fact, nearly 94 percent of all travel policies sold are "comprehensive" coverage, meaning they offer five major protections:
Trip Cancellation/Interruption: Reimburses you for pre-paid, non-refundable expenses such as flights, hotels, and tours, should you need to cancel your trip or cut it short.
Emergency Medical Care: Covers the cost of treatment for a medical emergency while traveling.
Medical Evacuation & Repatriation: Arranges and pays for medical transport to a treatment center, or to return you home if necessary.
Baggage/Personal Item Loss and Delay: Covers lost, stolen, or damaged bags and personal items; reimburses for clothing, toiletries, and other essential items if baggage is delayed.
24/7 Worldwide Assistance: Help to deal with claims, medical emergencies, and other travel-related assistance during your trip.
But who's cheapest?
To find out, we ran quotes for specific trips and travelers, since that's really what dictates price (other than the coverage types and limits). In particular, the primary factors influencing the cost of travel insurance are:
Age(s) of the travelers: Older people pay more in premiums, since their medical risk is statistically higher.
Number of travelers: The more people covered under the policy, the higher the overall premium. Still, because you're sharing the coverage limits, the cost per travel will be lower than if you each purchased a separate policy.
Length and cost of the trip: The longer the trip, the more likely there is to be a claim, so premiums will be higher. Trip cost pertains to cancellation coverage: The more expensive the trip, the more the insurance company is on the hook to reimburse, which also means a higher premium.
Coverage limits, options, and deductibles: A policy that caps medical benefits at $100K probably costs more than one that only pays up to $50K, since you're getting more coverage. Likewise, if you add optional coverages for extreme sports, rental cars, or "Cancel for Any Reason," the premiums rise accordingly. Having a lower deductible (the amount you're required to pay before the insurance kicks in) also means a higher premium, since you'll have to pay less out of pocket when you make a claim.
We wanted to find out how different travel insurance premiums could be among providers, so we collected quotes from our four finalists based on four different trip scenarios.
A solo person climbing Mount Kilimanjaro in Tanzania (with "extreme sports" coverage for potential emergency care due to mountain climbing) - 12 days, $4,500 total trip cost
A couple touring Europe by car - 14 days, $8,000 total trip cost
A family of 4 (2 parents, 2 kids) sightseeing in Canada - 7 days, $4,800 total trip cost
A family of 6 (2 parents, 4 kids) on a Caribbean cruise - 10 days, $9,000 total trip cost
Then we used three different ages (25, 45, and 65), which we applied to all travelers except children in each scenario.

Finally, we plugged our data into each provider's online quote tool. We used baseline medical coverages of $50K/$100K for emergency care/evacuation (except in the cruise scenario, since Squaremouth recommends limits of $100K/$250K for cruise passengers). We also selected $0 deductibles on all medical coverage.
Here are the average premiums from our top providers, across all trip scenarios:

| | Solo Traveler: Mount Kilimanjaro, Tanzania | Two Travelers: Europe | Family of Four: Canada | Family of Six: Caribbean Cruise |
| --- | --- | --- | --- | --- |
| Travelex | $312 | $454 | $180 | $738 |
| John Hancock | $202 | $300 | $232 | $424 |
| IMG | $303.33 | $707 | $576 | $832 |
| Allianz | N/A* | $508 | $216 | N/A* |
*Allianz did not offer enough coverage to insure these two types of trips.

Our Picks for the Best Cheap Travel Insurance
Best for Families
Travelex Insurance Services Its policies include kids under 21 for free — but you'll pay more for extra medical coverage recommended for cruises or adventure sports.
A standout feature of Travelex's well-rounded "Travel Select" plan is automatic coverage of kids under 21 when traveling with a parent. This value bears out in low rates for the family of four in Canada, which were neck-and-neck with TripAssure's. But unlike TripAssure, Travelex answered our phone calls and emails promptly, which is why we gave it the edge. If you're in a crisis far from home, your travel insurance company is your first point of contract; its reps should be ready to help at a moment's notice.
For specific non-family scenarios, however, Travelex's lack of coverage flexibility seemed to hamstring itself in terms of pricing. Its mid-tier Travel Select plan was significantly more expensive once we added the "Adventure Pak" necessary to get extreme sports coverage. And the higher medical requirements for the Caribbean cruise forced an upgrade to its top-tier "Travel Max" package and everything that comes with it (including rental car collision coverage, which would be practically useless on a cruise). Travelex does offer a bare-bones comprehensive plan ("Travel Basic"), but its $15K limit for emergency sickness/accident coverage was too basic to use as a benchmark in our quote comparison.
Best for Solo Travelers
John Hancock Kids aren't automatically included in its policies, but JH offers consistently low premiums, generous limits, and top-notch customer service.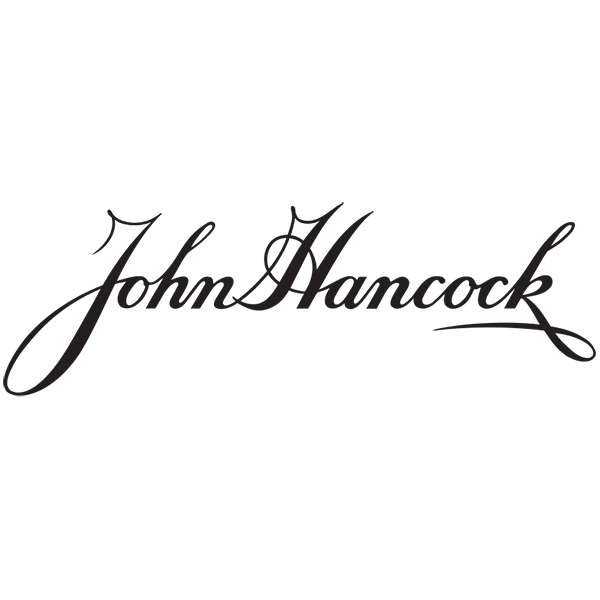 John Hancock was the cheapest, or almost cheapest, in three out of four scenarios (the exception being the family of four's trip to Canada, where Travelex and TripAssure essentially tied). That's a pretty strong showing by itself, but it's all the more remarkable given that John Hancock was already a top pick for travel insurance before we ever considered price. We love the company for several reasons, including its A+ rating from A.M. Best and generous medical coverages (its lowest level Bronze plan has $50K in emergency medical, the same as Allianz's highest level plan), and its warm, knowledgeable customer service.
Digging into the quotes themselves, it's also worth noting that even though JH doesn't include children in its coverage for parents (like Travelex and AXA), it still managed to be cheapest for the cruising family of six with its higher levels of medical coverage. It also offered the cheapest plans for two people exploring Europe, no matter what age. And it was a close second to April for the solo traveler climbing Kilimanjaro, which speaks to the value of its "extreme sports" coverage. The bottom line is that John Hancock's coverage is competitively priced, with customer service that's a cut above the rest.
Other Cheap Travel Insurance to Consider
IMG Extra medical and extreme sports coverage are included in its comprehensive "LX plan" — which is why IMGs premiums are so high.
IMG was significantly more expensive in every scenario except the solo traveler at Kilimanjaro, chiefly because its only plan to meet our medical coverage standards is a "deluxe" one that also includes numerous extras. These include limits of $100K/$1M for emergency medical/evacuation, automatic extreme sports coverage, rental car coverage, and most notably "Cancel For Any Reason" coverage, which typically adds around 40 percent to a premium when added as an option. If you need or want all these extras, IMG isn't a bad deal, but its lack of flexibility means it's only competitive in certain scenarios.
Allianz Global Assistance Allianz doesn't offer as much coverage as our top picks, but it is the only provider that will cover trips over 6 months in length.
Allianz is another solid option for most travelers, with competitive rates as long as you're not taking part in extreme sports or in need of high-dollar coverage for accidents and illnesses. Its "Classic Plan with Trip+" package — its highest-limit comprehensive option — maxes out at $50K of emergency medical coverage per traveler, which ruled the company out of our cruise comparison. They also don't offer any coverage for extreme sports, so look elsewhere if you're going to be scuba diving, bungee jumping, or hang gliding.
Still, it was cheaper than John Hancock for the family of four in Canada, and only about 11 percent more than Travelex for the couple in Europe. We found its web and phone customer service to be satisfactory, if not amazing. Still, Allianz is the only provider that offers coverage for trips longer than six months. Most providers limit their coverage to just three months, but Allianz will insurance trips up to a full year in length.
Did You Know?
Premiums rise more sharply as you get older.
In every scenario, the price jumps between ages 45 and 65 were significantly higher than the ones between ages 25 and 45. The reason is straightforward: Injury and illness pose the greatest monetary risk to insurers, both in terms of medical bills and cancellation coverage, since medical emergencies are generally covered reasons for trip cancellation (subject to pre-existing conditions rules). So because seniors are statistically much likelier to get sick or injured, they're much more expensive to insure. Guidebook author and travel TV show host Rick Steves puts it succinctly: "Rates go up dramatically for every decade over 50."
Travel insurance will cover just about any destination.
It's interesting to note that your travel destination is one thing that doesn't have a major impact on price. The reason is that the scope of standard travel coverage is limited enough that it doesn't take on additional value in "riskier" locations. The industry's standard list of covered reasons for cancellation and interruption already excludes things like acts of war, hurricanes that have already been named, and injuries resulting from extreme sports (although optional coverage is available for the latter).
Beyond getting quotes, there are other ways to help make sure you don't overpay.
For cancellation coverage, only insure pre-paid, non-refundable trip costs. There's no point in insuring costs that you'll be able to recoup without insurance, so make sure you only calculate non-refundable costs on your insurance application. The lower your trip cost, the less you'll pay for cancellation coverage.
Check your homeowners, auto, and credit card insurance for coverage that can apply to your trip. Many homeowners policies include coverage for your belongings even when they're not in your house or apartment, meaning they duplicate the lost/stolen baggage coverage in comprehensive travel insurance. Likewise, your auto insurance or credit card might cover you for rental car collision damage in another country (though you should definitely check first).
Bump up your medical deductible. The higher your deductible, the less you'll pay for medical coverage. Keep in mind, though, that the difference might just be a few bucks, in which case, it's easy to view it as worth the peace of mind.
Avoid costly options like "Cancel For Any Reason." Two options in trip cancellation coverage — "Cancel For Any Reason" and "Cancel for Work Reasons" — greatly expand the scope of what your insurance will cover, but they come at a price. "Cancel for Any Reason" in particular will add roughly 40 percent to your premium, so unless you're really worried that some non-covered reason could prevent you traveling, it's best to skip it.
The Best Cheap Travel Insurance: Summed Up