The Best TV Providers
Latest Update
January 4, 2018
Enter your zip code to see which of our top picks are in your area.
See All Providers
Here are the Best TV Providers in .
Please enter a valid zipcode
Despite the worldwide chatter about cord-cutting and streaming services, traditional paid TV service is still the dominant entertainment avenue.
On average, American adults are watching five hours and four minutes of television per day. The bulk of that... is live television
The New York Times, June 2016
TV providers are still essential to viewing habits, but navigating these options can be a challenge. They all have similar channel packages and prices range by location even within one provider. Making comparisons can be overwhelming, but it's likely your area will only have a handful available. There are a few reasons for this variation — providers have to invest up front when they wire a city with cable, and when one or two providers already dominate a market, newcomers just can't compete.
We've laid out the best and worst features of the top providers so you can compare the ones that service your address based on what you want from your entertainment experience.
The Overall Best TV Providers
How We Found the Best TV Providers
To find the best providers, we looked at the biggest telecom companies out there — the ones we know you'll encounter in your search for prime-time entertainment: AT&T, Charter Spectrum TV, DIRECTV, DISH, Verizon FiOS, and XFINITY from Comcast.
We didn't look at providers who consistently hit the bottom in customer satisfaction ratings (Mediacom) or whose service was restricted to just a few states (Cablevision, Cincinatti Bell). While Comcast has a reputation for poor customer care, they consistently beat out Mediacom which told us that service worse than Comcast wasn't worth any recommendation.
The first step in any TV provider search is to figure out which providers are available at your address. We've listed out the states each provider services under their review. You'll want to check your address on each provider's website to see if they're available at your address. It's not just from state to state that they vary, but from neighborhood to neighborhood too.
If a regional provider is an option for you, it might be your best bet. For example, if you're lucky enough to live in the service area for EPB Fiber-Optics or Armstrong Cable — go with them. They're smaller providers that only cover a few states, so we didn't do an in-depth dive, but they earned top customer satisfaction scores. Because they have fewer customers overall, they typically have higher customer service ratings and overall better quality.
We looked at channel ranges and package options.
TV providers don't make it easy to compare options. They all offer several package tiers, but the prices, channel selection, and equipment at each tier aren't consistent between providers. XFINITY's "Digital Premier" plan includes 260+ channels, while Verizon's "Extreme HD" plan offers 340+. After the first 200 channels, it's not always clear what you're actually getting. To help you compare, we looked at the channels included in each provider's starter, medium, and premium plans, but we didn't stop there.
Specific offerings like premium channels and sport packages could really change a provider's value too. Some TV providers offer multiple premium channels for free, some include all five in a package tier (usually the highest), and some charge $15 per month just for HBO alone. With sports channels, most had exclusive sport packages and channels you could add on; some threw just one ESPN channel into the most expensive tier.
We looked at pricing in three major cities. Sometimes it was consistent; sometimes it varied. The number of channels you get for those prices can change too, as some states get more regional channels. Regardless, the price and channel options we reference are just ballpark figures and can differ from the ones you'll have at your address.
We looked at bundle deals too. Bundling your services with one provider always saves more money than if you purchased them separately. Providers like AT&T let you build your own from any of the channel tiers and internet speeds. Others, like Charter Spectrum, only offer fixed channel bundles with just one internet speed option.
Then we compared DVRs.
In order to stay competitive with the catalog-style of TV streaming, DVRs have become the pinnacle of the entertainment experience. DVRs range pretty significantly in the number of shows they can record at once, the amount of content they can store, and how much you'll have to pay for service. We knocked down providers like Charter Spectrum, whose DVR was basically a glorified cable box. DISH's Hopper 3 — and a few others with phone apps — really stood out. We were impressed by the feature that allowed us to conveniently program shows to record while on the go. Whether a friend recommends a new sitcom, or you see a billboard for the latest cop drama — you won't have to worry about forgetting to catch the latest episodes.
And we weighed mostly mediocre customer satisfaction ratings.
In an industry that already has a bad reputation for customer service, it's helpful to know which providers are least likely to be frustrating to deal with. We pulled rankings from several customer service survey sources— looking for providers who had better chances of resolving billing discrepancies, providing reliable service, and overall being easier to deal with.
We used data from the American Consumer Satisfaction Index (ACSI). Out of the many services the ACSI rates, TV service providers tied with internet providers for last place when it comes to customer satisfaction. In the grand scheme of things, don't expect too much, even from the best-rated providers. Its highest-rated provider was Verizon FiOS with a 71 (out of 100), and its lowest was Mediacom with a 56.
J.D. Power also rates TV providers on seven factors: billing, communication, cost, programming, performance, customer service, and overall satisfaction. Verizon FiOS, AT&T/DIRECTV, and DISH each had 4s and 5s out of 5 in most areas. Comcast and Charter consistently scored 2 out of 5, but J.D. Power doesn't even publish scores below that, so we know they both still beat out Mediacom, which was again in last place.
And finally we referenced Consumer Reports. Predictably, Mediacom's score of 50, or "somewhat dissatisfied," was dead last. Tennessee-exclusive provider EPB Fiber-Optics earned the highest score, with an 89. Verizon FiOS, AT&T/DIRECTV, and DISH fell squarely in the middle.
What do all these numbers mean? Basically, the higher the score the more likely they are to effectively communicate billing details, limit surprise fees or price raises, and troubleshoot your tech.
Our Picks for the Best TV Provider
Best Sports Package
DIRECTV The largest satellite provider stands out for its comprehensive "Premier" package that includes over 50 sports channels, plus all other premium channels.
DIRECTV, now owned by AT&T, is the largest satellite TV provider with availability in all 50 states. If you want the best (and don't mind paying extra for it), DIRECTV has it all: comprehensive channel packages, award-winning customer service, and the best sports package around. Its sports pack contains over 50 sports channels and the NFL Sunday ticket unlocks exclusive football coverage. However, satellite TV requires professional installation — a tech will need to attach a satellite dish to the outside of your home. On the plus side, installation is totally free.
Packages: The cheapest DIRECTV package, Select, includes 145+ channels for $50, comparable to some of the more affordable channel packages from other providers on our list. The Premier package is $125 for 325+ channels and includes all premium channels and the DIRECTV Sports Pack. That's only $15 more than if you purchased the Select, the sports package and all premium channels separately — and you get 200 more channels. If you're looking for something in between, there's also the Choice, XTRA, and Ultimate packages.
Behind the "+" That little "+" next to total channels indicates you could receive more channels within that package, depending on your location. In Seattle, for example, DISH's America's Top 120+ package comes with 190 channels.
Premium Channels: Every DIRECTV plan comes with three months of free premium channels, and then it's $54 each month for all four (HBO, STARZ, SHOWTIME, and Cinemax). If you find yourself needing instant access to the new Game of Thrones season or want more time to finish binging Shameless, you can choose the Premier package, which includes all premium and sports channels.
DIRECTV's big claim to sports fame is the NFL Sunday Ticket — an exclusive package that covers all things football, including out-of-market games. It even includes Fantasy Zone — a DIRECTV-exclusive channel devoted entirely to fantasy football. There's also Short Cuts, a feature that gives 30-minute commercial free recaps of entire games. Currently, the NFL Sunday Ticket costs about $282 for the season.
The DIRECTV Sports Pack unlocks everything but football: 30 regional sports networks, MLB Network Strike Zone/Extra Innings, ESPN Buzzer Beater, international soccer, specialty sports, and more. The pack is only $14 more each month, and it's included in the Premier package.
Bundling: If you're looking to bundle AT&T internet with DIRECTV, expect to pay an extra $30 per month for 50 Mbps of internet. You can also add landline phone service for an extra $10.
DVR: All monthly plans include DVR service and equipment for up to four televisions. The DVR, called Genie HD, can restart live shows, record five shows at the same time, store 200 hours of HD content, and use your phone as a remote with the DIRECTV App. Want to keep an eye on the competition while watching your team advance in the playoffs? You can watch eight sports broadcast on one HD channel. Or if you need to tune in to the game while someone else watches Spongebob, you can split the screen with Picture-in-Picture and watch any two shows side by side.
Customer Satisfaction: DIRECTV has also been dominating the customer service surveys. J.D. Power, which grouped scores for both of AT&T's properties (AT&T TV and DIRECTV) awarded it the 2016 J.D. Power U.S. Residential Television Service Provider Satisfaction Study in both the East and South regions. Even more impressive, it scored 5 out of 5 in all categories. DIRECTV also earned a 67 from Consumer Reports, one point below DISH Network, and 68 percent from the ACSI, just a few points below Verizon FiOS' score of 71 percent. Overall, in comparison to other TV providers, you can expect fewer outages, clearer communication, and better customer service from DIRECTV.
Availability: DIRECTV is available everywhere.
Custom Channel Package
Verizon FiOS Its custom plan gives quality over quantity. It comes with basic cable channels, plus your choice of channel pack.

Verizon FiOS only available in eight states, but if you live on the East coast, its packages are worth a look. The Custom TV plan presents the choice of a channel package based on type of viewer and genre of channels — a unique option no other provider offered.
Satellite TV tends to have clearer HD picture, but a fiber-optic connection is typically more reliable. A satellite dish is susceptible to everything from heavy rain to fly balls.
Packages: The Custom TV plan allows you to choose one channel package based on your channel preferences: Lifestyle & Reality, Kids & Pop, Home & Family, and Sports & News.
But the channels included in each genre bundle aren't exclusive to just one bundle. For example, if you like Animal Planet, you can choose from Kids & Pop, News & Variety, and Infotainment & Drama packs — it's included in all of them. This is ideal if you only watch one or two genres, but could be limiting if you and the other people in your home have vastly different TV preferences.
If you find yourself wanting two or more of the channel sets, FiOS has traditional TV plans too. The starter, the Preferred HD plan, unlocks hundreds of channels and covers everything included in the custom plan's packages. If you don't mind paying an extra $10 per month, this gets you everything offered in the custom plan, plus the extra channels in every genre bundle. Really, their standard model plans are a much better deal. If having a bunch of extra channels is annoying and you really only want the few you watch, the Custom TV Plan could work for you. But for only $10 more you unlock all of the genre bundles in one plan.
Premium Channels: Showtime, Cinemax, and Epix are included in the Ultimate HD plan ($90 per month), or you can add all five premium channels to a cheaper plan for $40 extra.
Verizon has a few different options for sports packages too. You can purchase individual season passes, or the $14 monthly Sports Pass that features extreme sports, outdoor sports, football, soccer, college sports, and more.
On-Demand Extras Verizon advertises specialty channels like karaoke, yoga, Disney movie, or anime networks. But these channels aren't exclusive to Verizon — every provider offers them for an extra $6–$8 per month.
Bundling: If you want to add internet and phone, you can build your own bundle as well. The Triple Play bundle is $95 for a 150 Mbps connection, a home phone, the Preferred HD TV plan, and one year of free HBO. That's way cheaper than Comcast's $150 bundle with the same number of channels and only 100 Mbps.
DVR: There are three different DVR services to choose from, depending on how much TV you record. They can hold 50, 100, or 200 hours of HD content, can connect to one, five, or 12 TVs, and can simultaneously record two, six, or 12 shows. You can manage your DVR settings and remote control from the Verizon FiOS mobile app too.
Customer Satisfaction: Verizon FiOS received a 5 out of 5 from J.D. Power in all categories in the West division, received the highest rating from ACSI with a 71 percent, and its 69 reader score from Consumer Reports is the highest out of our picks. These high scores speak to Verizon's reliability, channel selection, and clearer-than-average communication.
Availability: Verizon FiOS is available in eight states (DE, MD, MA, NJ, NY, PA, RI, VA).
Most Package Options
AT&T AT&T lets you choose exactly what you want. Take your pick of any combination of TV, internet, or phone plan listed on its website.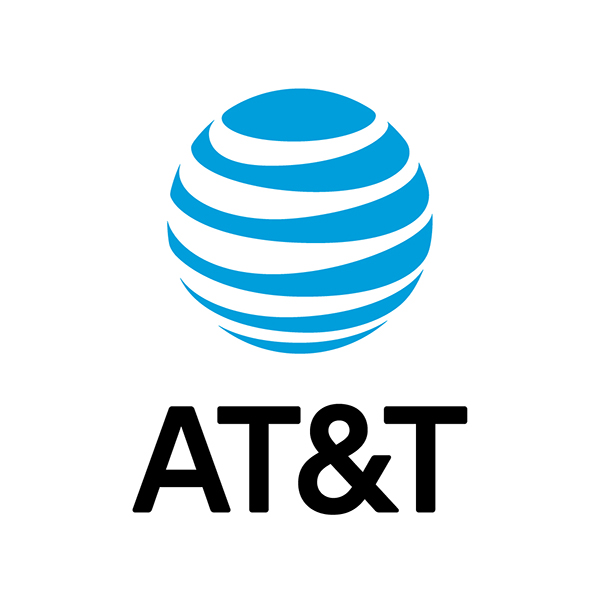 With a presence in 21 states, AT&T is the most widely available fiber-optic TV provider, with an equally wide range of package options. Plans start at 20 channels, but reach up to 550. Better yet, AT&T lets you build your own double- or triple-play bundle — you can combine any TV, internet, or phone plan for a steep discount.
Packages: The cheapest plan, Basic, is really cheap cable access, but it's not a particularly good value. Those 20 channels only unlock basic networks like CW, CBS, PBS, NBC, and ABC. To unlock over 100 channels, jump to the next tier: Family or 250. You'll want to look at those higher tiers if you watch anything outside of basic network shows, and to get more bang for your buck.
Premium Channels: If you're a sports fan, the AT&T Sports Package includes the Outdoor Channel, HorseRacing TV, college sports, and all the essentials like ESPNU and the NFL Network, for only $10 per month. All plans include three months of free HBO and Cinemax, and then you'll have to pay a monthly $14–$16 fee for either.
Bundling: AT&T lets you build your own bundle — you can pair any of its internet and TV packages. Typically, you save around $30 on internet by adding it to your TV plan. Similar to DIRECTV's bundles, it's about $30 more per month for 50 Mbps and $10 to add a home phone plan.
DVR: AT&T uses Total Home DVR, which boasts pretty standard features. You can record four shows at once, store 422 hours of SD or 155 hours of HD content, and program the DVR from a wireless app. AT&T also throws in a DVR compatible with four TVs for free.
Customer Satisfaction: AT&T TV, along with DIRECTV, had a part in winning AT&T the J.D. Power award in the East and South. It also earned a 70 percent from ACSI, and a 63 from Consumer Reports. CR readers rated it "good" in channel selection and equipment, but "poor" in customer service. The scores still beat Charter Spectrum (58) and XFINITY from Comcast (55).
Availability: AT&T is available in 21 states (AL, AK, CA, FL, GA, IL, IN, KY, LA, MI, MS, MO, NE, NV, NC, OH, OK, SC, TN, TX, WI).
Best High-Tech DVR
DISH Network The Hopper 3 is the smartest DVR out there. It can record 2,000 hours of TV, auto-skip through commercials, and run built-in apps.
DISH is our other satellite provider pick, with availability in all 50 states. In comparison to its competitor, DirecTV has the better packages and channel offerings. But DISH has the best DVR system on the entire TV market. Its Hopper 3 DVR blows away the competition with its ability to record 16 shows at once and store 2,000 hours of content, as well as its built-in app features. All of its plans include a free year of HBO.
Packages: DISH's channel packages start at 120+ for $60. The America's Top 120+ package comes with the majority of popular channels. That's $20 more for only 20 more channels than XFINITY's Digital Economy package. If you want premium channels and full access to international and regional sports you'll want to look at upgrading to the America's Top 250+.
Premium Channels: DISH plans include a full year of free HBO, plus all the rest of the premium channels are free for three months. After promos, each premium channel cost $6–$15 extra.
DISH's Multi-Sport Pack is competitive with DIRECTV's sport package. It's only $13 each month for over 35 different networks. This includes NFL Network and Red One, MLB, beIN, and regional sport channels like Longhorn Network. You can also purchase season and league passes for all kinds of sports. You can also purchase individual league passes for access to one specific sports season (this is an option for most providers too).
Bundling: Add internet with speeds of 40 Mbps for an additional $50. Bundling unlocks free installation and a free modem. If you want to add a landline phone too, you'll have to call and inquire about options for your area.
DVR: The Hopper 3 DVR is the most enticing DISH feature. It lets you record 16 shows at once, store 2,000 hours of recordings, pay your bill through your TV, automatically skip commercials on prime-time recordings, and use the DVR to help find your remote.
Similar to XFINITY's DVR, Netflix is built-in. You can also access apps like The Weather Channel, Pandora, and YouTube — you don't have to hop between apps when deciding what to watch. The majority of DVRs have the same system for parent controls; you can limit viewing based on rating and set on-demand purchase limits. But Hopper 3 also includes summaries and details about programs: It rates things like Educational Value, Positive Messaging, Drinking, Scariness, and more. You can even apply the parent controls to select TVs, so you don't have to enter a passcode every time you want to watch The Walking Dead in your master bedroom.
Customer Satisfaction: Another J.D. Power award winner, DISH Network scored 5 out of 5 in all categories except programming (it has comparatively fewer HD channels and its channel guide isn't as user-friendly). Readers from Consumer Reports gave it a 68 percent, tied with Verizon FiOS for the highest score out of our picks. DISH was rated "Good" in reliability, technical support, channel selection, and equipment. The ACSI gave it a 67 percent, again the second-highest from our picks — just a single point below DIRECTV.
Availability: DISH is available everywhere.
Cheap Bundle Deals
Comcast XFINITY Comcast gets a bad rap for its customer service, but its TV and internet plans are some of the cheapest we found.
XFINITY from Comcast is the most reasonable way to get traditional cable. It offers some of the cheapest bundling options out there, and its DVR includes more storage and simultaneously recording than most. The trade-off: Its customer service is famously bad. Compared to our other top picks, you're more likely to experience service issues, inexperienced customer service reps, and potential billing miscommunications.
Packages: TV-only packages start with the Digital Economy 100+ plan. It features a large majority of popular channels like A&E, AMC, E!, Food Network, Lifetime, and Disney Channel. Its biggest plan, Digital Premier, has over 200 channels and includes all sport and premium channels.
Premium Channels: No premium promos advertised here — each channel will be an additional $10. You can choose the Digital Preferred plan to get HBO and Starz included, or the Digital Premier plan to get all of the premium channels, including Showtime, Cinemax, and The Movie Channel.
XFINITY's sports plan pales in comparison to DISH and DIRECTV. It offers a Sports Entertainment Package for an additional $5–10, but most of the sport channels are included in packages that you could supplement with season passes — a better option if you're just interested in a few specific sports prefer excessive coverage of all games.
Bundling: TV and internet bundles start at around $40 with the Internet Plus Choice plan — the cheapest we found. But if you want triple-digit internet speeds and channels, you can add internet to the Digital Premier TV plan with speeds of 100 Mbps for an extra $25. If you want to add a landline phone, Comcast charges a steeper $20 extra fee.
DVR: XFINITY has a pretty solid DVR called X1. With 300 hours of SD and 60 hours of HD content storage, you can record up to six shows at once. It is also the only provider besides DISH to include Netflix built into the DVR. You can also search that entire catalog via voice on the remote. The X1 is also the only DVR to allow you to take your library with you — you can download your shows to watch even when you're offline — on your commute, long flights, or when staying somewhere remote. XFINITY does charge an additional $10 per month for DVR service.
Customer Satisfaction: Comcast has a reputation for having pretty bad customer service, particularly with conflicting communication and sneaky fees. J.D. Power gave it 2 out of five power circles, but that still put it above Charter Spectrum in the East region. Consumer Reports scored XFINITY "Poor" in customer service and technical support and it earned an overall 55, barely beating out Mediacom's score of 50. It's best to go in with low expectations, and perhaps you'll be pleasantly surprised, as Comcast's scores have raised slightly from the previous year.
Availability: XFINITY is available in 39 states (AL, AZ, AK, CA, CO, CT, DE, FL, GA, ID, IL, IN, KS, KY, LA, ME, MD, MA, MI, MN, MS, MO, NH, NJ, NM, NY, NC, OH, OR, PA, SC, TN, TX, UT, VT, VA, WA, WV, WI).
Other TV Providers to Consider
Charter Spectrum TV It's one of the more popular options, but its plans weren't special enough to make it into our top picks.

Charter Communications (the company behind Spectrum TV service) has absorbed Bright House and Time Warner Cable and is now a much bigger provider. Its bundles are reasonably priced and come with a DVR, but Charter doesn't bring anything special for sports fans and it had some of the worst customer satisfaction scores.
Packages: The starter package from Spectrum, TV Select, will include at least 133 channel for $60, but depending on location, that could raise to 258 channel, as is the case in Tampa Bay. Similarly, the largest plan, TV Gold, offers at least 277 channels for $70, but in Tampa Bay, you get 352. Those extra channels are likely regional exclusive channels like Spectrum Sports Florida. It's fairly easy to compare the channel lineups offered in your location online.
Premium Channels: You can add premium channels to any of the packages for $15 per month for each network, or you can purchase the TV Gold plan that includes all premium channels in its monthly price. The basic package does have ESPN, and varying levels include different sports networks. NFL Network/RedZone are included in the TV Gold tier.
Bundling: Only the starter package, Select, can be purchased individually. All other plans require bundling. You can start your bundle with TV Silver, 60 Mbps internet speed, and phone for $90 (plus those premium channels). Or jump to TV Gold with 100 Mbps and phone for $130.
DVR: DVR service is free for a year if you choose the Triple Play bundle, and covers up to four TVs. Compared to the competition, its DVR is nothing special, and the actual equipment you get will vary. Newer customers are more likely to get newer equipment (and newer technology), but either way, it'll be an outsourced brand like Motorola. You can store 300 SD and 75 HD hours of content, record two shows at once, and use a wireless app as a remote.
Customer Satisfaction: Even Comcast beat out Charter Spectrum in J.D. Power's ranking for the East region. It received a 2 out of 5 in all categories, but beat Mediacom in the West. Its score of 58 from Consumer Reports was a result of receiving "Poor" ratings in every category except equipment, channel selection, and reliability. Charter's customer service will likely be disappointing, but varied enough that you might get lucky.
Availability: Charter Spectrum TV is available in 37 states (AL, AZ, CA, CO, CT, FL, GA, ID, IL, IN, KS, KY, LA, ME, MA, MI, MN, MO, MT, NE, NV, NH, NJ, NY, NM, NC, OH, OR, PA, RI, SC, SD, TN, TX, UT, VT, VA, WA, WV, WI, WY).
Did You Know?
More doesn't always mean better.
In 2016, Nielsen Company found that only about 19 channels were being watched by consumers who were paying for an average of 200. That's less than 10 percent. To make sure you're getting the most bang for your buck, think about the channels you watch on a regular basis, and then compare providers and plans to see which options include everything on your list. Then weigh the perks. What do you value most — painless customer service, cheap monthly rates, premium channels? It's your choice to make.
Streaming has opened up new ways to watch TV.
If you're really looking for a new way to TV, there are a number of ways to exclusively watch TV online. Even TV providers are rolling out their own streaming services. Though you might be divorcing traditional TV service providers, you'll have to maintain a relationship with an internet service provider.
Netflix, Hulu, and Amazon Prime all offer TV and movies for around $10 a month. If you want to cut the cord compeltely, devices like the Amazon Fire TV Stick or a Roku can essentially replace a cable box or DVR, and they often allow you to add a bunch of different apps to view content from.
If you're more comfortable closer to the traditional paid TV service, AT&T offers has its own streaming service, called DIRECTV NOW. For $35 per month, you have access to 60 live channels. You can also choose tiers with 80, 100, or 120 channels ranging from $50–$70.
Sling TV operates a little more like the traditional TV provider — you pay for a set of channels. The base plan is 23 channels for $20 per month, and that covers a lot of the most popular networks. You can add on additional channel packages for only $5 more per month.
The Best TV Providers: Summed Up
| TV Provider | Best For... |
| --- | --- |
| DIRECTV | Best Sports Package |
| Verizon FiOs | Most Customizable Channel Package |
| AT&T | Build Your Own TV/Internet Bundle |
| DISH | Best High-Tech DVR |
| XFINITY | Cheapest Bundle Deals |
More TV Provider Reviews
We've been digging deep into TV Providers for several years now, and have published a few more reviews. We haven't finished updating them so they're consistent with our latest round of research. Be on the lookout for updates to the following pages in the upcoming weeks: