The 30-Second Review
SimpliSafe offers contract-free packages on DIY systems that are easy to use and install, and you can upgrade to professional monitoring for $15 per month. SimpliSafe lacks the home automation technology and surveillance cameras many of its competitors offer, but a good selection of intrusion and environmental sensors cover the basics. But there's a catch: Reports have shown that hackers can disable the system with basic knowledge and about $50 worth of equipment. If you can afford a more sophisticated system, Frontpoint is a more reliable choice.
SimpliSafe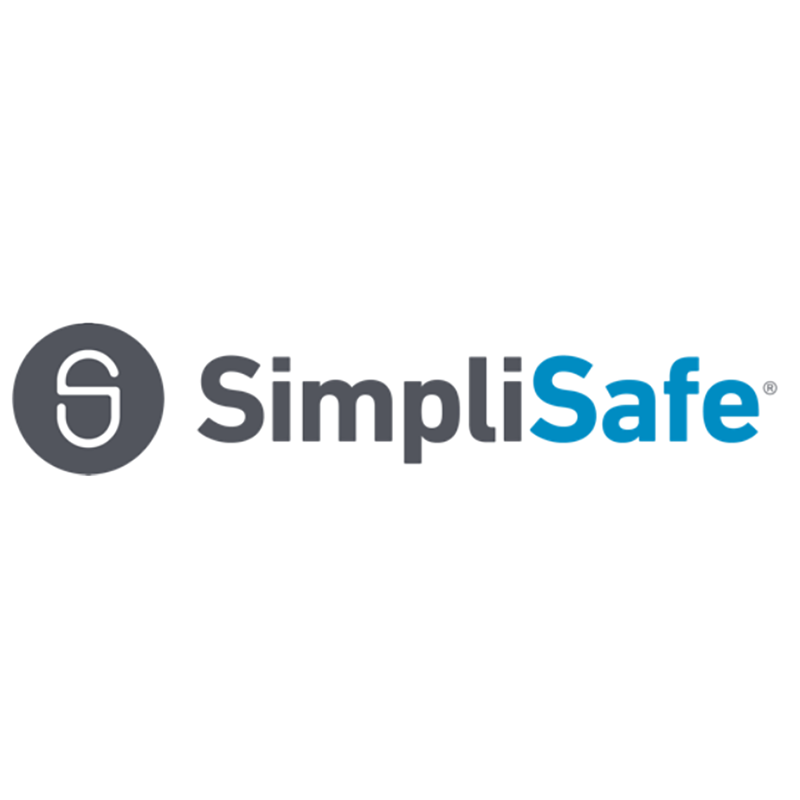 SimpliSafe SimpliSafe offers affordable standalone security kits with no contracts to sign.
SimpliSafe's mission is right in the name: Keeping your home safe should be simple. In defiance of an industry riddled with hidden fees and long-term commitments, SimpliSafe promises contract-free, customizable security packages and transparent prices to take the headache out of buying a home security system.
On flexibility and simplicity, SimpliSafe is untouchable. There are no contract terms and you can customize your system with a host of environmental and intrusion sensors. SimpliSafe's website clearly lists its affordable pricing, and you can purchase equipment directly from it without speaking to a representative. There aren't installation or activation fees: The equipment comes pre-programmed and you'll install it yourself.
SimpliSafe's flexible and affordable approach to home safety is a breath of fresh air, but studies have shown hackers can bypass its alarms with basic equipment.
The wireless systems function through a cellular connection, and you can monitor them from SimpliSafe's mobile app, which offers custom email and text alerts. This puts monitoring in your hands, but if you want backup, professional monitoring is available for $15 per month. If there's any unusual activity, the monitoring center can notify the appropriate authorities. Otherwise, it's up to you to call the cops if you get pinged with suspicious breach alerts.
On its website and marketing materials, SimpliSafe acts as if these measures alone can turn your home into a fortress, but that's not the case. For one, SimpliSafe's equipment selection is simply not as robust as the competition: Fans of surveillance cameras or home automation technology will have to look elsewhere.
More troubling are recent reports that hackers with basic skills and equipment can remotely shut down SimpliSafe's systems. The usage cases are rare, but as far as we can determine SimpliSafe hasn't resolved the issue yet. A straightforward purchasing experience and a user-friendly system might not be enough to mitigate weak encryption. SimpliSafe isn't the only home security provider with this vulnerability; in theory, all cellular systems can be compromised with the right equipment. But some providers (like Frontpoint) can recognize jamming and send a signal to the monitoring center. SimpliSafe can only alert you.
A Closer Look at Features
Equipment Price

Starter Package: $230
Economy Package: $260
Classic Package: $350
Complete Protection Package: $400
Master Package: $450
Ultimate Package: $540

Monitoring Price

Standard Monitoring: $15/month Interactive Monitoring: $25/month

Contract Terms

Month-to-month

Cellular Monitoring?

Yes

Installation

DIY

Ability to Relocate?

Yes

Years in Business

10

Better Business Bureau Rating

A+

Best For

Those on a budget

Falls Short

People interested in advanced features like surveillance cameras and home automation
Easy to customize: SimpliSafe offers six security packages and a custom system option. Cellular monitoring comes standard with every plan, as does a free keychain remote to quickly arm and disarm your system with a button press. You can purchase extra sensors at any time, all prices are clearly listed on the website, and you can order without talking to a rep.
No contracts: Unlike much of the competition, SimpliSafe doesn't require contracts or charge cancellation fees. If down the line you decide you would like your system monitored again, just contact SimpliSafe and they'll get it back up and running for you.
Refurbished systems: If the equipment costs transcend your budget, you can purchase a refurbished system at a 25-30% discount. All refurbished systems are tested by SimpliSafe to ensure they function correctly and include a three-year warranty.
Affordable monitoring: SimpliSafe's Standard monitoring is $14.99 per month — that's less than half of what some home security companies charge. It's basic: On alert, the monitoring center will send police to your home. The Interactive monitoring package is an extra $10 per month, but you can remotely arm your system and receive mobile alerts. And then there's the über-cheap option of just monitoring yourself ($0).
Cellular connection: Cellular security systems are more secure than those tethered to a landline, which can be disabled simply by cutting the phone line, rendering your sensors useless. Cellular systems can only be disabled if thieves cut the power to your home and let the system's 24-hour battery backup elapse.
Smash-proof control panel: If a thief goes caveman on your security system by smashing the control panel, an alert will go out to the monitoring center so they can dispatch police to your home.
Integrated smoke and carbon monoxide alarms: You can buy smoke and carbon monoxide detectors that hook into your security system to trigger alerts and summon authorities.
No surveillance cameras: SimpliSafe doesn't offer surveillance cameras to visually check in on your home while away — a standard offering from most home security providers.
No home automation technology: Most home security providers offer robust home automation technology — automated lights, thermostats, etc. — but SimpliSafe doesn't. You can remotely arm and disarm your security system from the mobile apps — that's it.
60-day money-back guarantee: If you're unhappy with your security system, you can return it to SimpliSafe within two months for a full refund.
Three-year warranty: All SimpliSafe security systems come with a three-year warranty.
Monitor your system remotely: SimpliSafe has mobile apps for Android, iOS and Windows devices. Arm and disarm your system remotely, receive alerts, and use the event log to see when people come and go from your home. If you don't want the app, customizable text or email alerts allow you to tailor notification by type and frequency. Secret alerts send you a message without tripping an alarm — perfect for liquor cabinets, gun safes, or anywhere else you want to monitor for snooping without alerting authorities.
What Others Are Saying
CNET raved about SimpliSafe's user-friendly setup, but it called them out for skipping cameras and automation features and dinged its equipment for looking dated. But the overall verdict was positive: "Home security options are evolving rapidly, but SimpliSafe is one of our current favorites. If you want a comprehensive, easy-to-use system that features live monitoring, you'll have a hard time finding a better option at a better price."
Like CNET, PCMag was also impressed with SimpliSafe's flexibility, affordability, and user-friendly design while criticizing the lack of surveillance and home automation options and its dated-looking equipment. But SimpliSafe received a glowing overall recommendation:
"As its name implies, SimpliSafe is a wireless security system that's truly simple to set up and use, and keeps your home safe from intruders and environmental threats like fires and floods. It's a seamless DIY system that succeeds quite well at what it sets out to do — secure your home easily and flexibly, letting you monitor everything remotely with an affordable monthly monitoring plan."
Forbes went into detail on SimpliSafe's system security vulnerabilities, detailing how sufficiently motivated hackers could break in and even demonstrating in a video how one can defy the system with a small magnet and some tape: "One major problem is that the sensors are one-way devices, meaning that they send an alarm signal to the gateway when they are tripped. All of the alarm sensors transmit on one frequency, which can be easily determined on the Internet…The problem with this design is that the gateway receiver can be jammed, just like a denial of service (DoS) attack on network servers. The receiver, which must process signals from the alarm trips, is blinded and never gets any notification of an alarm condition."
Other Home Security Providers We Like
Frontpoint
Frontpoint Frontpoint has a great reputation in the home security industry and offers a choice of three upgradable packages that require a minimum 36-month monitoring contract.

Frontpoint walks the line between a DIY and traditional home security system. Plans are flexible and easy to customize and there's no need for professional installation. Transparent pricing and rep-free purchasing are nice bonuses. But all plans include professional monitoring and require a three-year agreement at sign-up.
Iris by Lowe's
Lowe's Iris Iris is a "smart home" system that allows you to control temperature, locks, lights, and more from your mobile device, and comes with the option of home monitoring services.
Lowe's Iris system excels where SimpliSafe falls short. It offers several surveillance cameras, all basic intrusion sensors, and an impressive selection of home automation technology. Iris's equipment costs are on par with SimpliSafe's, and you can choose a plan with no monthly fees. Professional monitoring is available for $19.99 per month.
Piper NV
Piper NV Piper NV is an affordable all-in-one security system that works great for apartments or dorms.
Piper NV is a good fit for dorm rooms and small apartments. Instead of a bunch of sensors and a control panel, the Piper NV is an all-in-one system. A single device houses an alarm, camera, and motion detector. It also integrates with Z-Wave-powered sensors. The system costs a mere $280 and there's no monthly fee. Drawback: There's no option to add professional monitoring.
iSmartAlarm
iSmartAlarm iSmartAlarm offers effective DIY home security solutions for those on a tight budget.
iSmartAlarm offers six different DIY security packages with basic motion, door and window sensors as well as security cameras, but that's about it: no integrated smoke detectors, no home automation, and no professional monitoring option. But it's an affordable, easy-to-use basic security systems for those on a budget.
Cheaper (or Free!) Alternatives
If you can't afford a security system, here are some cost-effective ways to deter thieves:
Install strong locks on doors and windows. No lock is unbreakable, but thieves are opportunists. Complicated, burly, or time-consuming locks could encourage them to move on to an easier target.
Get a dog. Size doesn't matter — its bark will attract attention, which could ward off burglars.
Eliminate hiding places. Overgrown bushes (especially close to your home) offer cover and hiding places while thieves find and force their way in.
Install motion-detecting lights. Spotlights can deter thieves from stepping more than a foot onto your property.
Put your lights on a timer. Lights timed to go on and off at human intervals can fool a thief into thinking you're home.
Install a fake security system. Yard signs and fake security cameras can convince thieves to simply avoid trying to foil your system (even if it's nonexistent).
The Bottom Line
SimpliSafe offers user-friendly security systems that fit into most budgets and provide customizable options, but be warned that tech-savvy burglars could hack it. If you can afford it, a higher-end system like Frontpoint offers more complete protection.