In February, Charter announced that it would be adding itself to the live TV streaming Spectrum. The service would be called "Spectrum TV Essentials" and promised to launch by "the end of March," according to Charter's press release. It looks like they've been true to their word, as Cord Cutters News reports that Spectrum has begun rolling the service out in select markets.
It's only available to Spectrum Internet customers, costs $15 a month, and includes more than 60 channels and all of their associated on-demand libraries. Here's how it stacks up to other skinny bundles.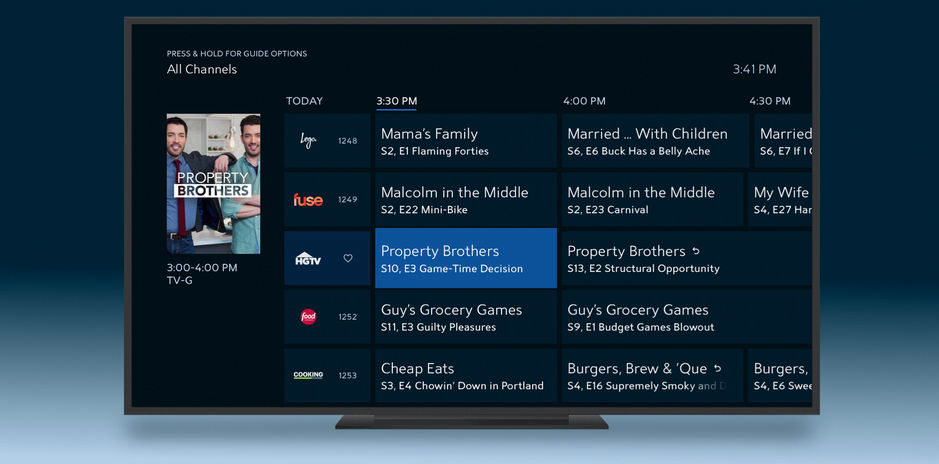 Great if you don't care about sports
The reason Spectrum TV Essentials and other skinny bundles are so much cheaper than other live streaming services is that they cut out all the channels that have the highest distribution fees — namely, the stuff that must be viewed live, like sports, news, and awards shows.
If these things aren't crucial viewing to you, a skinny bundle is by far your best option. You can also supplement it with a TV antenna, which costs around $30, has no monthly fees, broadcasts in HD, and picks up your local ABC, CBS, Fox, and NBC channels. That way, you can still see the biggest games and events without paying a colossal monthly fee. (There are also a number of excellent free streaming services that can help fill that sports-filled hole in your TV schedule.)
How it compares to other skinny bundles
Spectrum TV Essentials's closest competitors are Philo ($16/month) and AT&T's named-by-an-SEO-bot WatchTV ($15). Spectrum has more total channels — 62 to Philo's 44 and WatchTV's 42 — but there are a lot of diminishing returns in there, with five different versions of MTV, four BETs, and four Nicks.
When it comes to the channels people actually want, Watch TV provides better value, with two more channels in the top ten that consumers want the most according to TiVo's 2017 Video Trends Report. (Philo and Spectrum have almost the exact same channels; the biggest difference is that Spectrum includes The Weather Channel.)
Here's where the skinny bundles don't line up:
What's more, unlike Spectrum TV Essentials, AT&T's Watch TV is available to anyone; you don't need an AT&T Internet plan to subscribe.
Compatible devices
Spectrum TV Essentials runs through the Spectrum TV app, so it works with all of the same devices and smart TVs. Unfortunately, that list is more limited than we'd like from a TV streaming service. Most notably, it's missing Fire TV and non-Samsung smart TVs, which eliminates a lot of users. Here's how it compares to the other skinny bundles:
The Bottom Line
While it's only available to Spectrum Internet customers in select markets right now, Spectrum TV Essentials is a solid deal if you don't want to pay extra for sports and local channels. It has virtually the same channel lineup as Philo, but it is a dollar cheaper per month. AT&T's Watch TV has more in-demand channels for the same price, but if The Weather Channel, Paramount, Travel Channel, Nick Jr., and CMT are important to you, go with Spectrum.